Real Estate Google Local Ad Management Services
WolfPack Advising is the leading Local Google Ad Management Agency for real estate agencies. We specialize in small business pay-per-click management for home inspectors, pest control companies, plumbers, and more.
What Are Google Local Ads?
Google Local Ads, also called, Google Guaranteed Ads, is a Google Ad Search Campaign where work is guaranteed through Google. This is because to register as an advertiser for your business, you first need to pass a background check, submit insurance information, as well as, submit license documentation.

Optimizing Google Local Ads
Once set up, it may take a few weeks to get approved. After you are approved, you can begin showing your ads.
To optimize performance, it's best practice to check your account weekly. You should upload business photos/videos, ensure your business information is accurate, and carefully track calls and messages.
Lastly, in order to get the best performance, you will want a solid review request platform and review management. Generally, the most leads go to the companies with the most 5-star reviews with Google. With our
marketing automation platform
, you can optimize your review requests!
Why Should You Work With WolfPack Advising?
We help real estate companies with Google Local Ad setup, management, and tracking performance. Without a digital marketing agency, companies lack expertise in the field of best practices, how to optimize accounts, and what a good return on investment is.
If you want to maximize your return on investment from Google Local Ads, choose to work with a highly reputable agency like WolfPack Advising, today! Moreover, we are a Google Ads Partner based on our current accounts and expertise. Schedule a consultation to get started.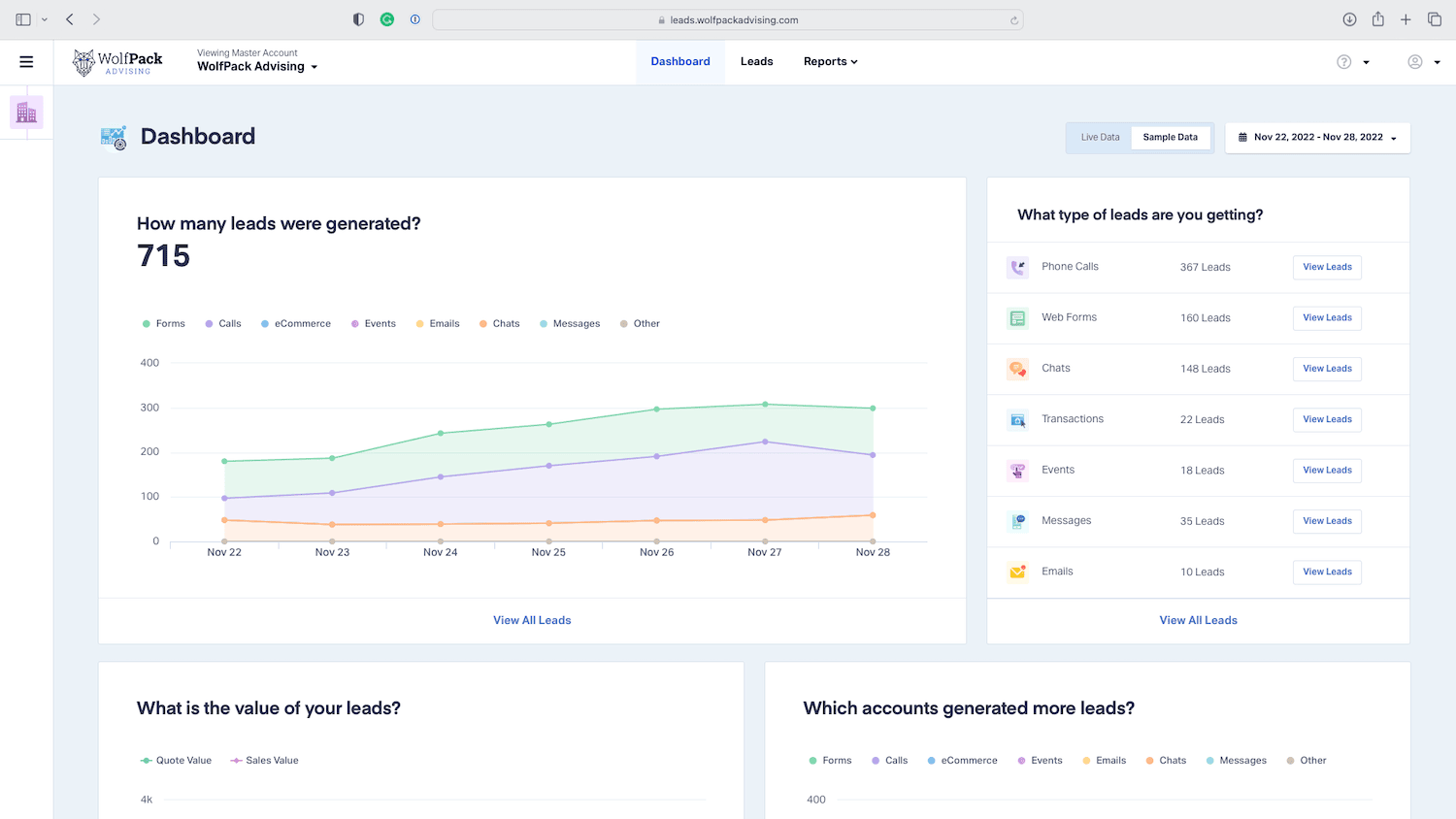 Tracking Performance
Tracking performance with Google Local Ads is relatively easy. All you need is a tracking number in order to see your return on investment. With WolfPack's Lead Center, you can track your return on investment from Google Local Ads or any marketing campaign for that matter!
How Effective Are Google Local Ads?
Google Local Ads appear at top of search results and get more than 10% of the total clicks for local searches!
See the proof.
For some companies we work with, we see returns as high as 1,400%! This means for every $1 spent on ads, companies could receive $140 in returns.
That being said, Google Local Ads is one of the most effective advertising methods right now.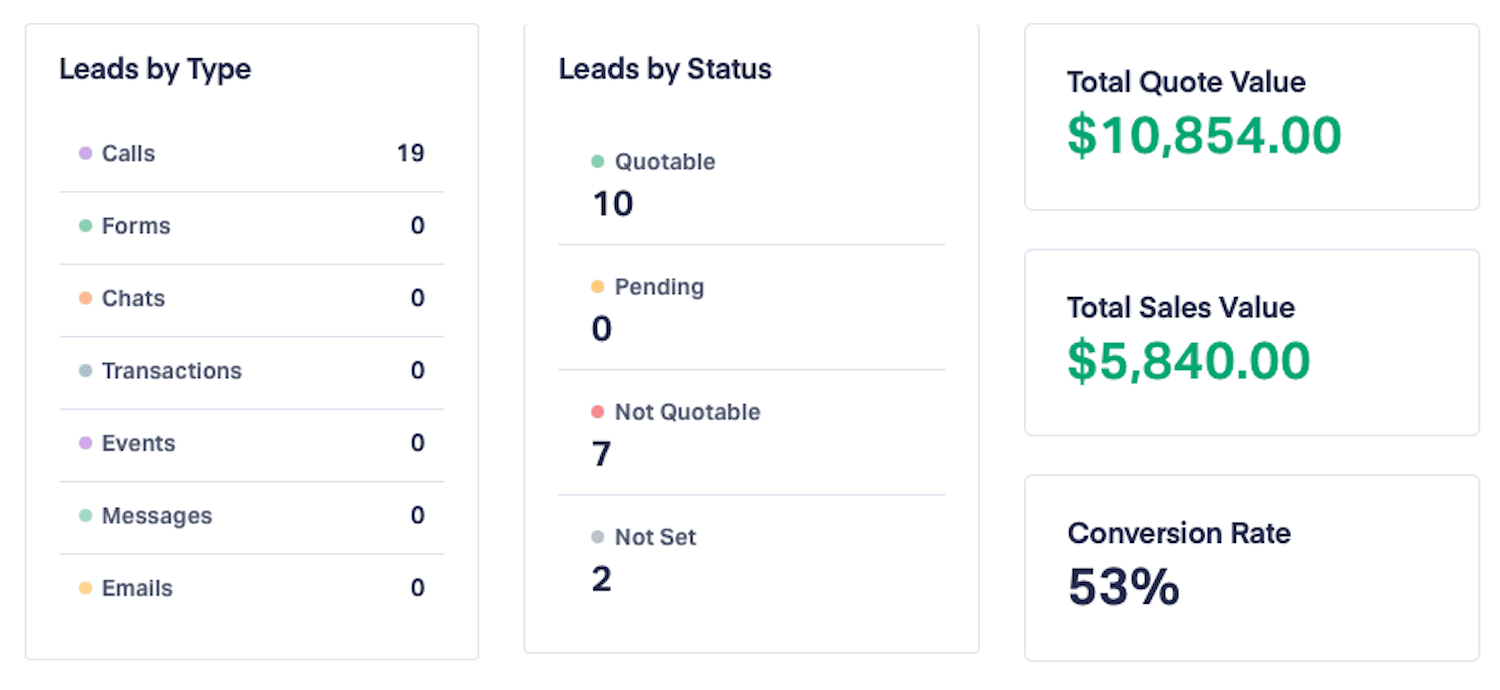 Frequently asked questions
We are a trusted Google Ads Partner. Connect with us on your pay per click management needs to get fully optimized lead generation ads.