Web Design for Plumbing Companies
Convert Visitors with Modern Web Design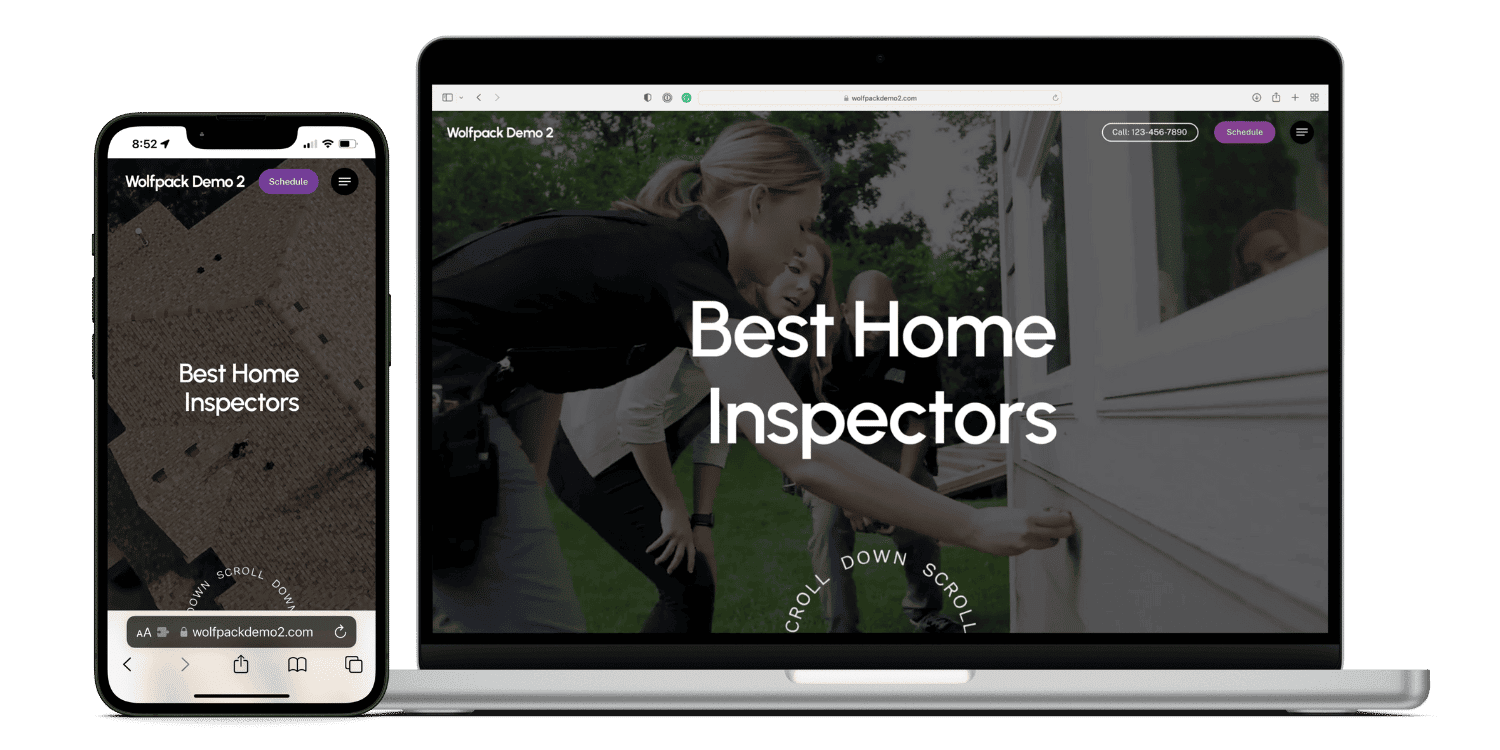 Mobile Friendly
Responsive & Fast.
Sell Your Business
Immediate USP's to sell your business over the competition.
Simply Beautiful
No other web designer compares.
SEO Features
Proper HTML Headings, Secure Websites, Fast Speeds, Linking, & More.
Online Scheduling
Book inspections completely online.
We don't like to brag, but we're changing the game
"Spoke to Aaron on the phone about SEO & Websites. Very knowledgeable and helpful. Thank you again!"

Joe Burke

Burke Inspections
"Great group of guys. I could learn a lot from them."

Doug Johnson

Inspect Mobile
"We could not have asked for a better experience! Wanting to give our small business website an overhaul we hired WolfPack Advising. We are so glad we did!"

Jacqueline Helton

Down Home Inspections
We understand the pain of web designers. That's why we started WolfPack. You own your website and it will ALWAYS stay up to date. Build it once with us, and it just works for you!