Last updated on January 16th, 2023 at 07:17 pm
What Is The Americans with Disabilities Act (ADA)?
The Americans with Disabilities Act (ADA) is a federal law that prohibits discrimination against people with disabilities. This helps ensure people with disabilities are offered the same opportunities as people without disabilities.
According to the ADA, a person with a disability is someone who meets any of the following criteria:
has a physical or mental impairment that substantially limits one or more major life activities
has a history or record of such an impairment (such as cancer that is in remission)
is perceived by others as having such an impairment (such as a person with scars from a severe burn)
This could be someone who is/has:
Blind
Motor Impaired
Cognitive Disorder
Epileptic
Vision Impaired
Hearing Impaired
What Does The ADA Cover?
The ADA helps ensure people with disabilities have the same opportunities and access to employment, businesses open to the public, public transit, telecommunications, and participation in government programs.
Ultimately, the ADA covers a wide arrange of categories. For businesses, it's important to ensure you are complying with the ADA, and part of that involves your website. Let's find out why.
Is ADA Compliance Mandatory For Websites?
So, if you have a business that serves the general public, does your website have to be ADA-compliant? Yes, your website must be ADA-Compliant. You can see ADA's Guidance on Web Accessibility here.
This is important because people with disabilities must be able to access the same goods and services just as others can. When the law was first enacted, it was not planned that websites would have to be accessible since it was implemented in 1990.
However, over time it became clear websites were included in the ADA guidelines since domains are publicly accessible and businesses offer goods and services online.
Here are just a few examples of how a website could be inaccessible to someone with a disability:
Low Color Contrast – Users who are color blind may not be able to read or interact with a website with low color contrast.
Lack of Text Alternatives – Users who are blind use screen readers to read alternative text (text that describes an image) to the user.
Lack of Keyboard Navigation – Users who cannot use a mouse or trackpad may have to navigate a site using only a keyboard.
Inaccessible Forms – Forms should have proper labels, captions, and signal errors for users who use screen readers.
There are many other factors to being accessible than just the list above.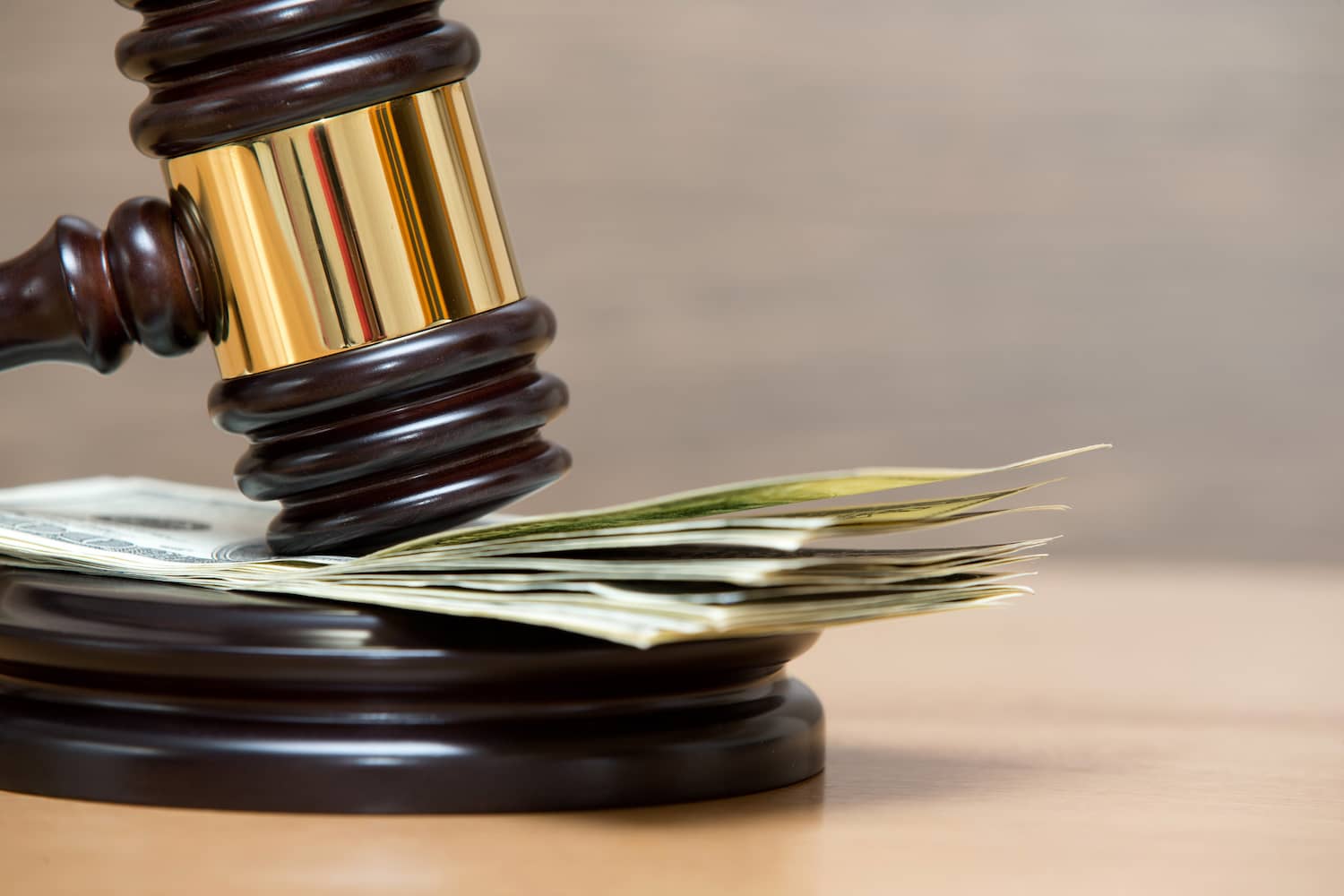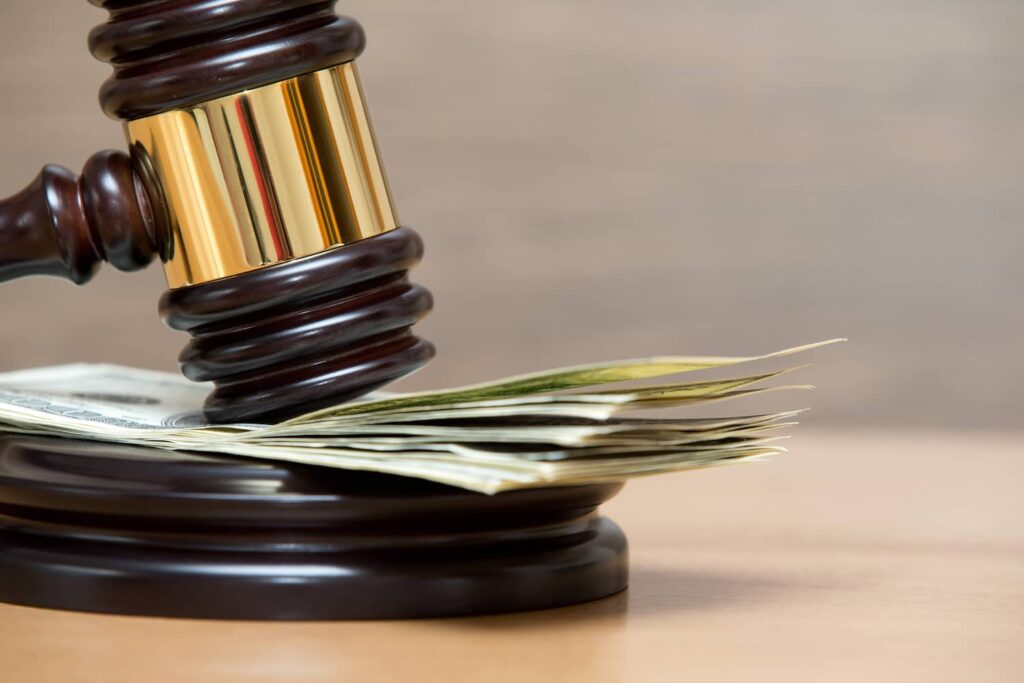 The Rise of Lawsuits
Recently, lawsuits against public businesses with inaccessible sites have increased. In 2018 alone, lawsuits rose 180% from the previous year, according to Usablenet.
So why are lawsuits on the rise? Well, more people and services are online than ever. As businesses shift to servicing customers strictly online, or customers have to resort to using online means since they cannot travel, people with disabilities find issues accessing some websites.
These lawsuits are not just affecting enterprises either. It's estimated that 85% of the lawsuits in 2018 targeted small to medium-sized businesses.
With the rise of lawsuits, it's becoming clear business owners have to protect themselves.
How To Check If Your Website Is ADA Compliant
So, the biggest question you might have is, "is my website compliant with ADA guidelines?" The interesting part is that the ADA does not list the strict guidelines for web accessibility. Instead, they refer to web accessibility guidelines to the Web Content Accessibility Guidelines (WCAG) and the Section 508 Standards.
The WCAG is the most commonly followed and has clearly documented guidelines on making your website accessible if you are familiar with web design practices. The WCAG breaks its guidelines up into three levels/standards. Those are:
Level A – the minimum web accessibility standards you should meet.
Level AA – the middle accessibility standard which is attainable for almost all websites.
Level AAA – the highest accessibility standard and unattainable for some websites.
Therefore, at a minimum, your website should meet Level A Guidelines. Check out their quick reference guide to see if your website meets those criteria. The guide may be difficult to understand if you are unfamiliar with web design practices.
To check if your website meets ADA website compliance, running a page test through software may be better. At WolfPack Advising, we can test your site for you, or you can find other solutions by simply doing a Google Search. However, be sure you understand the standards/level the test is reporting to you.
If you find your website is not compliant with the WCAG or Section 508, you're not alone. A good percentage of websites today are inaccessible to people with disabilities. However, that does not save a business from being targeted with a lawsuit.
How To Make Your Website ADA Compliant
At the end of the day, every business that serves the general public should make its website ADA-compliant. You can hire a web designer or someone familiar with the WCAG or Section 508 Guidelines to make your website compliant.
However, ADA compliance is an ongoing issue. As your website is updated or changed, you will need to check if your website still meets accessibility standards.
At WolfPack Advising, we can help with our ADA Website Compliance Services. Our software will automatically scan your website daily using AI and machine learning to check for changes in your website. Then, our widget will automatically update your website code to make your website accessible up to WCAG Level AA standards! Our solution also comes with a litigation support package and accessibility statement for your website.
Without an automatic solution, your ADA website compliance issues can mount and be difficult to manage on your own. We would definitely recommend opting for an automated solution.
ADA compliance is not the only service we can provide. Schedule a consultation with us today to see if your website is accessible.