Did you know 98% of consumers read online reviews for local businesses? (Source). Having less-than-stellar online reviews can be detrimental to the success of your business. In fact, 33% of all local searches go to Google Business Profiles which are partially ranked by your Google review's rating.
So, if you have a bad online reputation, how do you fix it? Let's talk about how to repair and fix your online reputation.
What Is Your Online Reputation?
First, what is your online reputation? Your online reputation is what people are saying about your business on the web. This could be online review platforms like Google, Facebook, or Yelp or it could be in forums.
Your online reputation is really any chatter or mention of your business online. Businesses usually have someone who helps manage their online reputation, which is called reputation management. They might also hire an agency for reputation management.
How Does Reputation Management Work?
Reputation management works by responding to all online reviews, responding to comments online about a business, creating new business profiles, or even removing bad reviews.
It's critical for businesses to have an online reputation management game plan to maximize leads from online sources.
8 Steps To Fix Your Online Reputation
So, your online reputation needs some help… Let's get into how you can repair a bad online reputation.
Fix Mistakes & Errors
To start, a business needs to own up to mistakes and errors. Additionally, a business needs to fix any internal issues so those mistakes and errors do not happen again.
Doing so might take some tough reflection, however, ensuring your business owns up to mistakes, fixes issues, and takes steps necessary to ensure they do not happen again will dramatically improve your online reputation.
Improve Your Search Engine Optimization (SEO)
Next, you will want to start by improving your SEO. You will want to rank for your business name/brand to control what shows for your business. This can help push negative reviews and comments further down in search engines when people search for you.
To do this, ensure your website is properly optimized around your brand. In addition, consider blogging and optimizing your service pages to improve your website authority further.
Lastly, you will want to implement listing management, also known as Local SEO, so your business shows everywhere online. This leads to our next topic, having a profile everywhere possible.
Have A Profile Everywhere Possible
After focusing on your SEO, create a business profile/page everywhere possible so you can control what is online about your business.
The most common profiles are Google Business Profiles, Facebook Pages, & Yelp. These are the main listings you should focus on.
Learn how to set up and optimize your Google Business Profile.
However, you will also want profiles on Amazon Alexa, Better Business Bureau, Apple Maps, Yahoo Local, and many others. A Local SEO service or listing management service can help you accomplish this quickly.
After you create these profiles online, you can more easily control what is said about your business. In addition, you can ask for positive reviews from your customers on these platforms.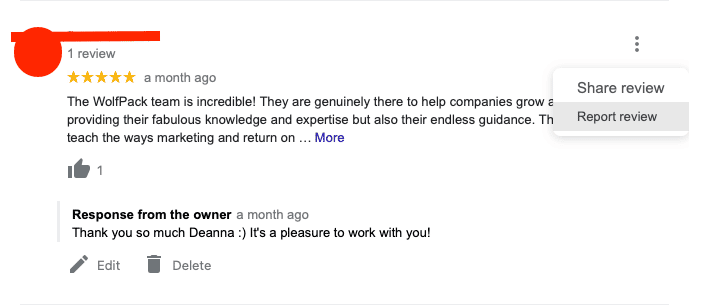 Removing Negative Reviews/Comments
Once negative feedback ends up on the web, it can be difficult to remove.
In some cases, you can remove negative reviews and comments.
Google has clear guidelines on which reviews can be removed, which you can find here. Guidelines on what can be removed/reported on Facebook Pages and Yelp Listings are also available.
Take some time to review all guidelines and see which reviews can be reported to be removed. In addition, you may contact webmasters or websites where someone posted inappropriate or defaming content on your business.
Respond To All Reviews
After removing reviews and comments, you can focus on responding to all online reviews. Since you should have business profiles everywhere, you can log in as the business to respond.
Be sure to respond to both negative and positive reviews. To respond to negative reviews, own up to mistakes, and make it right with the customer.
If no mistakes were made, take some time in your response to professionally write out why no mistakes were made. In your response, be sure to empathize with the customer, apologize, and explain why no mistake was made. In some cases, you can offer partial or full refunds to make the customer happier, potentially encouraging them to remove their bad review. Lastly, you can also ask the customer to contact you directly in the review response so other potential customers can see you are willing to help if an issue does arise.
You do not want to be combative or argumentative when responding to negative reviews. It's important to empathize, apologize, and professionally explain your reasoning, as other potential customers will be reading your response. If you make excuses, potential customers will be able to see that.
Get More Positive Reviews
Next, to repair your online reputation, you need more positive reviews. We have a full guide on how to get more reviews online, but here's a summary:
Ask customers while on the job.
Ask customers after you deliver services via email and SMS, twice.
Add a reviews widget to your website to showcase your positive reviews.
Add links to leave a review on your website, email signature, and service documents.
Use a review request software like WolfPack's marketing automation system or Podium.
Monitor Your Online Reputation
After all the above steps have been taken, continue to monitor your online reputation and reviews. If any reviews come your way or online comments on your business, be sure to respond quickly and professionally.
Request inappropriate or defaming content to be removed, and thank positive reviewers. With Google, Facebook, and Yelp, you can set up notifications/emails when customers leave reviews on your profiles.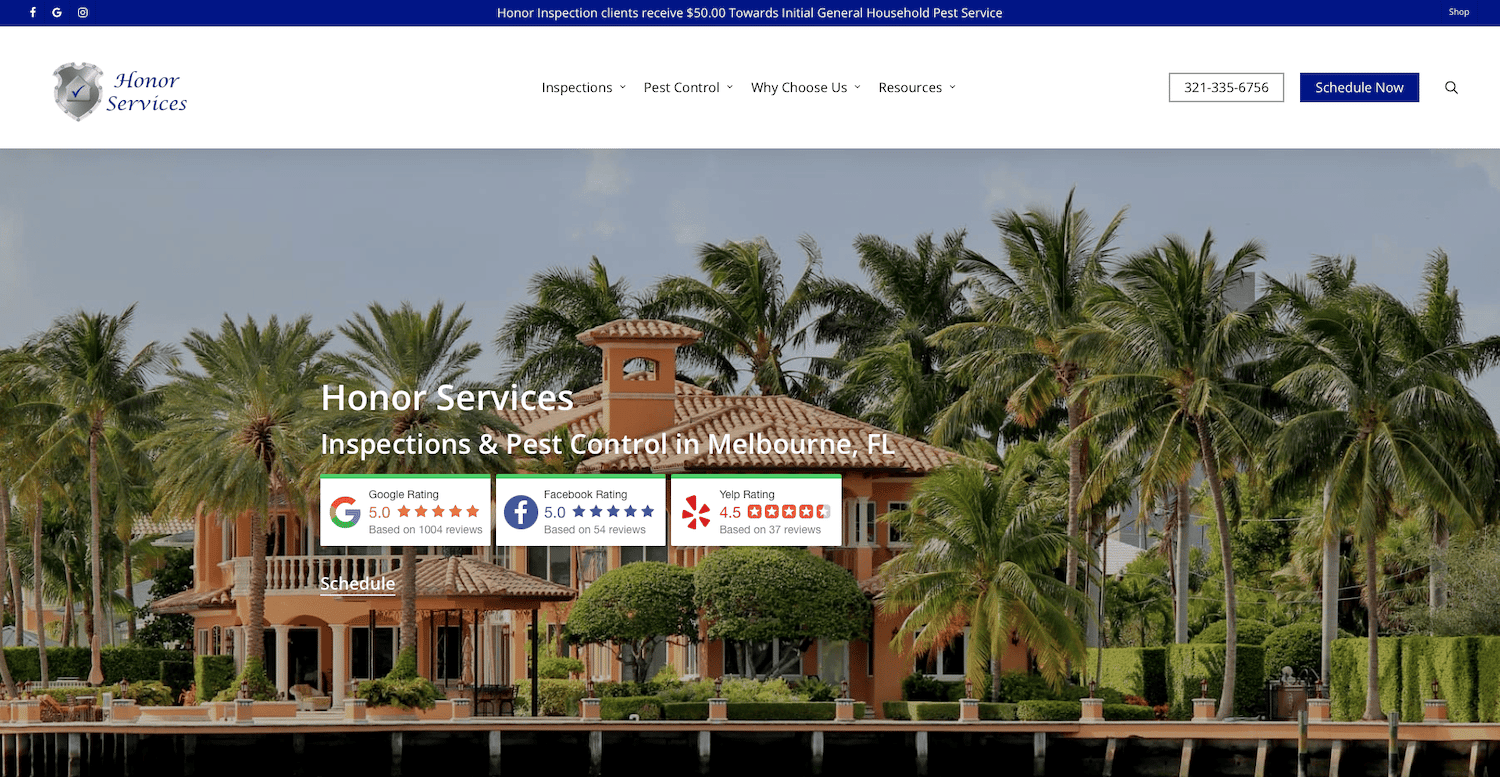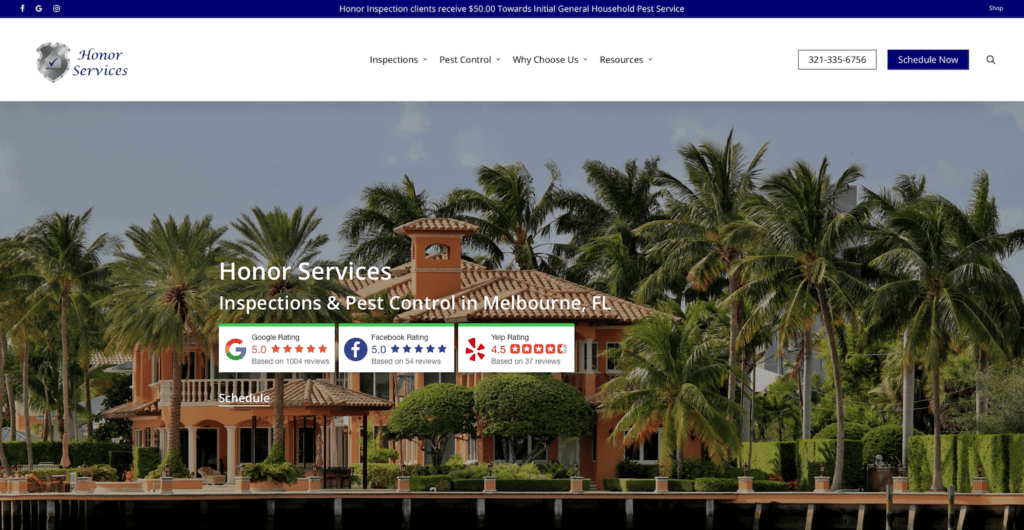 Showcase Your Positive Reviews
Lastly, showcase your positive reviews everywhere online. We recommend showcasing your positive reviews on your website, on social media, in email signatures, or even on company vehicles.
Just showing your online reviews online will dramatically improve your online reputation.
Final Thoughts
Completing the above 8 steps will dramatically fix and repair your online reputation. While it can take time, your business will be well on its way to getting more business from online leads.
To repair your reputation complete the following:
Fix Business Mistakes & Errors
Improve Your Search Engine Optimization
Create Business Profiles Everywhere Possible
Remove Negative Comments/Reviews If Possible
Respond To All Reviews
Get More Positive Reviews
Monitor Your Online Reputation
Showcase Your Positive Reviews Online
Interested in search engine optimization? We help local businesses with their SEO.