Last updated on April 1st, 2023 at 03:17 am
According to Digital Synopsis, "95% of all search traffic goes to websites on the first page of results." Many franchise owners assume that the franchisor that they associate with will ensure they will rank within the top search results. Sadly, this is not always the case. While having a strong brand representation from a franchisor can be helpful, it is unrealistic and very rare for a large franchisor to have the ability to focus in-depth on search engine optimization for every location where a franchise is located. This is because gaining a long-lasting and authoritative presence in search engines such as Bing and Google takes time and strategic effort. When a large company is focused on multiple locations, its SEO efforts can many times be spread thin and neglect Local SEO. Not to worry! Keep reading for our top franchise SEO tips for success in your area in 2023.
What is Franchise SEO?
Before we continue, it is important to understand SEO for franchises. SEO or Search Engine Optimization is a strategy to help your business location be more seen online. This can include Local SEO optimization, content creation, on-page SEO optimization, and technical SEO audits.
Local SEO might include Google Business Profile optimization, citation management, and review management. This helps your business get found and show consumers your happy customers. This is important for franchises as each location will have its own set of reviews.
Content writing, or blogging, helps drive traffic to your website as well as, builds backlinks from other sites to yours. For a franchise, this can look a few different ways depending on your franchisor's rules for your website. If you have the ability to add or change your location's website or landing page, including blogs can help drive traffic.
On-Page Optimization reviews your web pages and optimizes pages for specific search keywords your business would want to be found for. This will also be dependent on how much autonomy your franchisor allows with your digital footprint.
Finally, technical site auditing is the practice of auditing a website for technical SEO errors and making improvements to the site structure or code.
Franchise SEO Tips to Implement – Where to Begin
No matter the level of control you have with your franchise's digital presence or the level of experience you have with search engine optimization, you are capable of taking the next steps to success with these strategies.
Reviews, Reviews, Reviews!
According to a Consumer Survey by Brightlocal, "76% of people "always" or "regularly" read online reviews for local businesses." Even if your franchisor has very limited control over your location's online presence, you can always ask for reviews from customers.
While you may have the reputation of a large business with multiple locations behind you, in your local search area, your franchisee location will need reviews if it is going to compete with other businesses in your area. This can be a struggle for franchisees because according to Google Business Profile guidelines, each physical office location will have a separate profile. In turn, profiles on popular platforms such as Google, Bing, and Yelp will have separate reviews. The most popular review platforms are Google Business Profiles, Facebook, & Yelp. So, focus on getting the most 5-star reviews as you can on those platforms.
A few ways to ask for reviews include the following. Try asking consumers to leave a review following the completion of service or the purchase of a product. You could also try sending them a review link along with their e-receipt. Lastly, try to email them a thank you following the service or purchase which includes a review link and a coupon for the next time they need you. You can learn more about gathering more Google reviews here.
Finally, use an email campaign system to request reviews from customers or to encourage them to repeat services or purchases from you. You could even offer an incentive for those customers who leave you a review, such as a discount the next time they visit your location. This of course would be dependent on your franchisor's regulations. Learn more about marketing automation here.
Optimize & Update Website Content
Whether your franchise has its own separate website or simply a landing page, the information displayed must be accurate. In addition, your website should be fully updated, including all plugins, PHP, themes, and content. We recommend getting into a routine of updating your website and completing an audit about once a month. While you might not be in charge of maintaining your site or page, you may catch an issue before someone monitors pages for multiple locations. If you spot an issue, you can either fix it yourself or contact someone who can fix it for you. Keeping your site up to date can help improve site speed, security, and overall online presence. Moreover, adding new content gives your site more chances to appear in search engines. It also prevents someone from navigating to your site, only to leave because then encounter an error.
Learn more about how to update your website.
Track Your Analytics
You should also get into a routine of tracking your website analytics. We recommend using Google Analytics and Google Search Console. Even if you have limited control over your location's digital presence, you can familiarize yourself with your franchise's statistics in comparison to other franchise locations within your brand as well as within your local competition.
Google Analytics can tell you user insights and trends such as how people are finding your website, how long they are staying, and which pages are most popular.
Google Search Console is a critical platform to see how your website is performing on search engines or where you can make improvements. Search Console has insights like page speed, user experience scores, top keywords, and more.
If you encounter a dip in traffic or presence, it may be time to adjust your SEO strategy.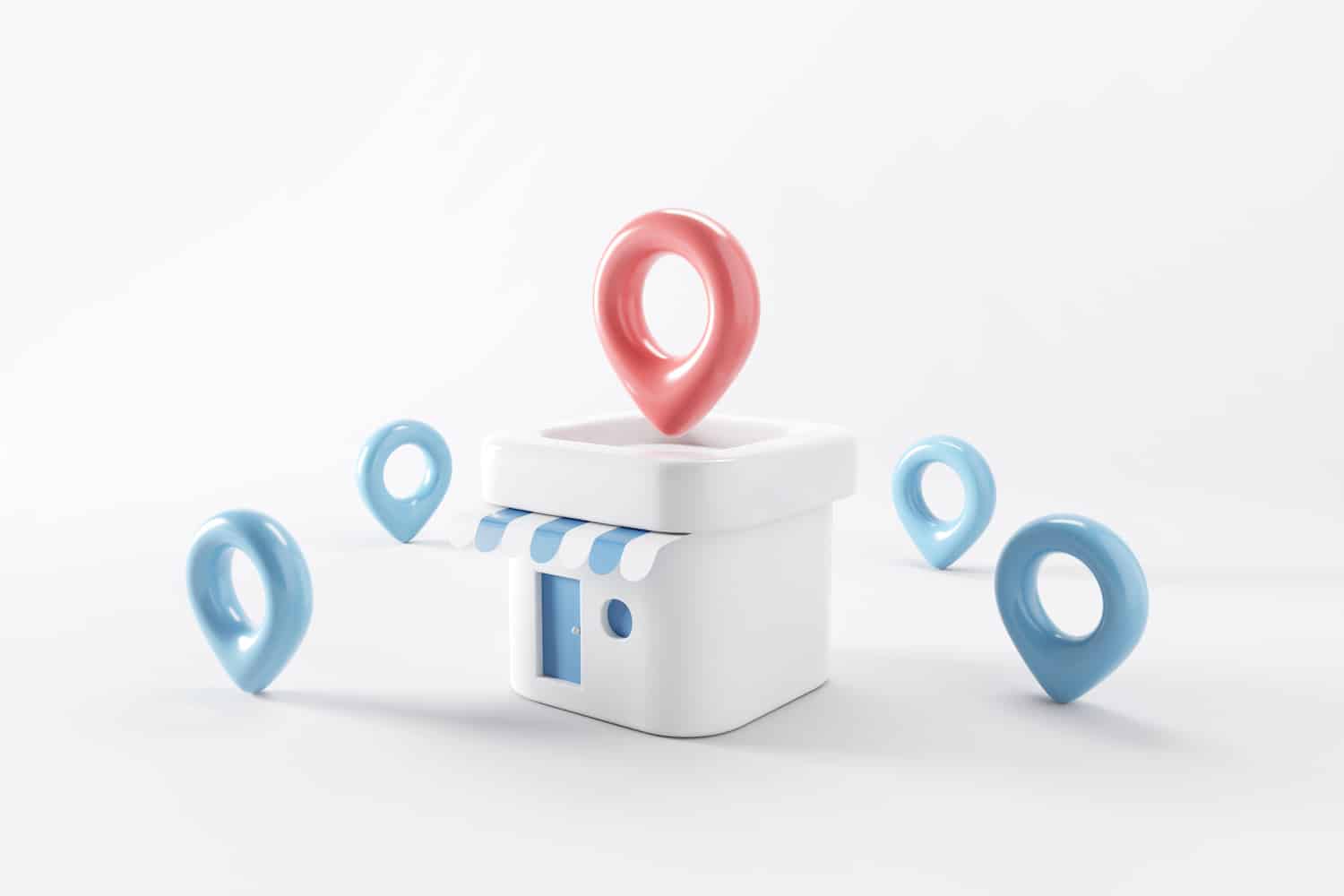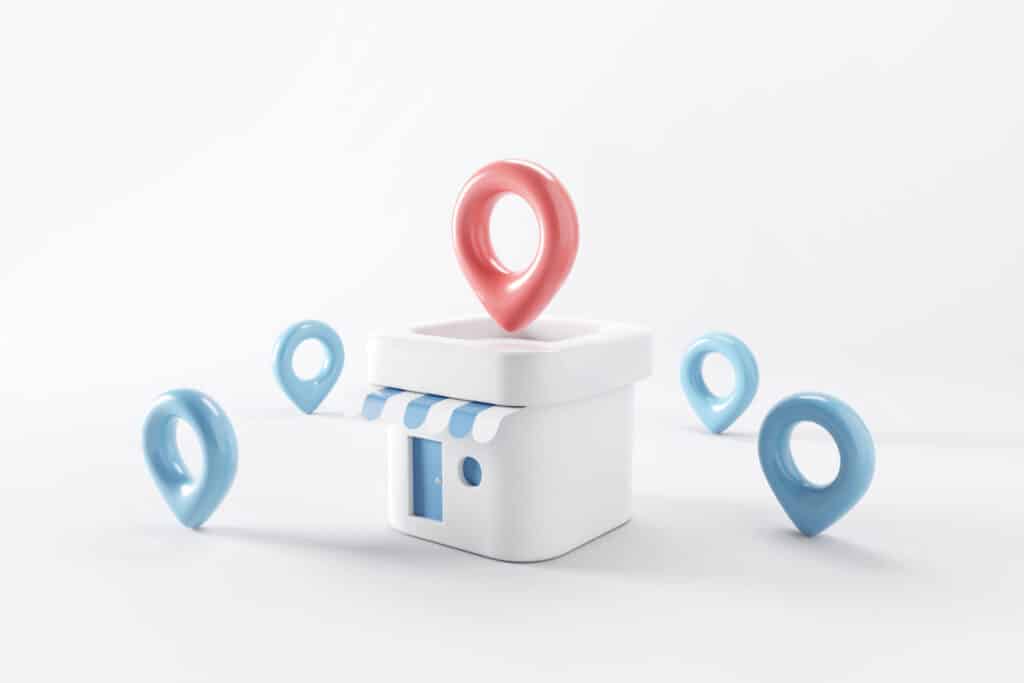 Franchise SEO Tips to Implement – Other Strategies to Consider
Feeling confident in the implementation of the strategies mentioned above? If your franchisor allows, consider taking the next steps with the following strategies.
Informative Content Writing
Blogging is helpful for franchises because the average consumer does not have extensive knowledge of every product or service and will need guidance in some areas. How can they find help? Online! They can find informational blogs if they have questions they want to be answered.
If you offer a service, they can also find ways to contact and hire you if they do not want to problem-solve on their own. The first way to gain traffic to your business online is to attract prospects with valuable information. Here is how you can do that!
First, you can focus your efforts on answering the questions your target audience has. This included individuals who may not exactly be ready to hire you just yet. For example, try targeting keywords and questions of individuals looking for help completing the task you offer as a service on their own. Here are a few examples of questions that would work for a car wash franchise.
Can I steam leather car seats?
How to fix a cloudy headlight?
How often should I wax my car?
Targeting these questions can give your site authority with Google and Bing. It can also help you gain the trust of those who come in contact with your site such as potential customers. If you give consumers correct and digestible information for free, they are likely to want to hire you when they are unable to complete a more complex roofing job on their own. 
After you have conducted some keyword research, you can begin to optimize your website and web pages for those keywords. To do this, you should optimize the following around your keyword:
Image Title
Image Alternative Tags
Keyword in body text
Page Title
HTML heading tags
Meta-description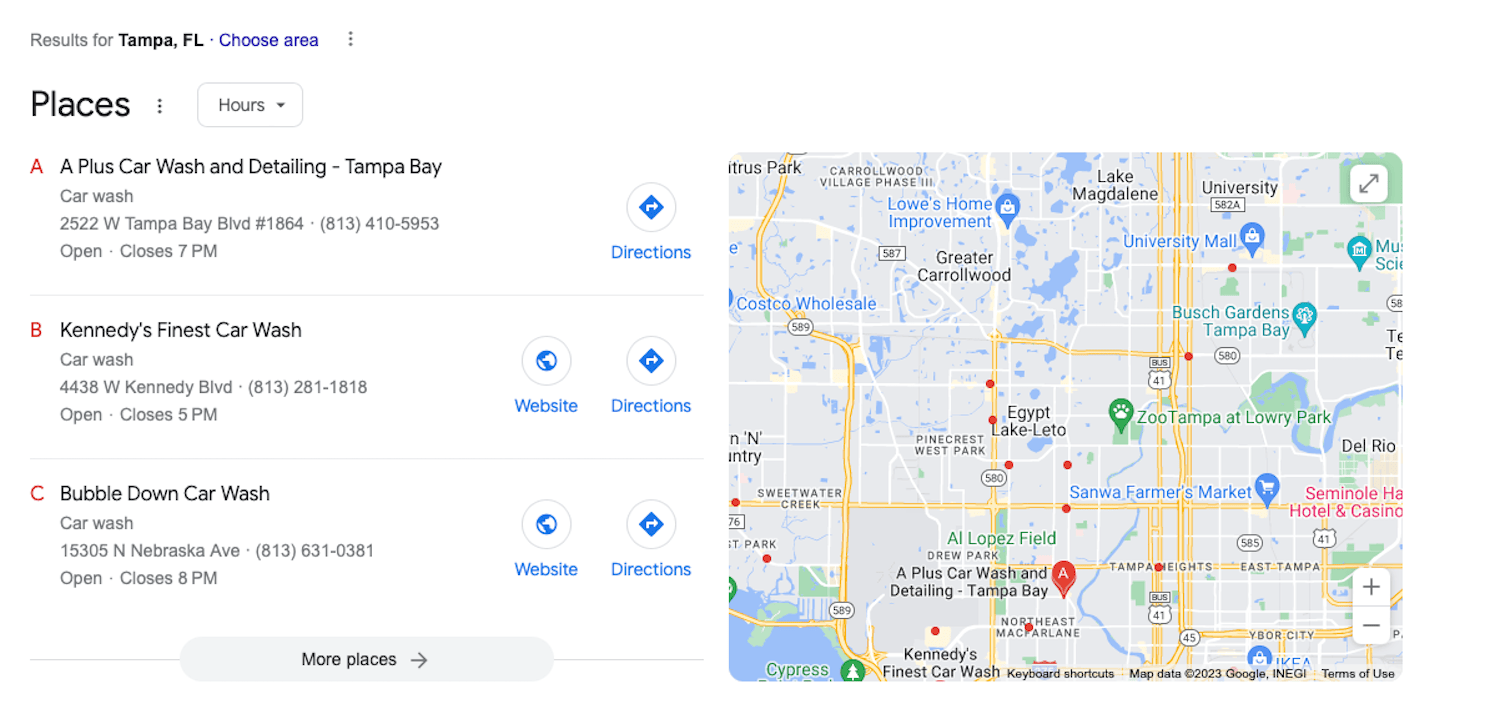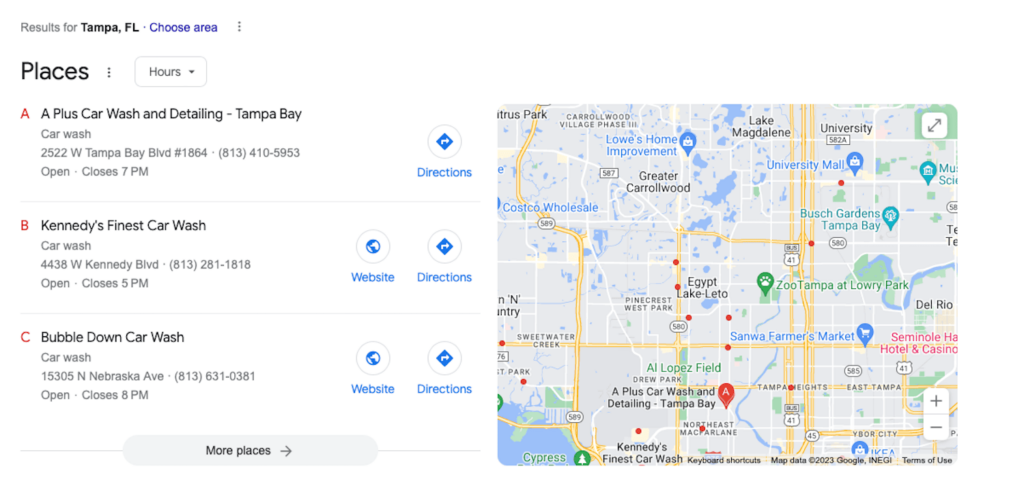 Conduct Keyword Research
Next, you can do is focus on improving your business's search engine optimization (SEO). You can conduct keyword research and find out what your target consumer or audience is searching for. Knowing what prospects are looking for can help you publish content aligned with high-traffic searches.
For example, if you are a car wash franchise in Tampa, FL, you want to target keywords such as…
Car Wash Near Me
Interior Car Detailing Tampa, FL
Top Rated Car Wash in West Florida
To learn more about search engine optimization, check out our SEO blog category.
Practices to Avoid
Don't impede your progress by falling into the following practices.
Disregarding your franchisors regulations
Expecting immediate results
Plagiarising content from competitors
Purchasing sketchy links
Conclusion
If you own a franchise and are considering SEO to up your business growth strategy, use these tips to maximize your efforts. Consider hiring a franchise SEO agency to guide you through the process and even to create your franchise website design.