Gaining a following and successful analytics on social media platforms can seem like a constant battle. Because the space is always changing, it can be hard to keep up with the latest trends and best practices. Similarly to SEO and Google's algorithm, if you spend the time to learn what Instagram's algorithm is looking for, you can adjust your content and practices to give your business a competitive advantage. Let's look into the specifics of the Instagram algorithm update in 2023!
What is the Instagram Algorithm?
The Instagram algorithm is a complex set of rules that determines which posts are shown to users in their feed and on the Explore page. The algorithm takes into account a variety of factors, including engagement, relevance, and timeliness. The algorithm pushes and promotes content that fits certain standards. The platform feels that content within these parameters is what its users want to see, will interact with the most, and will best support the app's success as a whole.
How has the Instagram Algorithm Changed in 2023?
In 2023, the Instagram algorithm has undergone several changes. One of the most significant changes is the increased emphasis on video content, particularly with the introduction of Reels. Additionally, the algorithm now prioritizes content from accounts that users engage with frequently, rather than simply showing the most recent posts. This is because the app's goal is to make the most of your time and attention on the app and convince you to spend more time using it.
The algorithm is a little bit different based on what post type/location you are considering. Stories, reels, and feed posts cannot be approached the same way. Let's look at the specifics for each category.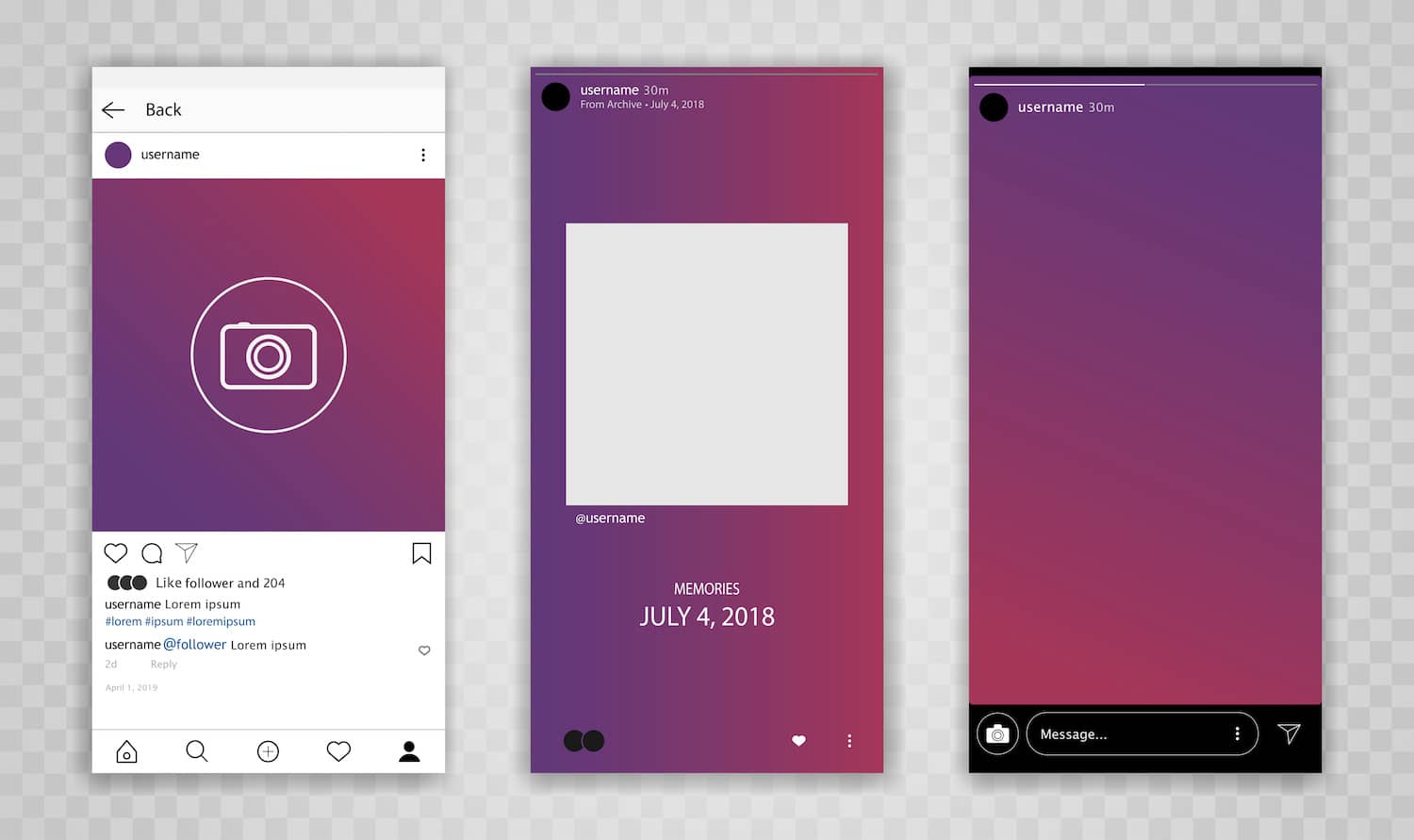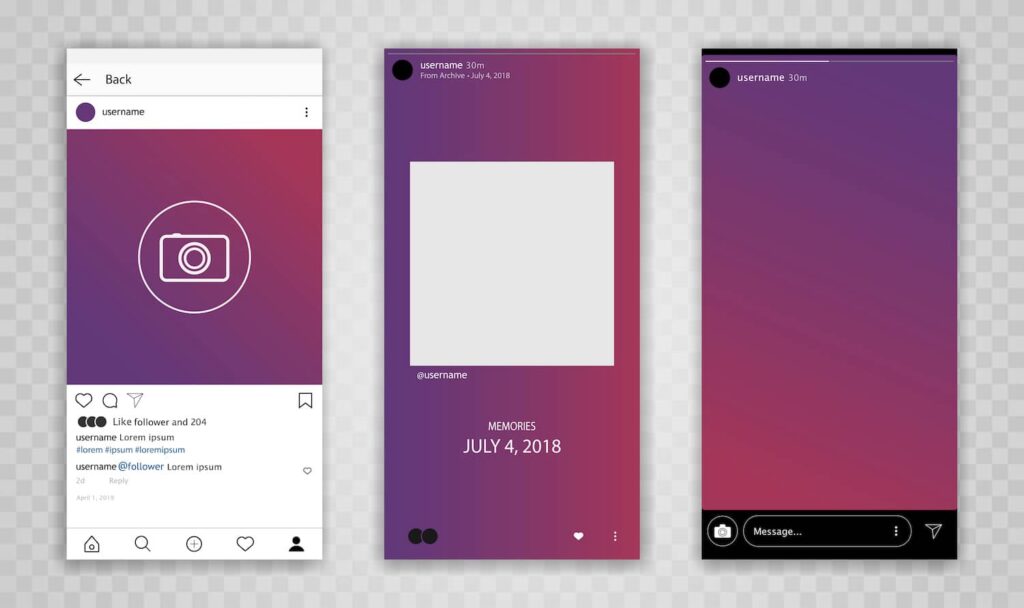 Instagram's Algorithm and Feed Posts
Knowing what Instagram is looking for in feed posts can help your business adjust and reach your target audience. Instagram's website tells us that these types of posts are meant to reach friends and loved ones who you interact the most with. This is why the more your business account engages with your target audience via likes and comments on their posts, follows, and direct messages, the more of an edge you have. The app will remember these interactions and connect you and your target audience.
Here are the primary indicators that the Instagram Feed algorithm employs to anticipate a user's preferences:
Content: How well-received is it? How many likes and comments has it garnered? When was it published? If it's a video, what is its duration? Is it tagged with a location, and if so, which one?
Origin: Who posted it? How frequently has a user interacted with content from the individual who shared the content in previous weeks? How intriguing do they find the person who posted it?
User Activity: How many posts have a user liked, and what were they about?
Interaction history: How invested is a user in content posted by a specific account? How often do they comment on those posts?
'Must Do' Tips for Feed Posts in 2023
Post stories in between your feed posts to nurture your audience and keep them engaged in the meantime.
Crop your static images to 1080 x 1350 (4:5), so you can take up more of the screen.
Use Explore to research trending hashtags.
Focus on 5 hashtags.
Feed Practices to Avoid Based on The Instagram Algorithm
Spam Posts and Comments: Avoid posting Feed posts multiple times per day or robotically commenting on other posts.
Posting Incorrect Information: Check that your content is accurate and your grammar is correct. This will diminish your authority.
The Explore Page
The Instagram Explore page is a feature that allows users to discover new content based on their interests and activity on the platform. The algorithm used to curate this page is complex and constantly evolving, but some key factors influence which posts appear on a user's Explore page. If your business produces feed content that is relevant to audiences outside of your current followers, Instagram may place you on a new audience's Explore page.
In 2023, in-feed suggestions have also increased, giving your business more opportunities to show up in front of new customers.
Instagram's Algorithm and Reels
According to Sprout Social, "66% of consumers think short-form video content is the most engaging type of content." Reels are gaining more and more traffic every day. Here are some does and don'ts for Instagram Reels.
'Must Do' Tips for Reels in 2023
Ensure your vertical content is cropped to 1080px W x 1920px H (9:16)
Post at more active times: Simply open the app > go to your profile > tap "professional dashboard" > tap "See all" next to Account insights > tap "total followers" > scroll down to "Most Active Times".
According to Instagram, "Brands should create Reels that are entertaining, inspiring, or experimental and use creative tools like text, camera effects, or filters."
Consider checking out what your competitors are doing and elevate it.
Reel Practices to Avoid
Avoid posting content that could be labeled as misinformation by third-party fact-checkers.
Avoid posting potentially upsetting or sensitive content that may require trigger warnings.
Avoid posting political content.
Avoid posting low-resolution or watermarked content. If you upload a video with a TikTok watermark, it will not be pushed as much as videos without the watermark. Instagram is cracking down on this and avoiding promoting content connected to TikTok.
Avoid editing your Reel using Capcut or other TikTok-connected apps. Instagram is favoring Reels created using Instagram-related editing apps.
Conclusion
Gaining traction on Instagram can seem like a constant battle with ever-changing trends and algorithm requirements. Consider hiring a social media management company to help you navigate the algorithm changes.