Last updated on August 29th, 2022 at 12:28 pm
According to various sources, SMS marketing as a 98% open rate. This is compared to the average open rate of 20% in email marketing. Additionally, SMS has a significantly higher click rate compared to email citing at 19% and 4%, respectively.
It's these statistics that has captured the attention of many businesses looking to harness the power of SMS marketing. In this post, we are going to break down what SMS marketing is, how to get started, and the ultimate guide of usage. Let's jump into it!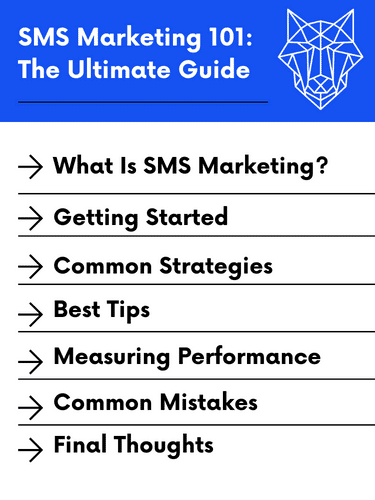 What Is SMS Marketing?
SMS marketing is the use of texting to communicate with customers or prospects. This could be to offer promotions, confirm days/times, to send alerts, and more. All of SMS marketing is done within the 160-character limit of a SMS message.
How To Get Started
Choose A Software
First, you will need an SMS marketing software or a way to automate your SMS messages. Below we have listed the top SMS marketing softwares out there.
WolfPack Advising – We help small businesses scale their marketing, including SMS marketing.
View more SMS Marketing Softwares on G2.
Grow Your List
Next, you will need a way to grow your SMS list. An easy way to get started is by offering customers to electronically opt-in after a purchase, sign up, or booking. For prospects, you can offer opt-in popups on your website or sign up forms at events.
Here are many other strategies to grow your SMS marketing list. Basically, anything you can use to have a QR code, link, or form!
Flyers
Social Media Advertising
Social Media Organic Posts
Online Advertising i.e. Google Ads
Booths
Business Cards
Brochures
Direct Mail
Website Popups/Forms
Radio
Receipts
Billboards
Blogs
Emails & Email Signatures
Restaurant Menus
Yard Signs
Window Stickers
Paper Advertisements
Presentations
Brainstorm Campaigns & Build Off It
Once you have your software and your list, brainstorm a few different campaign ideas you want to try as a company. Then, monitor performance, make adjustments, and grow your campaigns!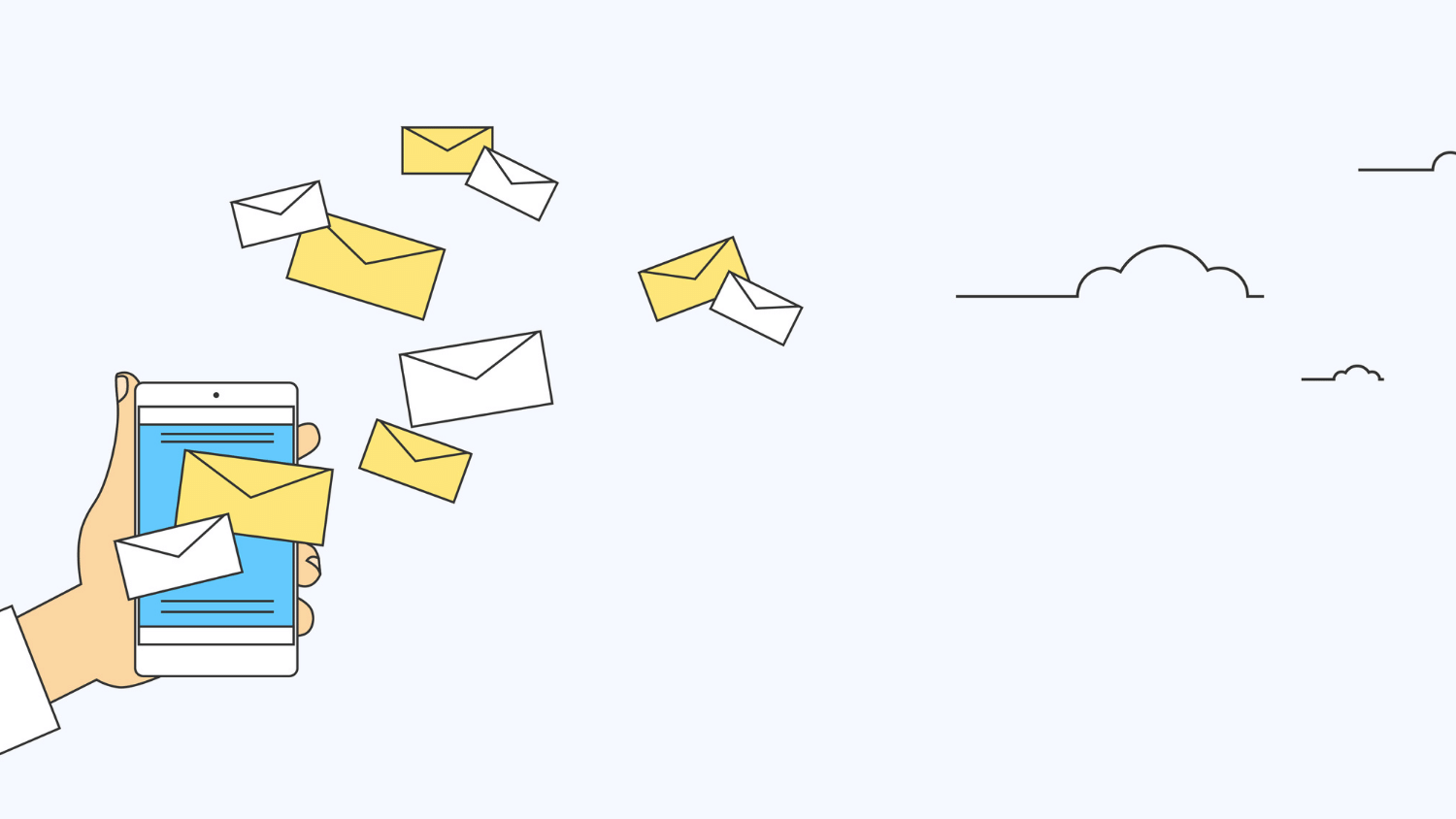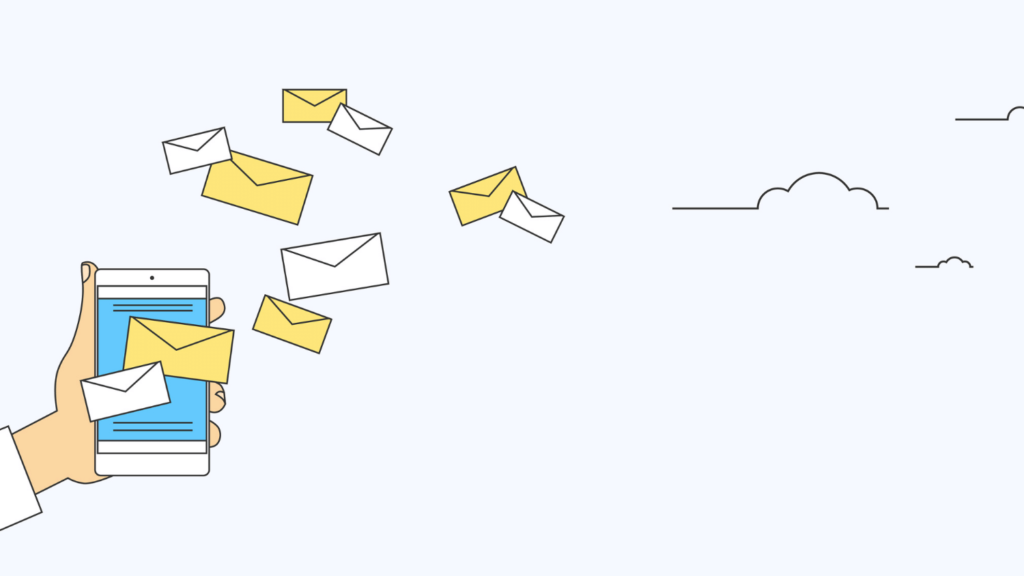 Common Strategies, Campaigns, & Automations
Coupons & Discounts – Send holiday discounts, promotional codes, or unique discounts to prospects or top customers.
Company Updates or Rollouts – Give an update about your company or announce a new feature.
Events – Send event signup requests or event reminders.
Review Requests – Request feedback from clients after a purchase. Read our blog post on how to get more reviews.
Scheduling – Schedule appointments directly through SMS rather than calling.
Tracking/Delivery – Sending tracking information or delivery updates.
Tips For Increased Performance
Here are the best tips to get the most out of your SMS marketing.
Ensure each message has a call to action. Don't send messages without calling the customer to do something.
Announce yourself. Either at the beginning of the message like this:
"Company Name: Your message goes here."
Or, like this:
"Your message goes here. – Company Name"
Send messages at the right time. Most often your messages are going to coincide with a significant milestone with the customer or prospect such as a purchase or delivery so send your messages shortly after those events. If not, send messages when customers are going to want to receive a text such as in the afternoon.
Fill character space appropriately. Ensure your messages are not too short, but also too long that the end is unreadable.
Make it conversational. Have a way to reply, if appropriate, and make sure your customer service or sales staff knows how to respond.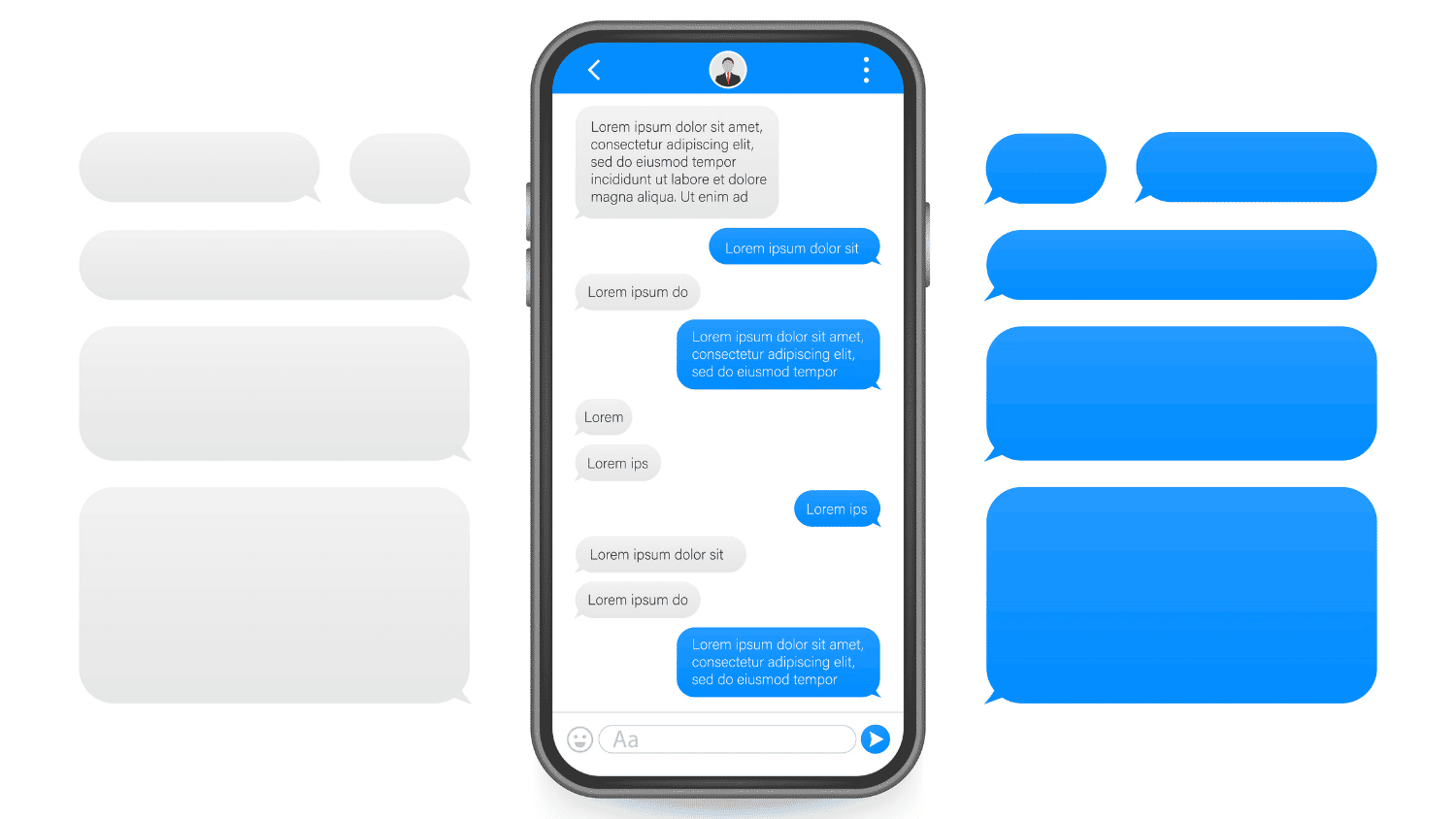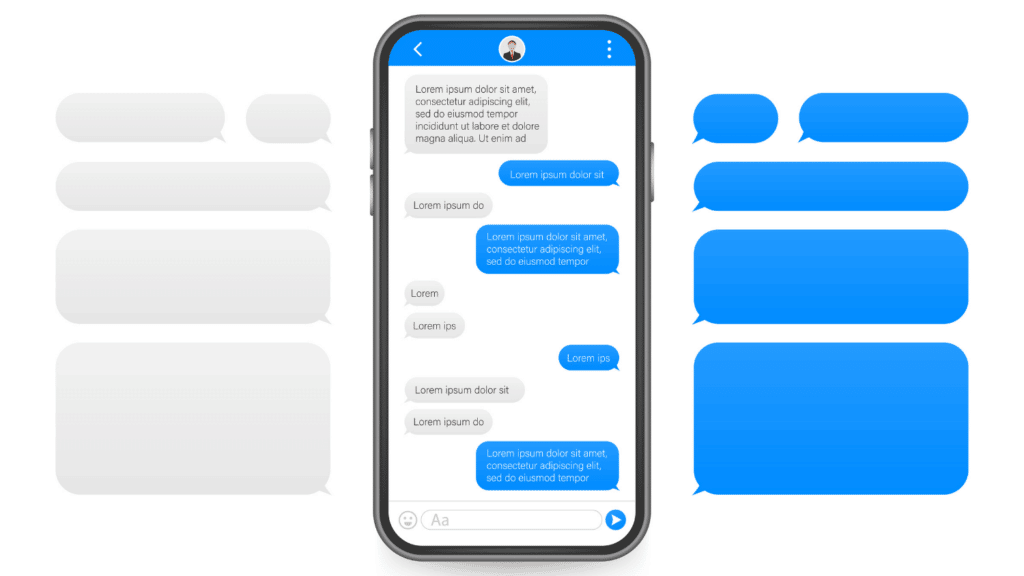 Measuring Performance
A good SMS marketing system is going to have ways to track your success. These are the most common parameters for measuring performance. However, you may also have external reporting sources after someone clicks on a link in an SMS message that you may want to know.
Click Through Rate
This is the percent of people that click on a link in your message. As stated at the beginning of this post, the average click through rate is 19%. But, your individual click through rate may vary depending on the type of message. For example, a link for information might have a higher click through rate than a link that schedules an appointment or for a direct purchase.
Response Rate
Response rate is the percent of people that reply to your message. The average response rate is 45%, but again it depends on the type of message.
Unsubscribe Rate
This is the percent of people that opt out of your SMS list after receiving a message. The overall average is less than 5%
Conversion Rate
Conversion rate is the perecnt of people that complete the action the message was asking/intended for. This could be to fill out a form or make a purchase. Conversion rates could vary from company to company.
Attributable Revenue
Attributable revenue is the amount in sales you can attribute to SMS marketing. This is obviously one of the most important aspects of tracking. Be sure you know how to track this through your software or through custom parameters in Google Analytics.
Common Mistakes
Not Opting People In
Before you send any text message, your prospect or customer should be opted in to receive automated text messages.
Opting Out
Ensure customers and prospects have an easy way to opt out of your messages to avoid further frustrations.
Over Doing It
Just like with email marketing, people can get tired of your messages. Sending multiple texts a week or once a week is probably too much.
Final Thoughts
SMS marketing is a fantastic way to stay in touch with your customers and prospects. While it has a higher open rate and click rate compared to email marketing, with great power comes great responsibility.
Use your SMS marketing to scale up your marketing/sales efforts today!
Are you a small business looking for SMS marketing help? Schedule a consultation!