Last updated on October 14th, 2022 at 02:23 pm
For the last few years, we have been working with numerous companies to help them automate their marketing efforts. A key part of a successful marketing strategy is emails, both as steps within sequences and stand-alone mass mail campaigns.
In this post, we will share some of the email marketing best practices to help you make sure your emails are successful.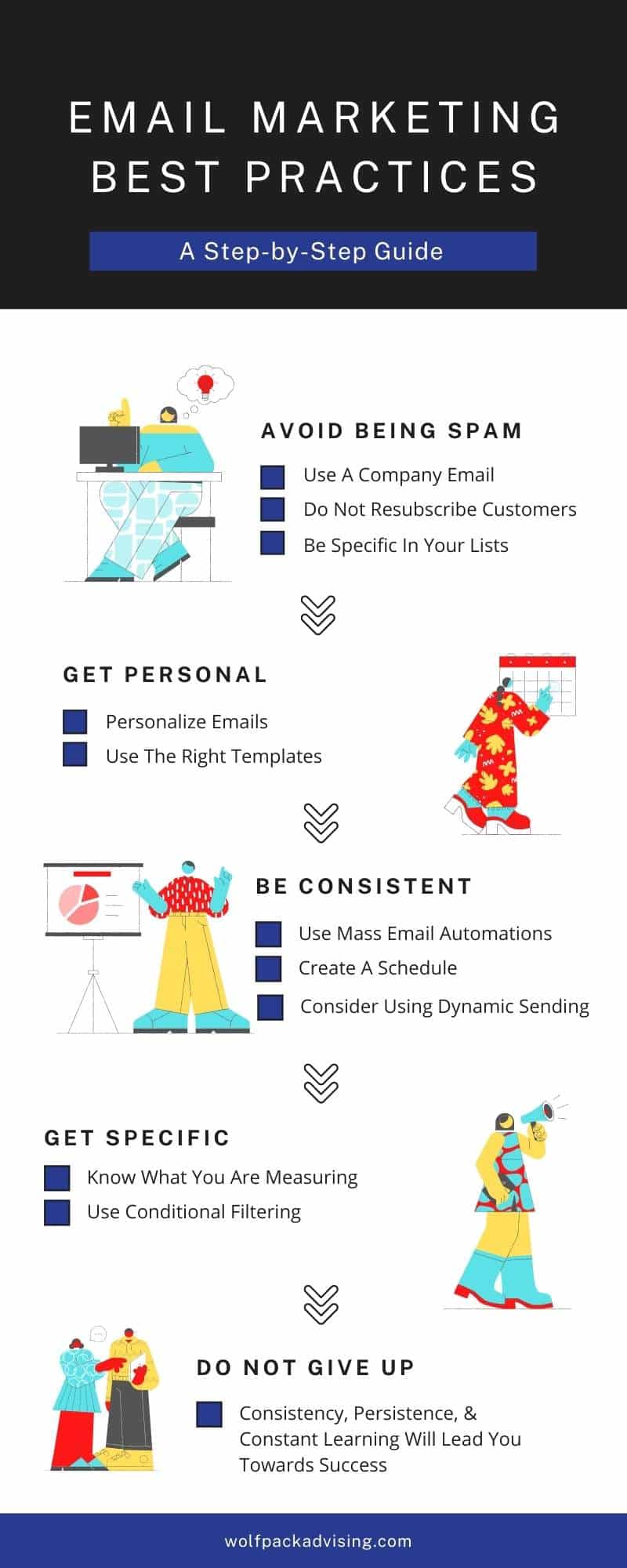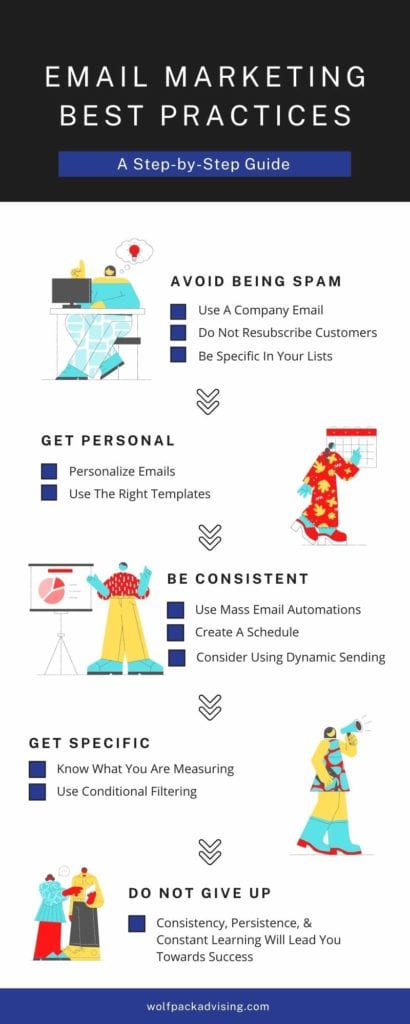 General Email Marketing Best Practices
Avoid Triggering Spam Filters
One of the hardest battles you will fight is avoiding the spam folder. While many of the tips below will cover things that help reduce the number of recipients who mark your email as spam, there are other things you can do to avoid automatically triggering the spam filter.
The first thing you can do is send emails from a verified business domain. If you are using an email marketing platform such as ActiveCampaign (one of many platforms out there), it will tell you that by sending your emails from a free email provider you are increasing the likelihood that your email will be sent straight to spam. These include emails coming from an address that ends in @gmail.com, @yahoo.com, @outlook.com, and others. What it wants to see is that your emails are being sent from @yourcompany.com. This adds legitimacy to your campaigns and proves to the spam filters that you are a more reputable sender than someone with a free Gmail account. (I guess paying the $6/mo does pay off!)
Another thing to pay attention to is the wording used in both the subject line and email body. Certain words like "lucrative," "profitable," and "lose weight" can trigger spam filters. Even putting an exclamation point or question mark in the subject line may result in spam filters deciding that your email might be sketchy. View a post from ActiveCampaign about common reasons that content triggers spam filters.
Have the Proper Template for the Situation
Knowing what format is best for the specific campaign you are sending is a key part of a successful email marketing campaign. Is your message better suited for a slimmed-down, personal email format? Or will it perform better with a flashy template that has well-designed graphics? Asking an client why they stopped working with you probably wouldn't be well received on a template that looks like it is designed to advertise a sale on skinny jeans.
No Means No
If someone unsubscribes from your email list, look at this as a blessing in disguise. Rather than marking your email as spam, they chose the route of just opting out from future communication. Although some email marketing platforms will allow you to resubscribe contacts from your admin panel manually, DO NOT be tempted to do so. By doing this, you ignore their right to no longer hear from you and are almost guaranteeing a future spam complaint.
Similarly, if an email bounces from your list, DO NOT continue to send them emails. Some email marketing platforms will automatically remove those contacts from your list to prevent future sends, which is an awesome feature. If you continue sending emails to bouncing contacts, it may hurt your future email deliverability since email providers may view it as spammy sending.
Emails within Sequences
Get Personal
Using personalization, such as a contact's name, is a great way to make an email feel more personal, even when it's being sent from an automated sequence. Most email marketing platforms will allow you to use replacement values to include a contact's name in the subject line and email body. This is taken to the next level when you create custom fields and use replacement values to inject even more personalized information into the email.
For example, a welcome email to an agent that says, "Hey %FirstName%, it was great working with you a couple of days ago. %AgencyName% is lucky to have you at their company! By the way, our inspector %InspectorName% had nothing but great things to say about you. It was a pleasure working with you and %ClientName%, and please don't hesitate to reach out if there is anything else we can do for you."
Send at the Right Time
What time do you prefer to check your emails? Is it right when you wake up, and if so, what time is that? Everyone has different preferences for when they check their emails. Using a system that offers dynamic sending can help make sure your emails are read. A system that offers dynamic sending learns over time when each contact is more likely to open an email based on past emails that they have interacted with. It uses this data to ensure that future campaigns are delivered at just the right time for each contact to engage with it. This is the exact opposite of taking the shotgun approach and sending a mass email to everyone at 8 am tomorrow.
Know What You Are Measuring
To have successful email marketing campaigns, you have to know what success is defined as. Are you more concerned with how many people open your email, or is there a particular link you want them to click on? Once this question is answered, reviewing reports on interaction rates will give you a clearer picture of how your campaigns are performing. Let's say you send an email with the goal of getting agents to click on a button to claim their $50 off coupon that expires in 3 days. It doesn't matter if you have a 60% open rate if not a single one clicks on your button, and it's been 5 days since you sent the campaign.
Use Conditional Filtering
When using email as part of a larger sequence, there may be instances where a certain email applies to one group of contacts but not another. For example, contacts who open your initial welcome email may not need to receive a follow-up. For the contacts who don't open that email, you may create another one with a catchier subject line to grab their attention. Creating decision trees and determining which contacts should receive which emails is an important feature in an email marketing platform. This will prevent you from sending those embarrassing "sorry we missed you" emails to contacts that you didn't actually miss.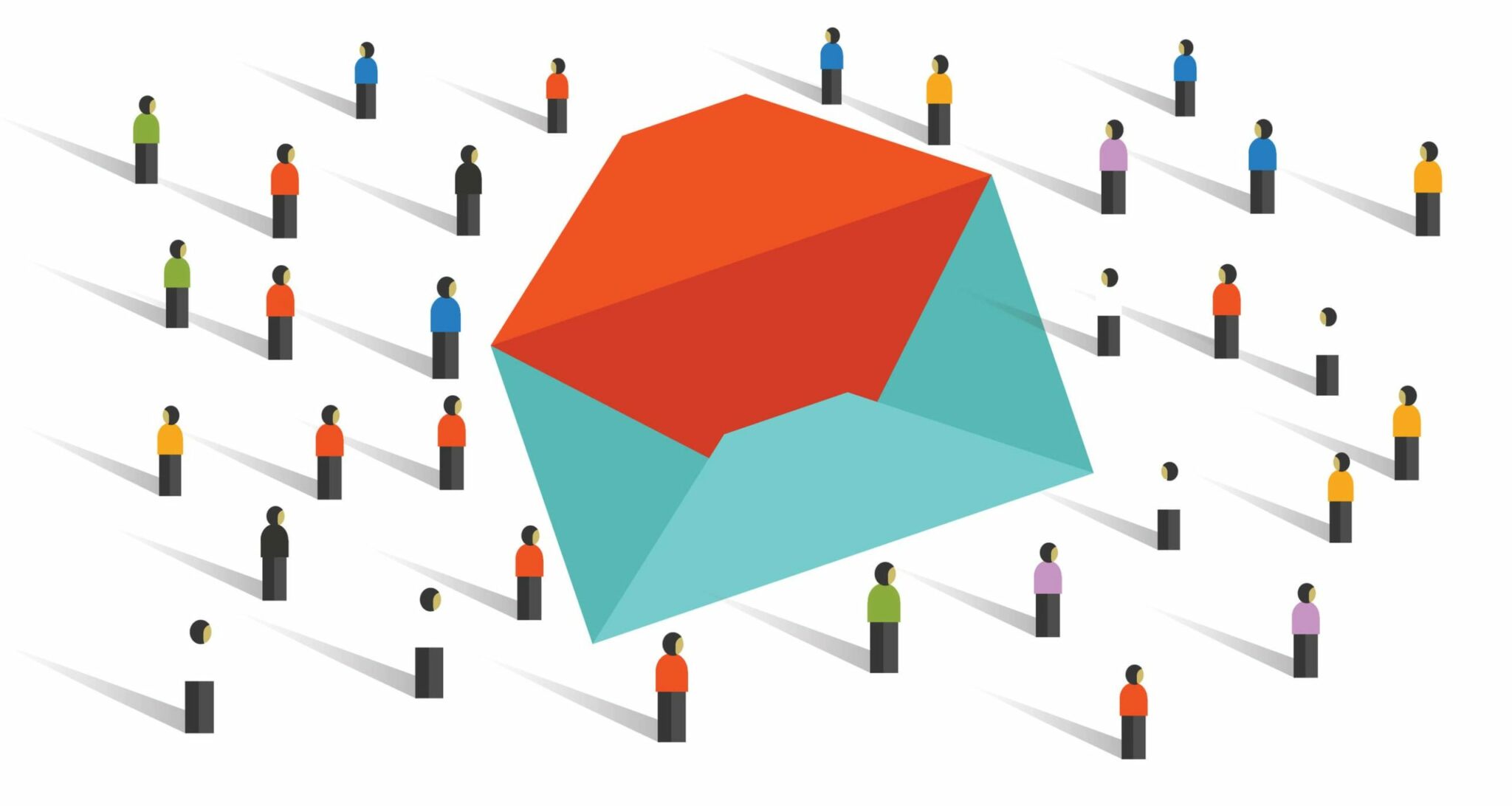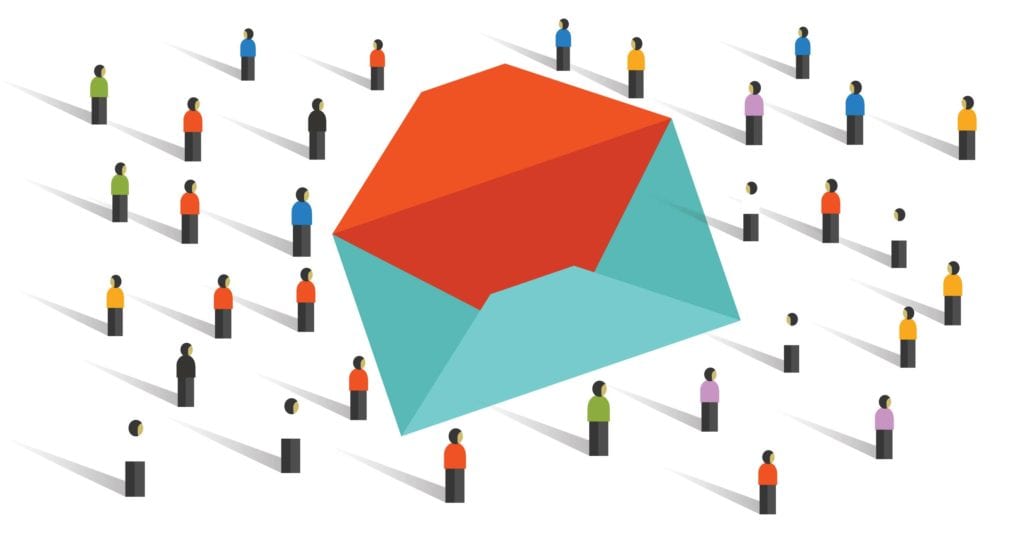 Mass Email Campaigns
Consistency is Key
In our ever hectic world, we tend to put more and more emphasis on our schedules and sticking to them. The last thing we want is for someone to hijack our time when we aren't expecting it. When sending mass email campaigns like a monthly company update or weekly Monday motivation, it's important to choose a schedule and stick to it. If you send a Monday motivation email to a contact at 7 am this week, 3 pm next week, and 6 pm the following week, this does not create a sense of consistency. Contacts should know when to expect your email to set aside the time to interact with it or send it to the archives folder.
Otherwise, you are hijacking their time and distracting them by continuously changing when your emails are delivered. A great example of this is the Morning Brew newsletter. It enters my inbox at 6 am every morning, and I already made it part of my morning routine as I get ready for the day. Because I know when it's coming, and I look forward to reading what they have to share, I open it every single day and dedicate 5-10 minutes of my time to reading it.
Don't Just Talk About Yourself
The last thing a contact wants to read is an email where the only thing you talk about is yourself. Sure, you can mention a company update here, a limited-time sale there, but they want content that is relevant to them at the end of the day. If it's a real estate agent, that content might relate to trends with the market in your area or your newest podcast episode where you interview the top agent and how they got there. If it's a client, they might be interested in a series on how to prepare their home for hurricane season. Making the content relevant will decrease the chances of contacts unsubscribes from your email, or worse, sending you to the spam folder.
Get Specific with Your Target List
Wow! You just got a list of the top 10,000 agents in your area, and you can't wait to tell them about how great you are! Ready to send that mass email promoting $25 off their first inspection? You should probably hold off. When you have a large list of contacts, it may be tempting to send them all the same email. However, segmenting your list can greatly increase the chances of engaging with whatever it is you send them. The level of segmenting you can do will depend on the type of data you have access to and its accuracy.
For example, let's say you are creating an email that will promote some of your services. On your list of 10,000 contacts, about 2/3 are located in an area that may have higher radon levels, and the other 1/3 live on the beach. Yes, yes, I'm sure that as a business owner, you are saying, "but everyone should get a radon test, so shouldn't I send it to the whole list?". Well, what if you know that the 1/3 who live on the beach have a much higher chance of mold issues? Wouldn't you want to promote mold testing to them instead of radon testing? By segmenting (separating) the contacts on your list, you can make sure that you send the right content to the right people, depending on different factors that you can separate them by.
Concluding Thoughts
Hopefully our list of email marketing best practices gives you some useful tips on how to improve your campaigns. Or, provides you the motivation to start using email marketing within your business.
There are many creative ways you can use email marketing to stay on top of mind with your customers and referral sources. Learn more creative strategies from our guide on marketing automation metrics.