A 2017 U.S. Census Bureau report on franchising states that franchising business accounts for 11.4% of all companies. With the pandemic taking a major hit on smaller players in these industries, this number has only grown. Franchise businesses are everywhere, and it is not surprising that franchisors pay attention to their online presence. Having a solid and consistent online presence translates to more leads and customers, and this is where franchise web design comes into play.
What is Franchise Web Design?
Franchise web design refers to the process of designing or improving a website for a franchise business. It involves creating a website that showcases the brand's identity, products, and services while providing an exceptional user experience.
Why is Franchise Web Design Important?
A well-designed and functional website is essential for any franchise business as it serves as the first impression that potential customers have of the brand. A poorly designed website can drive potential customers away, resulting in lost revenue. This is especially important because this website will be the face of many franchisee locations. If it is not up-to-date, secure, and functional, this can lead to a loss of interest in consumers across multiple franchisee locations. Also, a good website ensures consistency across all franchise locations, which builds trust and credibility with customers.
Whose Responsibility is Franchise Web Design?
Franchise web design is the responsibility of both the franchisor and the franchisee. The specifics can vary based on the terms and agreement between the parties involved, however, it is important that both keep an eye on the website. The franchisor should provide guidelines and standards for website design to maintain consistency across all franchise locations. On the other hand, the franchisee should ensure that the website design meets these guidelines and represents their location effectively. A franchisee may hear from a customer about a particular issue or error on the site and then relay that information to the franchisor who would need to have someone in their team or their hosting provider look into the issue.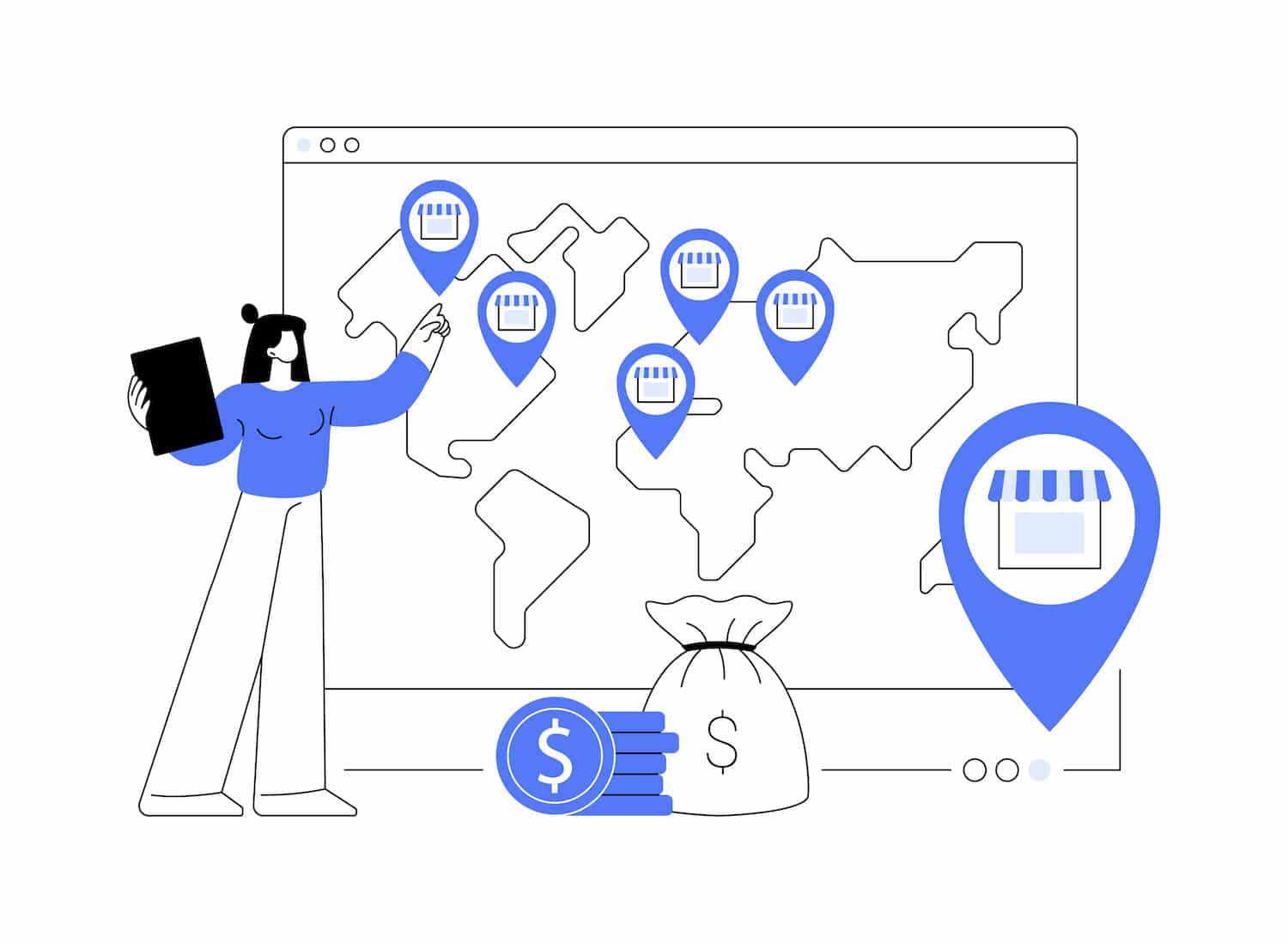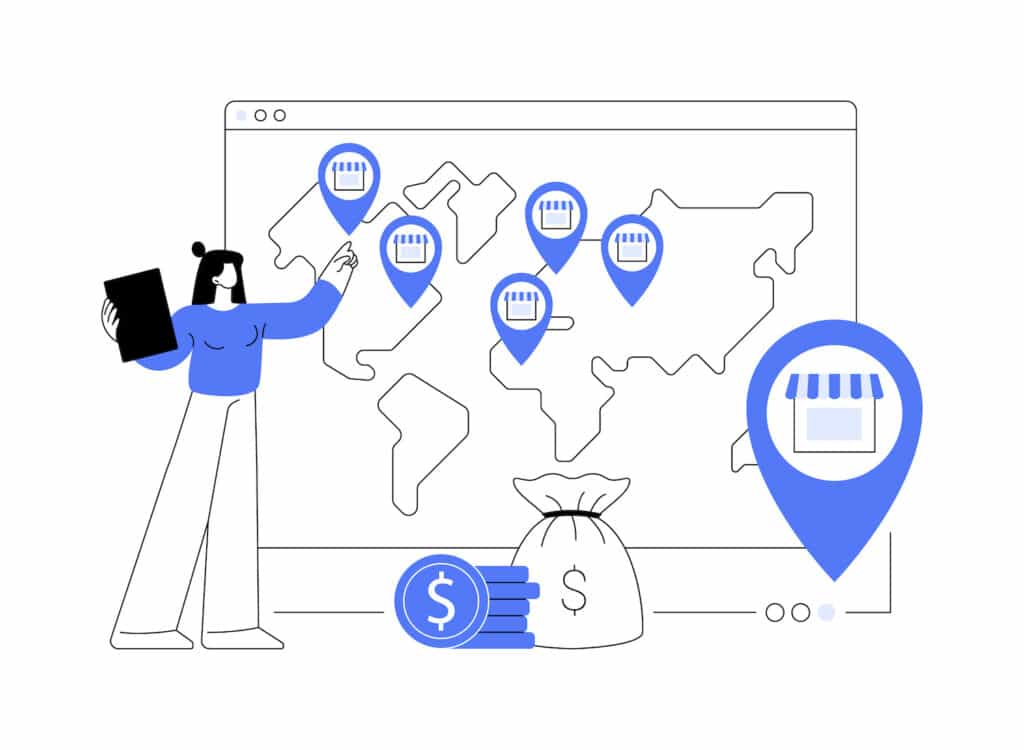 Important Items to Include in Franchise Web Design
When designing or updating a franchise website, some important items to include are:
Clear and concise branding elements – Ensure you have a brand kit that is shared with your franchisees. This will help ensure that any outside elements that your franchisees may create match what is put into the website. This includes color codes, logos, font families, and other elements.
Contact information for each franchise location – This is critical because a consumer may stumble across your website, but realize the location selected is not right for them. If you have the ability for visitors to search multiple of your locations, then they are more likely to find a location that will work for them.
Product or service descriptions – Be sure to include accurate descriptions of your services or products based on location. These may vary and you do not want a client choosing your business based on a particular product or service only to find out later on you cannot fulfill what they desired due to an unclear and confusing website.
Calls to action for lead generation – Give site visitors plenty of options for ways to complete a transaction. This could include a schedule now button linked to an online scheduler, a call now button, a link to a retail page, and more.
High-quality images and videos showcasing products and services – You don't want your customers leaving because your site isn't visually appealing or functional!
Reviews and testimonials from satisfied customers – Show rather than Tell. Potential customers don't want to hear you talking about yourself! Include other voices!
Optimized for SEO – Optimizing your franchise website for search engines can dramatically improve search rankings and overall lead generation.
How Much Does Franchise Web Design Cost?
The cost of franchise web design varies depending on various factors such as the complexity of the design, number of pages, features, and functionalities required. However, most franchise web designs range between $5,000 and $15,000. The high cost can be partially contributed to the large amount of work that will need to be completed by a reputable web design agency for a franchise web design project. It is important that the site includes information and landing pages for each of the franchisor locations as well as information that consumers can use to contact them, scheduled a service, or purchase a product from that location.
How Often Should I Update My Website?
Regular website updates are crucial to maintaining an online presence that is current and relevant. It is recommended to update the website at least every three to six months, depending on the industry trends and changes in products or services offered. If your website is hosted with a premium and reputable hosting provider, they should handle this for you by updating plugins among other routinely completed tasks.
Conclusion
In conclusion, franchisors and franchisees must ensure they have a well-designed and functional website to attract and retain customers. Franchise web design is a critical aspect of online marketing, which translates to higher revenue and growth for any franchise business.
Looking for more information on franchise web design? Schedule a consultation with Wolfpack Advising today to learn more about how we can help!