Introduction
In today's digital age, having a strong online presence is crucial for the success of home inspection companies. Integrated digital marketing services are crucial for helping these companies reach their audience, generate leads, and foster growth.
What is Integrated Digital Marketing Services
Integrated digital marketing services include a diverse strategy to promote and attract potential customers. These services leverage a variety of digital channels, including search engine optimization (SEO), social media marketing, content creation, email marketing, and paid advertising, to create a cohesive and effective online marketing campaign.
Statistics emphasize the critical nature of this approach: A staggering 97% of consumers turn to online sources to gather information about local businesses. Furthermore, 92% of searchers have a preference for businesses that appear on the first page of Google search results. Failing to secure a prominent presence on Google's first page can result in significant losses in terms of website traffic, leads, and sales, often leading to competitors gaining the upper hand.
Digital marketing services, like those from WolfPack Advising, are vital for boosting your online visibility. It covers Google, Bing, social media, and PPC to boost your online presence. WolfPack Advising excels in delivering personalized assistance to home inspection firms, walking them through the comprehensive WolfPack Growth Roadmap. Our goal is to empower these businesses to boost leads, sales, and website impact on revenue. Our digital marketing services use advanced tracking, analytics, and data-driven strategies for optimal results.
The Benefits of Digital Marketing for Home Inspection Companies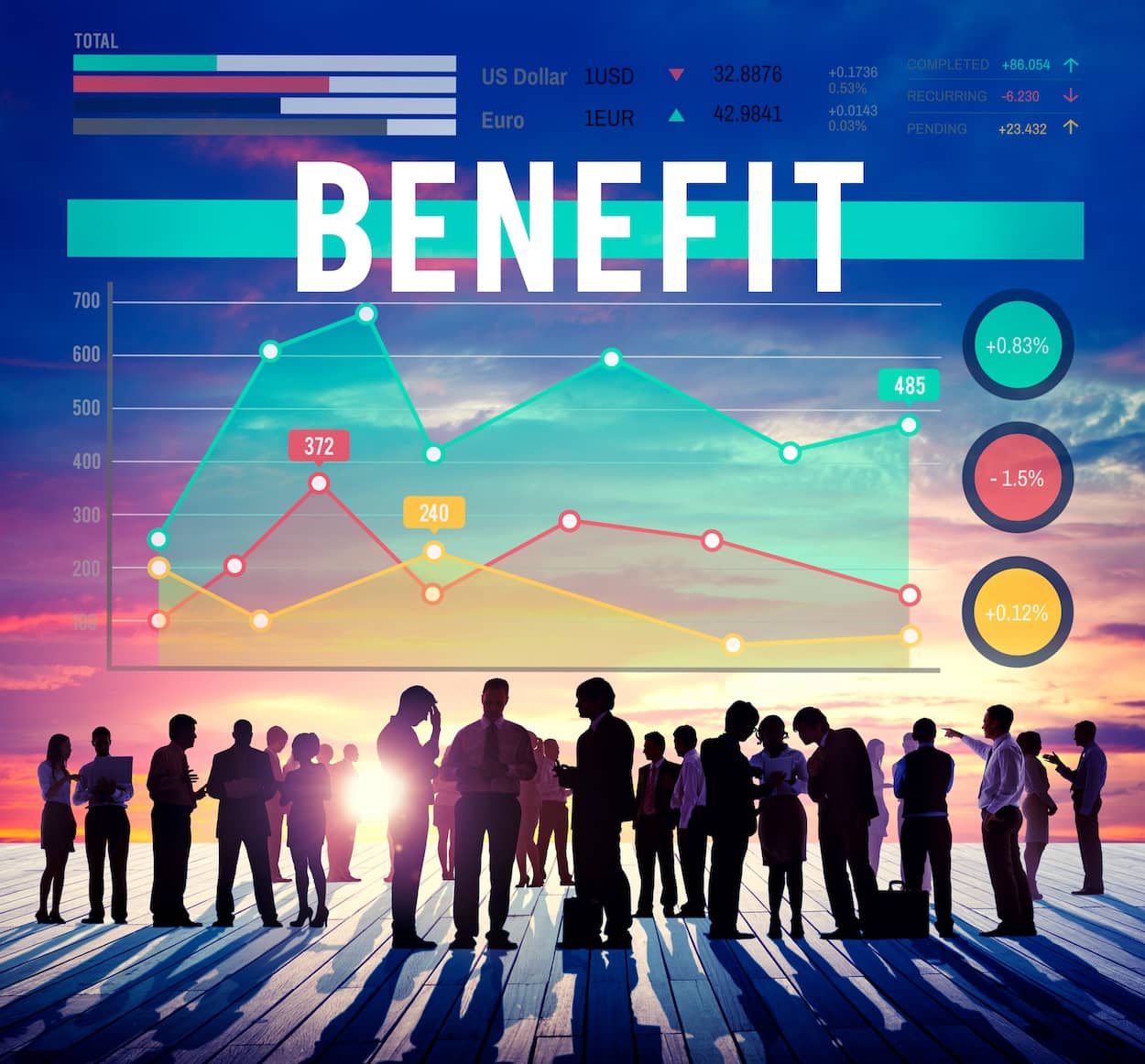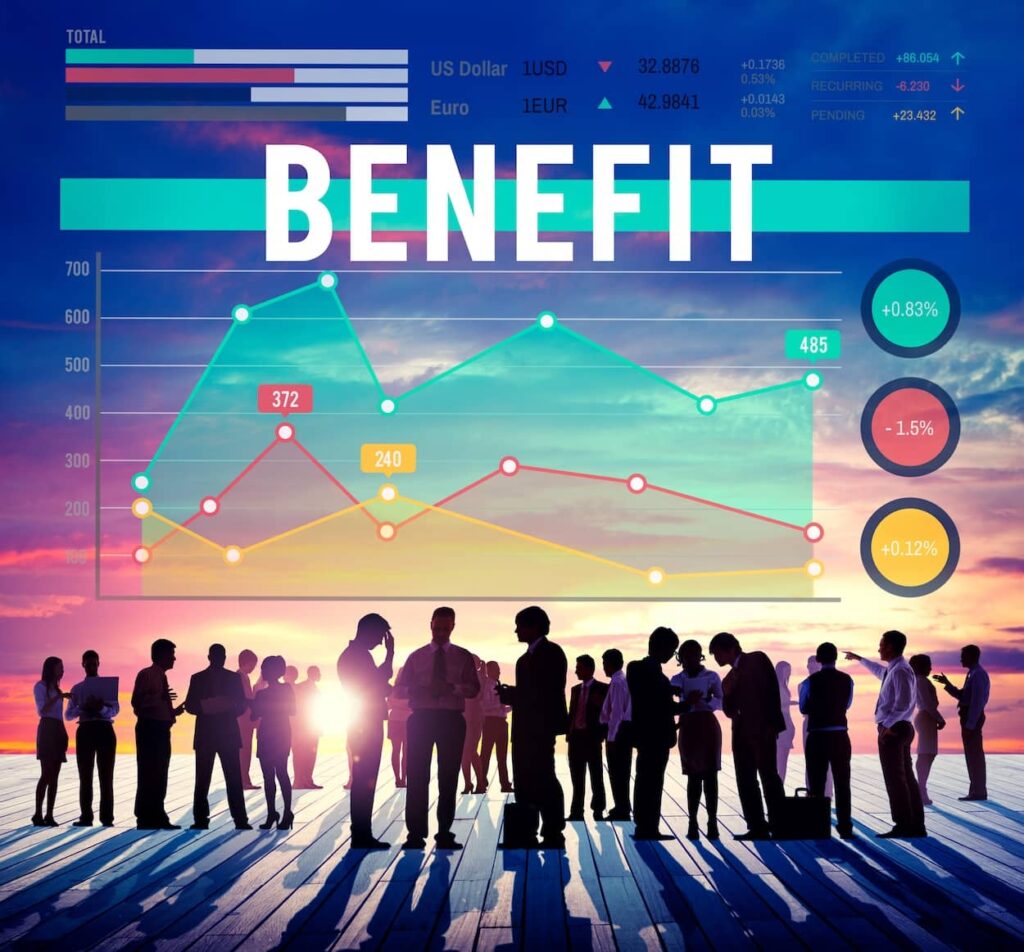 Digital marketing has become an essential strategy for home inspection companies. In today's digital world, businesses must build a strong online presence and reach their target audience effectively.
Here are some reasons why digital marketing is of utmost importance for home inspection companies:
Increased Online Visibility
With effective SEO strategies, home inspection companies can improve their website's visibility in search engine results. In fact, studies show that websites on the first page of Google receive 91.5% of all organic traffic. By ranking higher, companies can attract more visitors to their websites and increase their chances of generating leads.
Targeted Advertising
Digital marketing allows home inspection companies to target specific demographics and geographic areas. By utilizing platforms like Facebook Ads or Google Ads, companies can reach their ideal audience and increase the likelihood of converting them into customers.
Content Marketing for Thought Leadership
Creating informative and valuable content positions home inspection companies as industry experts. By publishing blog posts, articles, and guides related to home inspections, companies can educate their audience and build trust. Studies show that 70% of consumers prefer getting to know a company through articles rather than ads.
Social Media Engagement
Social media platforms provide an opportunity for home inspection companies to engage with their audience, share valuable content, and build brand awareness. With over 4.8 billion people using social media worldwide, it's a powerful channel to connect with potential customers.
Integrated Digital Marketing Services Fueling Lead Generation and Sales
In today's fast-paced digital landscape, businesses face the ever-evolving challenge of staying visible and competitive in the online realm. The advent of the internet has transformed the way companies interact with their audience, making it imperative for them to harness the power of digital marketing. Internet marketing, also known as digital marketing, encompasses a myriad of strategies and techniques designed to enhance a company's online presence, attract potential customers, and ultimately drive leads and sales. From search engine optimization (SEO) and social media marketing to email campaigns and pay-per-click advertising, the world of digital marketing is vast and dynamic.
Online Competitive Assessment
Before we make any commitments, we conduct a comprehensive analysis of your local markets, competitors, website, and your current digital presence. With WolfPack Advising's digital competitive analysis, you'll gain valuable insights into your competitive landscape. This knowledge equips you with actionable strategies to significantly enhance your home inspection digital marketing campaigns, positioning you ahead of your rivals. marketing icon
Synergizing Website Design, Hosting, and Pay-Per-Click (PPC) Services
The synergy between web design, web hosting, and pay-per-click (PPC) advertising is undeniably impactful. Google's data underscores the critical role of web design and hosting in the context of PPC campaigns. It's revealed that if a website's loading time exceeds three seconds, a substantial 53% of mobile users are inclined to abandon it. Even more striking, Akamai's research demonstrates that a mere one-second delay in page load time can lead to a noteworthy 7% reduction in conversion rates. Hence, the imperative lies in ensuring that your website not only loads swiftly but also embodies modernity and user-friendliness, unlocking the full potential of your PPC initiatives and resulting in elevated ROI and improved conversion rates.
This symbiotic relationship between web design, web hosting, and PPC advertising is where the magic happens. A well-designed, fast-loading website is the ideal platform for your PPC campaigns. It ensures that visitors have a seamless and engaging experience, which in turn enhances the effectiveness of your PPC efforts. Moreover, the strategic placement of PPC ads on a well-structured website can drive targeted traffic, leading to improved conversion rates and a higher return on investment. The trifecta of web design, hosting, and PPC forms a harmonious digital strategy that propels your online presence to new heights."
Search Engine Optimization (SEO) And Content Marketing
Home inspection SEO stands as a sturdy, enduring marketing approach that forms the foundation for your business's enduring expansion. But why is SEO so valuable? For companies providing products or services, integrating SEO into their marketing strategy is essential. This is because SEO and content marketing are two inseparable allies in the digital landscape. They work hand-in-hand to deliver remarkable results.
Our SEO services tailored for home inspection companies are designed to catapult your website to the forefront of search engine results. We achieve this by meticulously optimizing your website's code and structure to not only meet but surpass Google's rigorous standards. Additionally, we curate SEO-friendly content and fine-tune your off-site ranking factors, creating a comprehensive SEO campaign that acts as a magnet for increased website traffic and valuable leads.
The synergy between SEO and content marketing lies in their collaborative impact. Optimizing your website for search engines while creating high-quality, relevant content can improve your search rankings and attract organic traffic. In essence, SEO paves the way for your content to shine, ensuring it's discovered by a broader audience, and content marketing, in turn, provides the substance that keeps your audience engaged and interested. This cooperative approach not only boosts your visibility but also enhances the overall user experience, which search engines reward with higher rankings.
Local SEO And Online Reviews
Local SEO is a specialized digital marketing approach focusing on optimizing your business's online presence for local searches, especially on platforms like Google. It involves various techniques like using location-specific keywords, optimizing Google My Business listings, fine-tuning on-page content, ensuring consistent business information, acquiring local backlinks, managing customer reviews, optimizing for mobile devices, and implementing structured data markup. The goal is to secure higher rankings in local search results, particularly in Google's "Local Pack," which drives increased website traffic and attracts local customers to your business.
Online reviews play a crucial role in the synergy between local SEO and reputation management. Positive reviews enhance your business's credibility and significantly impact local search rankings. Search engines consider both the quantity and quality of reviews when ranking local businesses. In turn, local SEO strategies can influence online reviews by optimizing your online presence, ensuring consistent information, and encouraging positive customer feedback. This creates a reinforcing cycle that magnifies your local online presence and builds trust with potential customers.
Pay-Per-Click Advertising (PPC) And Search Engine Optimization (SEO)
Contrasting with SEO, PPC (Pay-Per-Click) advertising for home inspectors delivers both immediate and enduring lead generation outcomes. Our holistic monthly PPC campaign management encompasses campaign creation, launch, and continuous optimization. This approach not only curtails superfluous ad spending but also amplifies your lead generation and sales efforts, guaranteeing a streamlined and productive advertising strategy.
In addition to PPC, our custom-built landing pages are crafted to enhance your campaign's conversion rates.
Email Marketing And Social Media Marketing
Email marketing is an efficient and cost-effective strategy, boasting an impressive average return on investment (ROI) of 4,400%. It excels in both lead generation and conversion. At WolfPack Advising, we handle every facet of your email marketing strategy, including list segmentation, creative layout design, compelling content creation, precise campaign sending, and meticulous tracking.
Email marketing doesn't operate in isolation; it also synergizes with social media marketing to amplify its impact. By seamlessly integrating relevant blog content into email newsletters, you can effectively drive increased traffic to your blog and grow your readership.
Our dynamic social media marketing services are designed to foster meaningful connections within your local community. We take charge of your social media channels, handling tasks like scheduling and posting across platforms like Facebook, Instagram, Twitter, LinkedIn, TikTok, and more. Additionally, we expertly manage your paid social media advertisements, connecting your brand with qualified customers in your target service areas.
But the synergy between email marketing and social media doesn't stop there. It enhances the reach and effectiveness of email campaigns, creating a powerful combination for engaging your audience and driving conversions. Furthermore, social media is a valuable tool for extending the reach of your blog posts. Sharing and promoting blog content across various social media channels can attract a wider audience and increase engagement. It also serves as an effective conduit to connect people to your website, driving traffic and significantly increasing brand exposure.
To ensure a cohesive online presence, we emphasize the development of a comprehensive brand kit. This kit includes consistent branding elements across multiple digital marketing strategies and platforms, contributing to enhanced brand recognition and credibility.
Digital Marketing Reports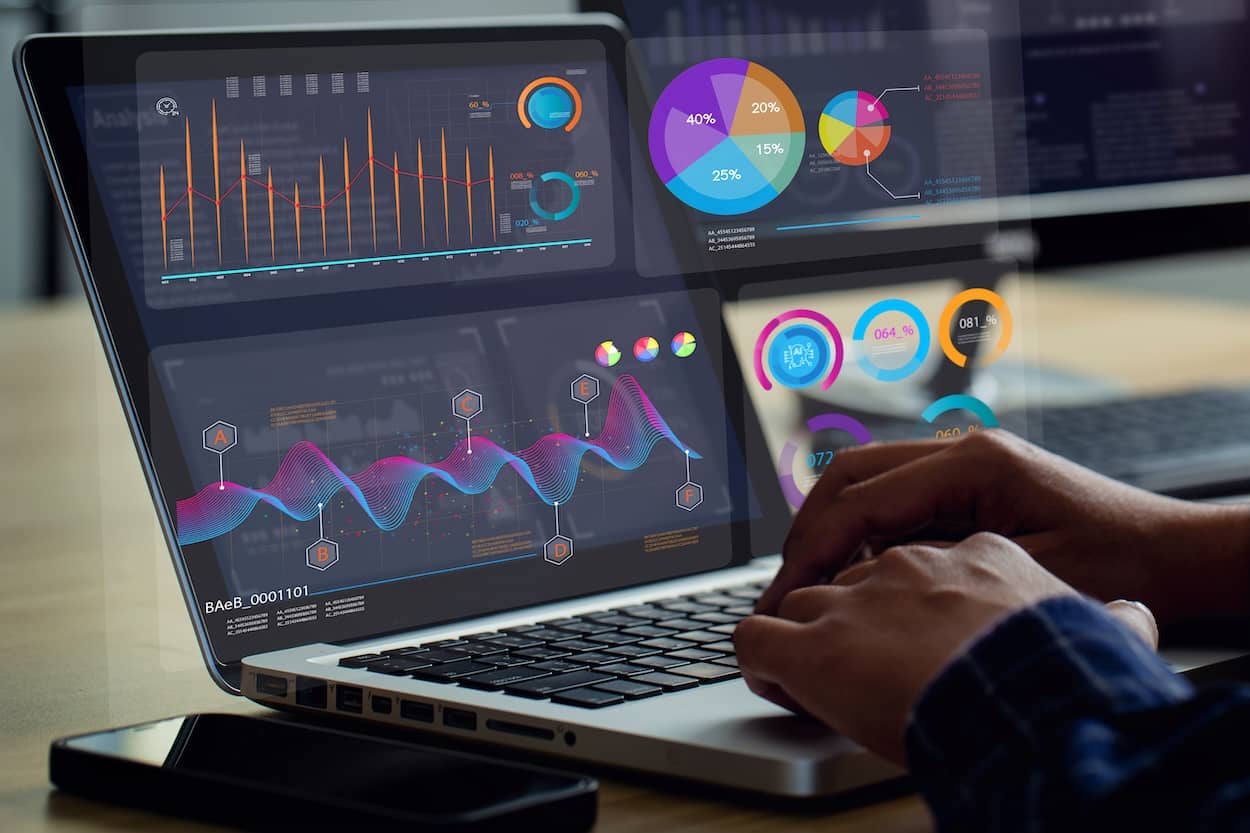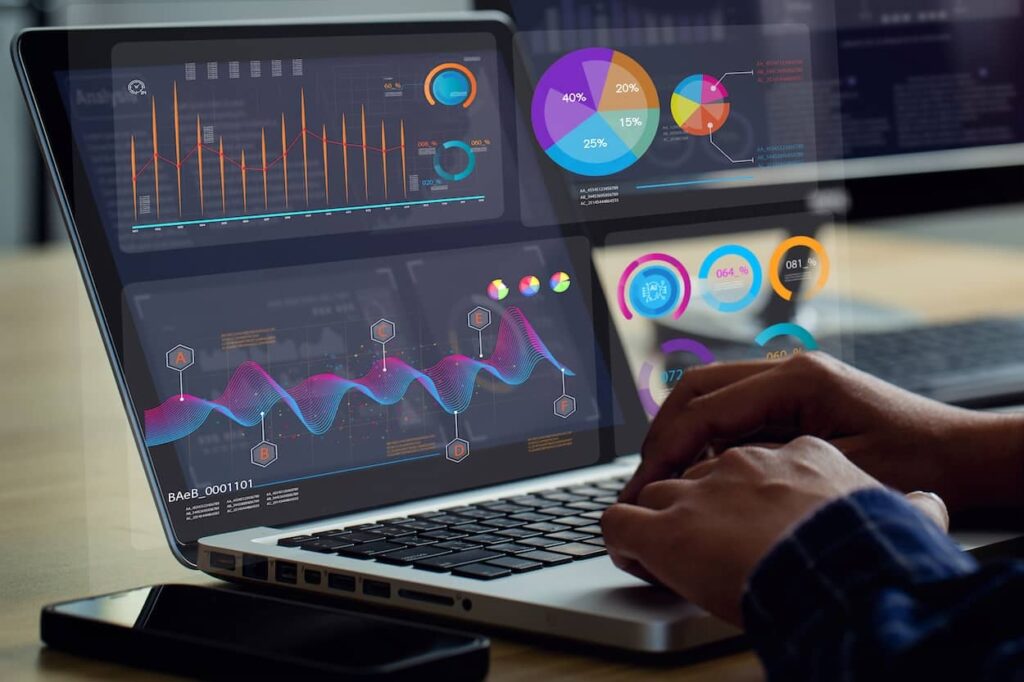 At WolfPack Advising, we believe in transparency and accountability. We provide detailed digital marketing reports that track the performance of your online campaigns. These reports include key metrics, such as website traffic, lead generation, conversion rates, and return on investment (ROI).
Why Choose WolfPack Advising
At WolfPack Advising, we specialize in providing integrated digital marketing services specifically designed for home inspection companies. Here's why you should choose us as your trusted partner:
Proven Track Record: We have helped numerous home inspection companies achieve significant results through our digital marketing strategies. Furthermore, our expertise and experience in the industry ensure that we understand the unique challenges faced by home inspectors.
Data-Driven Approach: We believe in the power of data to drive success. Our team analyzes key metrics such as website traffic, lead generation, and conversion rates to continuously optimize our strategies and deliver maximum results.
Customized Solutions: We tailor our digital marketing strategies to suit your specific business goals and target audience. Our personalized approach ensures that we create a campaign that aligns with your company's unique needs.
Transparent Reporting: We provide detailed digital marketing reports that track the performance of your online campaigns. These reports include key metrics, such as website traffic, lead generation, conversion rates, and return on investment (ROI). Furthermore, this transparency allows you to see the impact of our efforts and make informed decisions.
Affordable Pricing: We offer competitive and flexible pricing options that fit your budget. Our goal is to provide affordable solutions that deliver maximum value and help you achieve your business objectives.
Conclusion
Integrated digital marketing services are critical for the success of home inspection companies in today's digital landscape. By leveraging various online marketing strategies, companies can increase their online visibility, target their ideal audience, establish thought leadership, and engage with potential customers. At WolfPack Advising, we specialize in providing these services tailored specifically for home inspection companies. Schedule a consultation today to learn more about how our integrated digital marketing services can help your home inspection business generate more leads and achieve sustainable growth.