Threads, a new Instagram app developed by Meta, was recently launched on July 6th, 2023. Threads is essentially a microblogging version of Instagram that operates within the Instagram ecosystem. Unlike Twitter, which is a standalone platform, Threads seamlessly integrates with your existing Instagram account, allowing all your followers and friends to carry over. While you may personally choose to ignore or embrace this new app, the question remains: should your small business be on Threads?
In this post, we will explore what Threads is all about and whether it is a suitable platform for your small business. Let's dive in!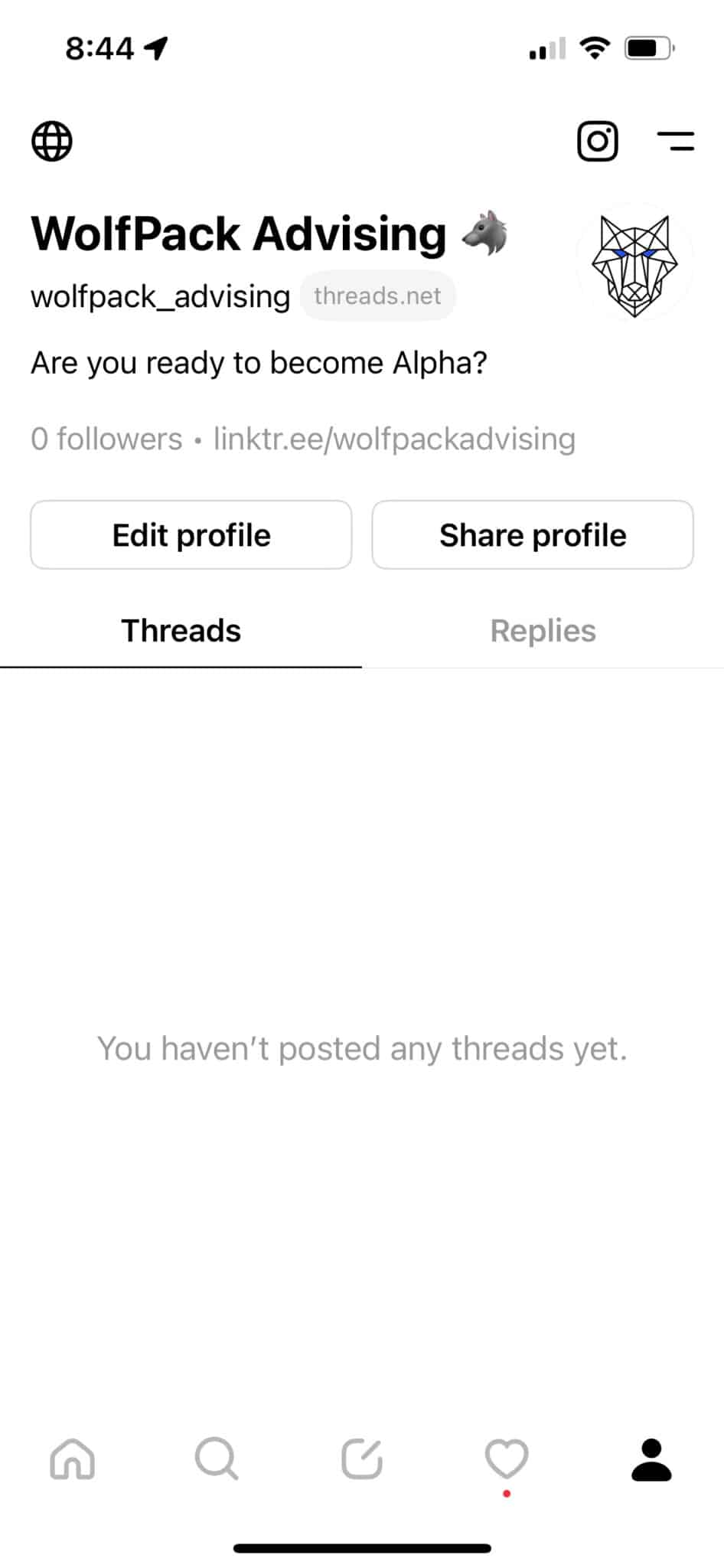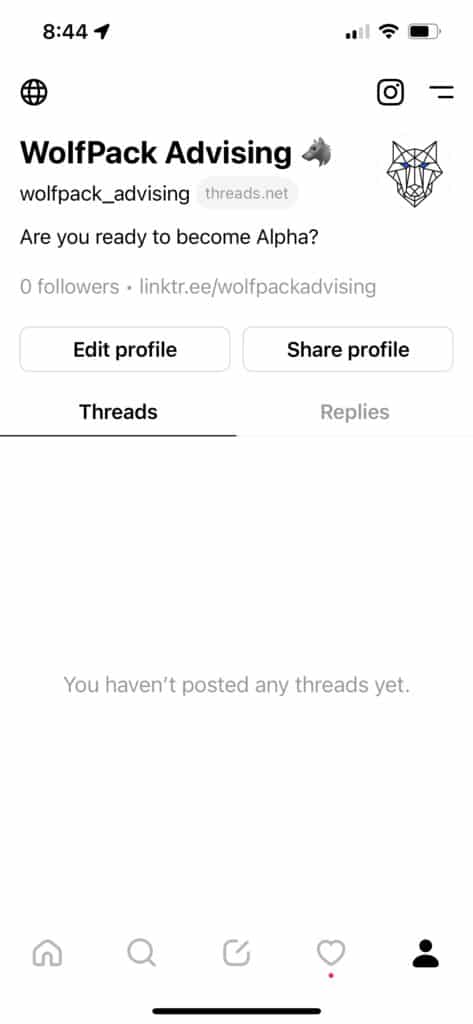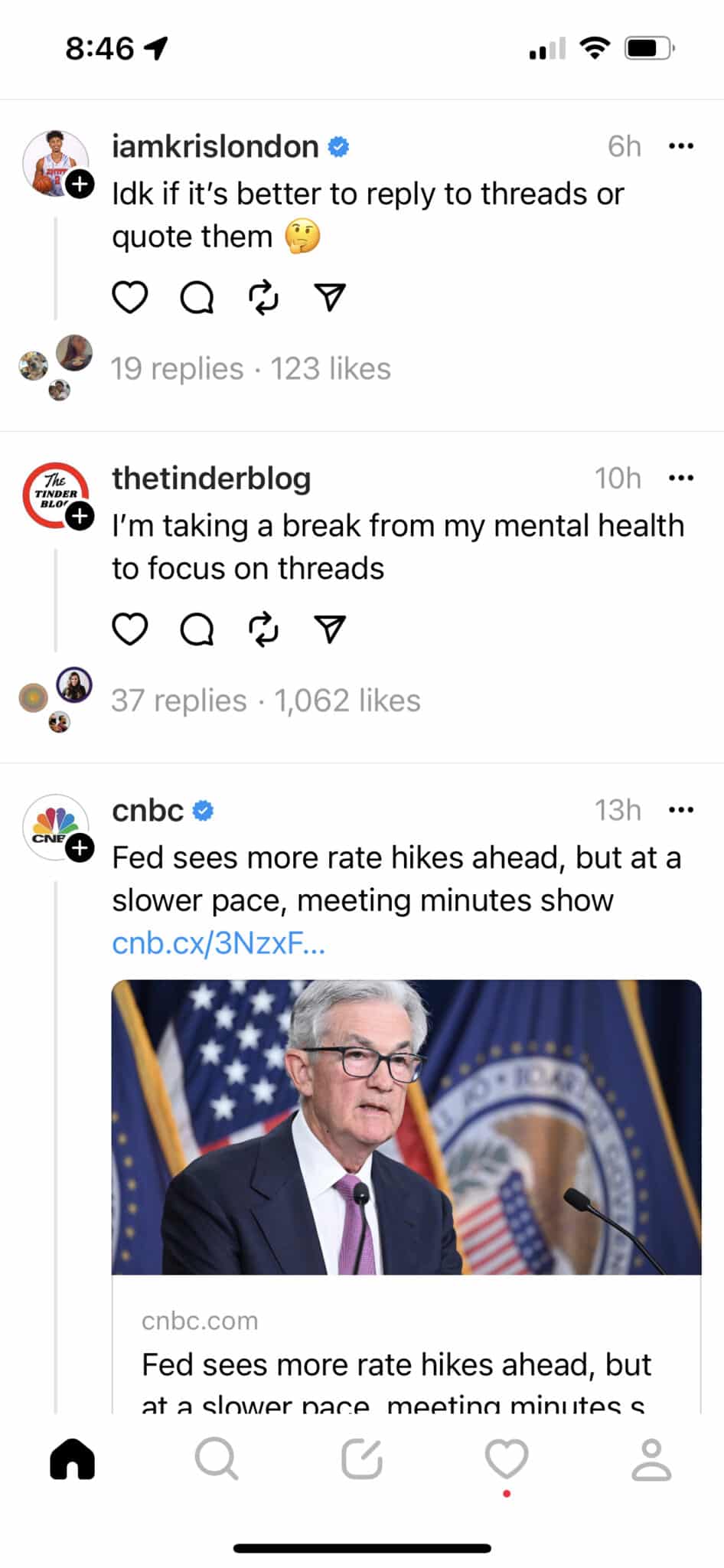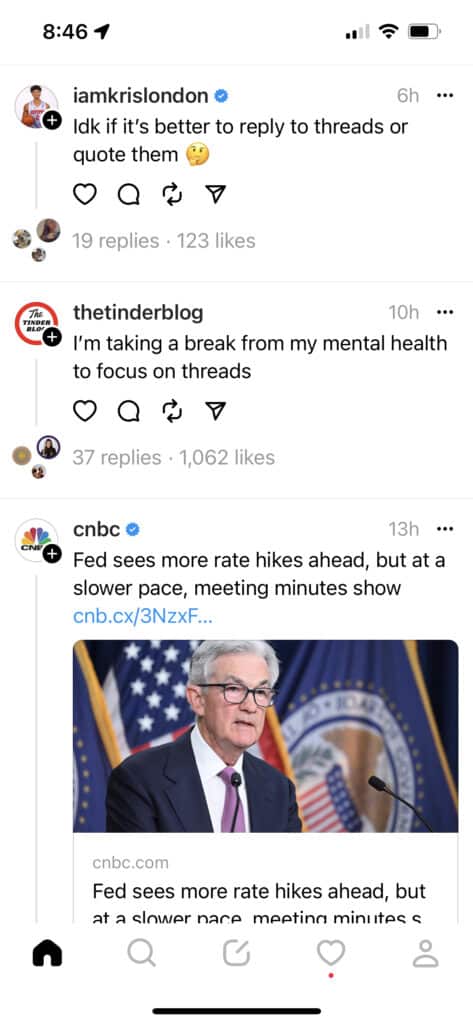 What is Threads?
As mentioned earlier, Threads is a microblogging platform that operates within the Instagram ecosystem. It functions similarly to Facebook, but with a character limit for each post. Users can engage with posts on Threads by liking, replying, reposting, or quoting. Reposting is akin to sharing on Facebook, while quoting allows users to add their own commentary to reposted content.
Currently, Threads allows users to post content, view posts on their home tab, search for other users or "Threaders," view activity, and access their profile. The profile section displays the user's username, bio, link, followers, threads, and replies. Additionally, there is a convenient link to the Threader's Instagram account.
So, should your small business join Threads?
Should Your Small Business Join Threads?
When considering joining any social media platform as a business, the primary goal is to engage with existing followers and attract new ones. Ultimately, the aim is to build a community of loyal customers and drive more business. Therefore, the crucial question is whether Threads can help achieve these objectives. The answer is yes but with some caveats.
Consider The Demographic
Threads has the potential to foster a community and enable businesses to find new users who may be interested in their products or services. However, it is important to assess whether your target demographic aligns with the user base on this platform.
While there are no available analytics on Threads users at the moment, it is reasonable to assume that the demographic will consist of younger individuals, early adopters of technology, and Instagram enthusiasts. To determine if your target demographic is likely to be present on Threads, ask yourself if they fit this description.
Consider The Costs
Businesses should also consider the costs of joining a new social media platform. With any new platform, businesses have to maintain their profile, remain active, and keep up with algorithm changes. Hiring a social media agency can help you do this, but again, expect there to be additional costs involved. For a small business, it can be tough and not always worth your time.
On the other hand, if you have a social media manager already it may be easy to task them with another platform to check out and report back to leadership on.
The Final Verdict
So, will you give Threads a try for your business? It is advisable to first test the platform using your personal profile before making a decision. Take some time to familiarize yourself with the app and its features.
Ultimately, there is no harm in exploring Threads for your business, apart from the investment of time and effort required. However, keep in mind that Threads could potentially become a passing trend, fading away after a week or two, given the abundance of existing social media platforms.
Consider your target audience, weigh the potential benefits, and make an informed decision about whether Threads aligns with your small business goals.
Ready to take your social media game to the next level? Schedule a consultation with the Alphas.