Last updated on June 27th, 2023 at 05:37 pm
According to Litmus, email marketing returns $36 for every $1 invested. That's a hefty return on investment! In order to unlock those sweet marketing gains, however, your email list has to be top-notch. While growing your email list can be difficult, it all starts with your email acquisition strategies.
In this post, we have put together the top 8 email acquisition strategies to increase your email list size and ultimately, grow your business.
What Is Email Acquisition?
First, we must understand what email acquisition is. Email acquisition is the process of acquiring emails or subscribers to a mass email list. Having a mass email list is an easy way to stay in touch with your customer base, and upsell products or services.
Businesses build email lists to send company newsletters that include valuable information for the people on their email lists. Mass emailing should not be used to spam subscribers, rather mass emailing is a tool to share valuable content and incentivise your subscribers to take an action. Learn more on how to build your mass email newsletter and also learn email marketing best practices before jumping into mass emailing.
Let's now take a look at the best practices to acquire emails.
Email Acquisition Best Practices
Before implementing these email acquisition strategies, you should be mindful of best practices when obtaining emails.
Do not purchase email lists or emails.
Purchasing email lists can easily cause your emails to go into the spam inbox, increase email bounce rates, and increase unsubscribe rates since those users do not know who you are by the time you send the initial email.
Run questionable emails through Neverbounce.
If you are ever questioning an old email list you have, you should first run that list through a system like neverbounce. Neverbounce will review the list to ensure emails are actually in use. This can lower bounce rates.
Be clear on your messaging.
When acquiring emails, be clear on your messaging and that you will be emailing them soon. Contacts should know they are opting in to a mass email list.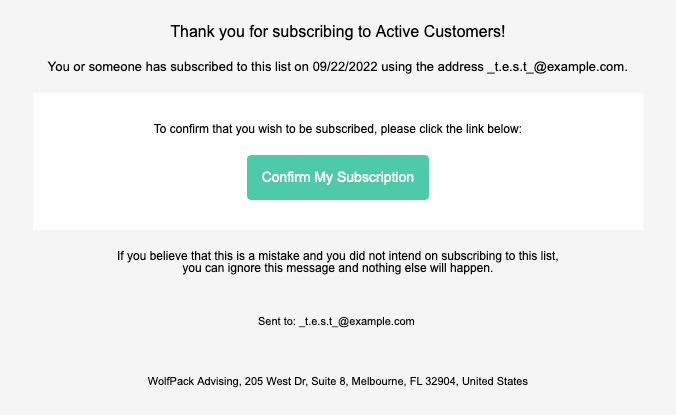 Consider sending an opt-in confirmation email.
Opt-in confirmation emails are emails sent right after someone subscribes to your email list. They require contacts to prove they have access to their email, and that they received your initial email. While they can lower subscriber rates, it helps obtain a higher quality list since users have to confirm their email. Most modern marketing automation systems have this feature.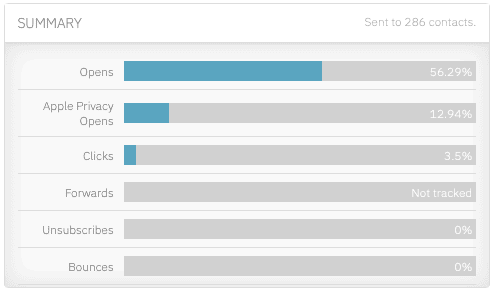 Check Your Email Analytics & Reporting
Reviewing your email report statistics is a critical step you should take after every mass email. These are the most important mass email reports analytics.
Check your open rate. Your open rate should be above 20% on average.
Check your bounce rate. Your bounce rate should be as close to 0% as possible. Review any bounced emails and adjust accordingly.
Check your unsubscribe rate. Your unsubscribe rate should be as close to 0% as possible. Review any unsubscribed emails and adjust accordingly.
Check your click through rate. Your click through rate should be about 4% on average.
Email Acquisition Strategies
Now, let's get into the best email acquisition strategies.
Offer Premium Content
Offering premium content is by far the best strategy. This strategy offers valuable content for the contact in exchange for an email address.
Here is an example of this in action from Neil Patel's site.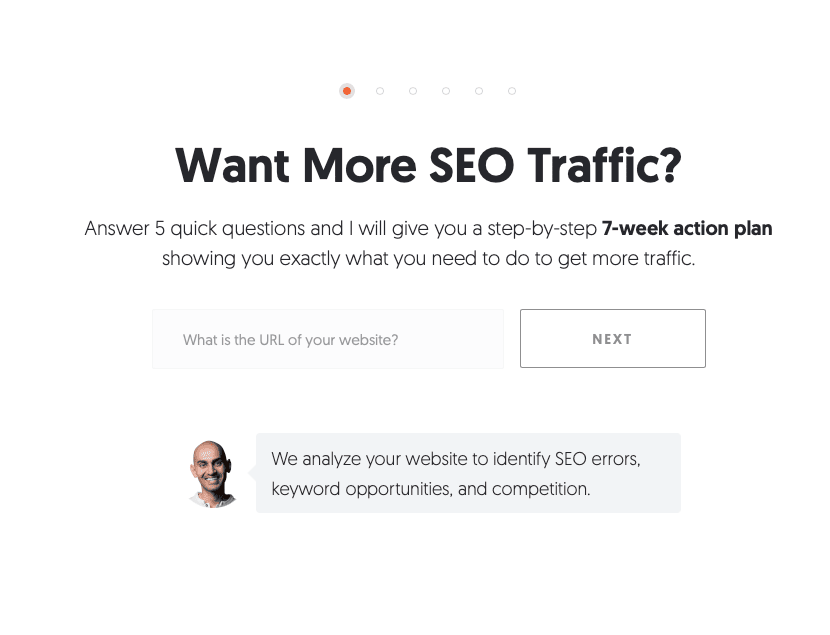 You can offer the premium content in many areas of your website such as at the end of blogs, a resource page, or as a website popup.
Website Popup
Another common strategy that can be coupled with the premium offering strategy is using website popups.
Our marketing automation platform has that feature available. Just simply build your popup and install it on your website.
Here's an example of a website popup from Axium Inspections.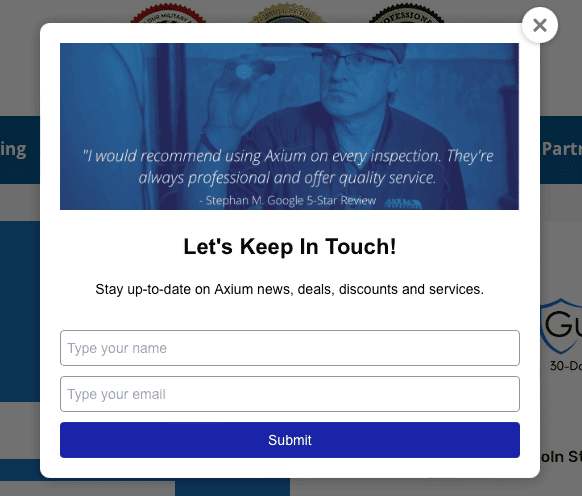 Include Call To Actions
Call to actions to subscribe to your newsletters are another common and high performing email acqusition strategy.
Call to actions can be implemented at the beginning, middle, or end of webpages or blogs.
Check out this call to action below.

The text and buttons do not immediately ask for an email, however, the page after does.
Use Social Media
Your social media should another area where you can market your email list. Here are few places you can incentivise contacts submitting their contact information.
In a Facebook/Instagram story
In a post caption
In a profile link or bio
Use a combination or all three strategies to get the most awareness for your email list. Also, consider posting about your email lists and the benefits of subscribing.
Conduct Webinars or Presentations
An easy strategy to collect email addresses is at the beginning or end of webinars or presentations. For example, in order to sign up to a webinar, a user would have to share their email address.
On the other hand, if you conduct an in person presentation, showing a QR code at the end of your presentation that directs users to subscribe to your email list is an easy way to capture most of the audiences' emails.
Encourage Email Sharing/Forwarding
In your mass emails, including incentives or easy buttons to share your newsletter can dramatically improve your email acqusition strategy.
Modern marketing automation or email marketing software can track email forwards or shares on social media.
In addition, consider adding a button to your email campaigns that links to a newsletter subscription webpage.
Re-Engage Old Subscribers
Second to last, we have re-engaging old subscriber lists. If you have old email lists or contacts that have not opened your emails in awhile, consider sending a 1:1 email to capture their attention again.
1:1 emails can be automatic through marketing automation software, or sent manually through your regular email account.
Get Feedback
The last strategy is collecting subscriber feedback. Your dedicated subscribers should be willing to share what's going well, or what could be better in your mass email content.
Use their feedback to build a better mass email strategy or content base. Ultimately, better mass email content will cause more people to share your messages with others.
Start Earning Revenue From Your Email Marketing
Growing your email list and acquiring contacts does not have to be rocket science. These are the best strategies you can implement now to get more subscribers and earn more revenue from your email marketing.
If you are looking to get started with email marketing, find out if you need marketing automation. WolfPack Advising offers marketing automation software to home service companies.