Last updated on July 25th, 2023 at 02:48 pm
So you are looking to grow your home inspection business. Whether you are first starting out or have been in a business while, these home inspector marketing ideas in 2023 will give you the leading edge over your competition, guaranteed.
This post will not cover business branding. For more information on that, visit our category for branding your business.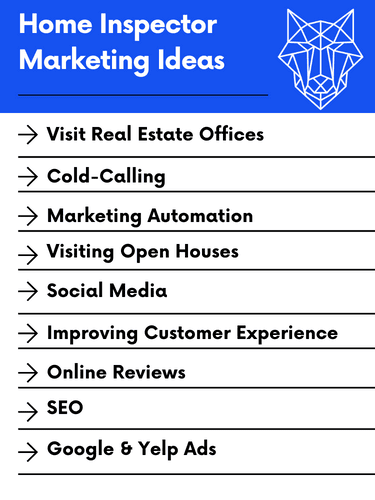 Marketing to Real Estate Agents
This is every company's bread and butter. If you are not directly or indirectly marketing to real estate agents, good luck honestly. For the most part, 9/10 of home inspection companies get 80% of their business from real estate agents. Therefore, you would be doing yourself a disservice if you did not market to them.
Now I know, that some agents can be difficult. They can blame you for killing their deal and then they may never recommend you again. But notice I said, "directly or indirectly marketing to real estate agents". You do not need to directly market to real estate agents to be successful.
Ideas for Direct Marketing to Real Estate Agents
Let's start with the direct marketing ideas first.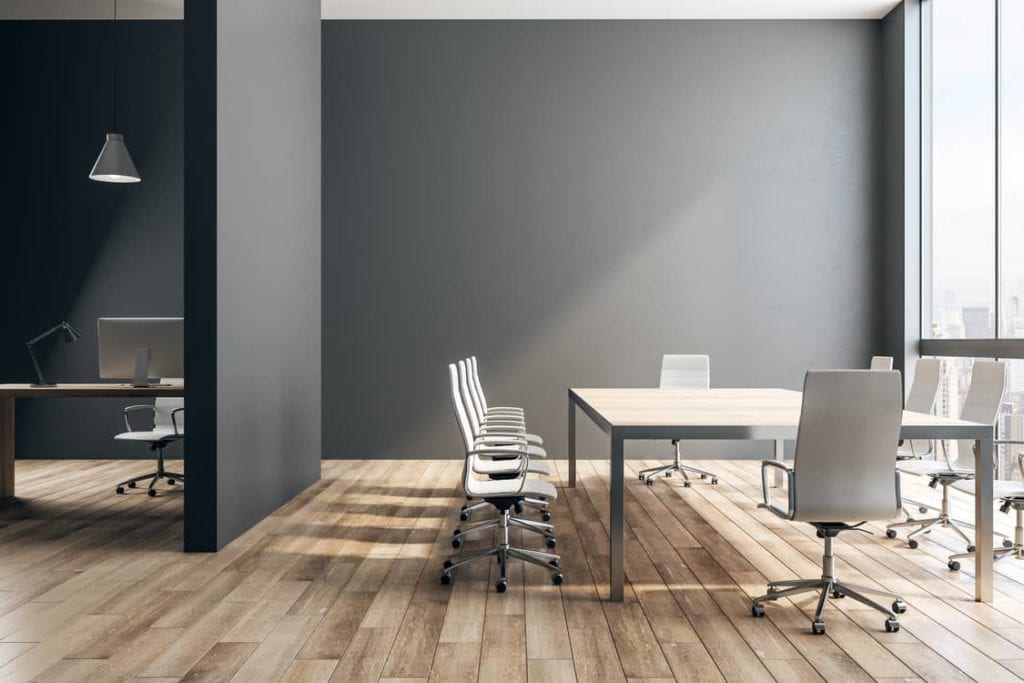 Visiting Real Estate Offices
This is perhaps the most obvious and widely used tactic in the book. But in today's times, especially since COVID-19, you really need to step out of the box.
In case you are unfamiliar, the tactic goes like this: you create a route of offices to visit, then, you walk in, go to the first person at the desk, and straight up say, "Hi, my name is Aaron. I am a home inspector with ABC Company. I was wondering if there were any opportunities to conduct a lunch and learn for your agents or perhaps, other ways I could sponsor your office."
From there, the office admin will typically say one of three things.
Yes, you can conduct a lunch and learn (they typically make it hard for you to get on their schedule by saying you have to email the broker).
Well, you can sponsor our office in this way… (you must pay money to provide lunch and learns).
Sorry, we do not provide opportunities for our agents to learn (obviously I am salty about this one).
Next, it is up to you to keep notes of each interaction at each office to get that lunch and learn, or sponsorship. Keep in mind, that it may take several weeks of repeat visits to finally get on their calendar. Even then, your lunch and learn might be a few months out. I have even had office admins schedule me a year out.
From there, kick butt on that lunch and learn or drop the offices that are not moving forward with you after 3-4 visits. Be sure to bring great food (my personal favorite is Chick-Fil-A), plenty of marketing materials for your agents, and collect their business cards for tracking ROI.
You will be lucky to get 10 agents in your class, most of which will be brand new and not doing any business.
In all, you can see why visiting real estate offices is time-consuming, frustrating, and expensive.
While you can hire employees to do it for you, you need to make sure they are actually booking lunch and learns. I'd say they need to schedule at least 1 lunch and learn per week if they are full-time with a 3 month grace period to get the hang of things.
Ways To Stand Out
There are a few ideas to stand out on your office visits if you want to potentially get more presentations. Keep in mind, that it can get expensive.
Bring candy to the office.
Bring office branded supplies for the agents.
Call the office admin first.
Note an agent you recently worked with at the office.
Other creative ideas you can think of.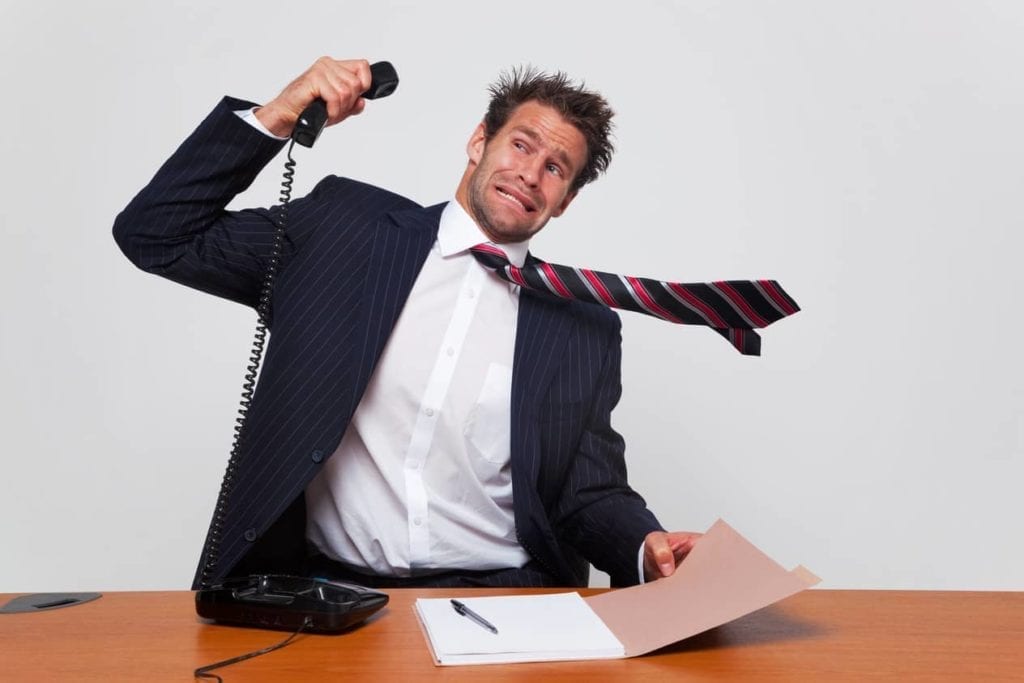 Cold-Calling Agents
If you can power through cold calls to request coffee/lunch, this tactic might be for you.
And trust me, this marketing process is no joke. You will get A LOT of no's, hang-ups, and voicemails. However, if you can get a cell phone list of the top-performing agents in your service area you are much better off.
With this marketing tactic, you are selling yourself to the source of business. Rather than speaking with an office admin and spending a lot of time and money on agents that are not doing business, you could be calling the agents that can give you an inspection every week.
How to Cold Call Agents
Make your call.
Announce who you are and ask if they have a moment to talk.
Spend 10 seconds (max) to explain what makes you the best (explain how it is valuable to them) and say you would like to take them to lunch to talk about how you can make their job easier.
If nobody answers, leave a voicemail.
Be sure to follow up at least twice in an email and SMS if nobody answers or after the phone call.
If you are undertaking this, good luck. If you are hiring someone, make sure your staff is well-motivated, placing calls, and meeting with agents each week after a 1 month grace period. But again, the process is grueling and overused.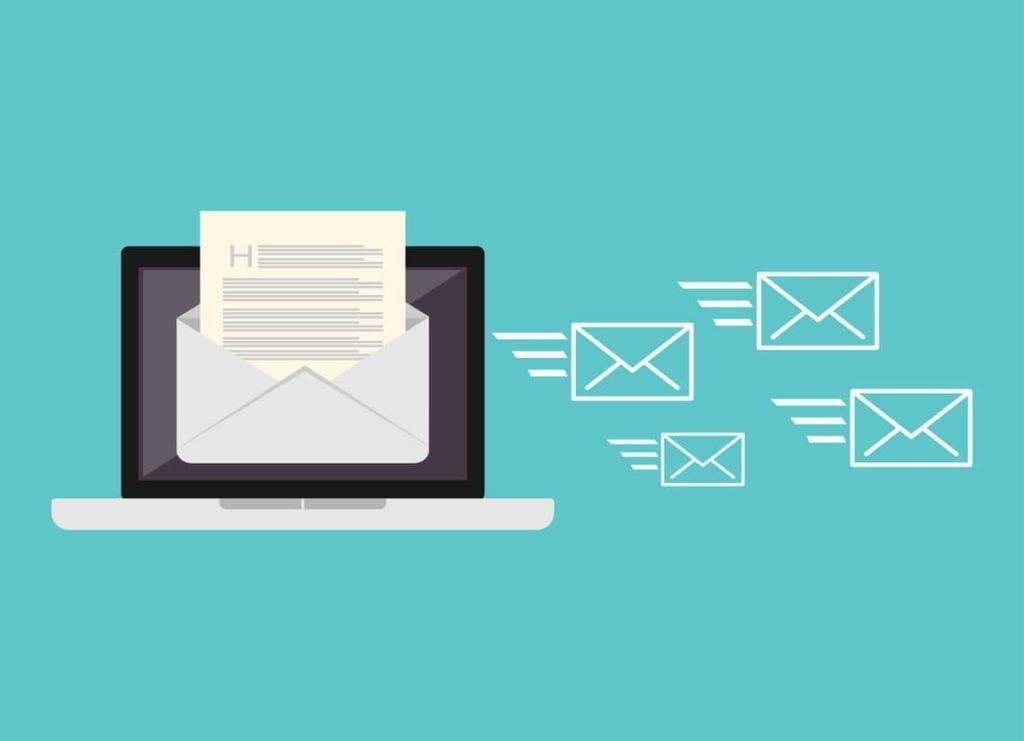 Marketing Automation: Email, SMS, Postcards
Although it is widely used, there are many ways to incorporate marketing automation in your home inspection business. The ways you can use emails, SMS, and postcards are almost unlimited, but here are a few of the best ideas from our marketing automation platform.
Send Follow Up Emails to Your Clients and Agents
You should be sending emails before, during, shortly after, and many times way after the home inspection to your clients and agents. Here are a few reasons to do so:
Reminders of the inspection.
Tips for a good inspection.
Requesting a review/feedback.
Sending maintenance information about their home.
Reward agents when they hit inspection milestones with you (5 inspection referrals, 10 inspections, etc).
Warranty Inspection Reminder
Annual Maintenance Inspection Reminder
Continuous emails from your blog.
Send Follow Up Emails to Your Listing Agents
You can also use email marketing to interact with your listing agents. Here are a few ways you can reach out to them via email:
Send information about how you can help them.
Send information about pre-listing inspections.
Ask to go to lunch.
Send Emails to your inactive agents
An untapped market is often your inactive agents. Anytime an agent stops using you, you should find out why and do your best to start getting them to use you again.
Use email marketing to ask why inactive agents have not been working with you or simply send them any type of information to "touch" them.
Welcome New Agents
If it is an agent's first time using you, think about sending them a welcome aboard email. This will help not only your customer service but will also help the agent feel included in your company which can help lower agent turnover.
Final Thoughts on marketing automation
There are so many chances to use marketing automation to improve your marketing spending.
We have built a system to automate a lot of your email marketing. It can remind you to place calls to agents who do not open your emails, click links, etc. Or perhaps, it can automate a process to send cookies to your top-performing agents and send a text to that agent saying there are cookies at their office from you. It even tracks the return on investment from every marketing strategy you might encounter.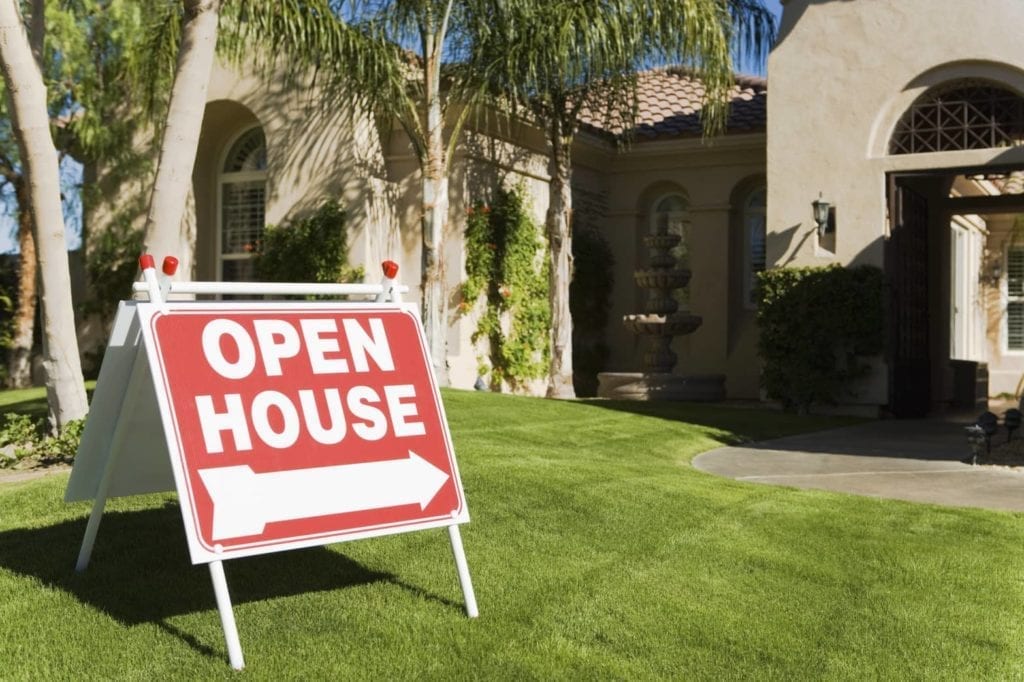 Visiting Open Houses
Visiting open houses for top-performing agents is a great way to meet them and introduce yourself.
Be sure to bring something for the agent and their visitors, whether it is food, branded materials, or little gifts like hand sanitizer.
Your goal should be to build a relationship with the agent when they are not busy. From there, you can request lunch, or just leave business cards with him/her in hopes they use you.
My suggestion would be to ask them for lunch so you can discuss how you can better serve their needs.
Social Media
Social media is a huge opportunity to market to real estate agents, showcase your brand, and build relationships. We recommend posting on Instagram and Facebook a minimum of three times a week. You can also spend time daily interacting with your followers, following them, as well as, finding new agents in your area to follow.
Here are a few post ideas to take advantage of:
Highlight new or long-term agents and tag them in posts
Highlight defects
Highlight properties you have inspected
Create short videos of you working or explaining defects
Our social media management plans handle all of this for you by spying on competitors and providing monthly reports on your social media analytics.
Ideas for Indirect Marketing to Real Estate Agents
These ideas are super simple, very effective, and often overlooked.
Provide Great Inspection Experiences
While this may seem like you are already doing it, let me tell you, there is always room to grow. Here's what it takes to provide a great inspection experience:
Encourage visitation from the agent and client.
Introduce yourself and explain the process as soon as the agent and client show. Even if you are in the middle of inspecting the attic, finish up, then go straight to them. The shorter you keep them waiting, the better.
Conduct a thorough inspection, but do not take more than 2-3 hours. If the home is large, you should have help. Clients and agents should not be waiting that long anyway.
Show and explain each picture you took at the end of the inspection to the agent and client.
Tell them when they will have the report, invite questions, and say you will be there in the future if they need anything.
Hand your card to the agent.
Have an Awesome Office Staff
Your office staff should be friendly, problem-solvers, never lose their cool, and be quick to get people scheduled. Just having someone answer your phone is not enough to make a great impression on your agents and clients.
For example, you can make a huge impact to an agent by moving the schedule around to fit in a quick re-inspection the next day that is needed ASAP so a deal goes through. While this seems annoying, the more value you can provide, the more your business will grow.
If you do not have an office staff yet, get one as soon as you can.
Marketing To Potential Clients
These next marketing ideas mainly target home buyers or home sellers, however, they could also be used to target agents indirectly.
Ask for Reviews
If you are already not asking for reviews at the end of your inspection and using a review request software, you NEED to. Our marketing automation for home inspectors does this for you. Reviews are your social proof for people to use your company. Not to mention, they help your Search Engine Optimization (SEO).
Read our blog post on how to get more reviews.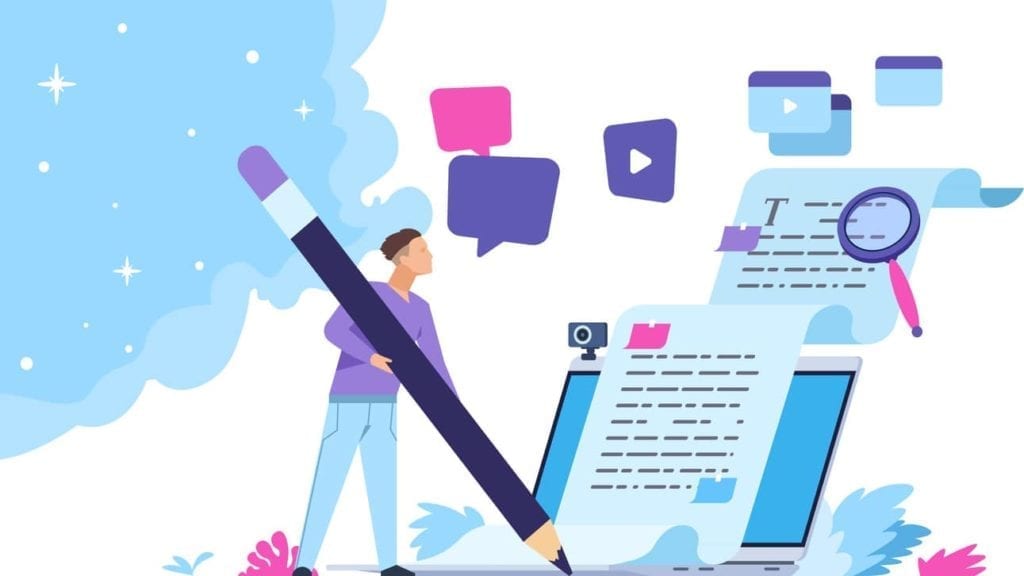 Blogging
This is a long-term strategy, but super effective. You can easily gain an online following online by blogging just like Waypoint Property Inspection or Honor Services.
Not to mention, your blogging can be an easy touchpoint for your agents and past clients. If you automate your emails, you can easily send your new blogs to your agents as a resource for them, or material for them to send to their clients. This will definitely help you get on an agent's referral list.
Keep in mind, that blogging will take practice and time. Our team of content writers can easily help you blog and scale your online strategy.
Search Engine Optimization
This is another long-term strategy that can be coupled with blogging. While it can be expensive, it again is super worth the time and money.
In previous marketing tactics, you spend a dollar to get a dollar in a few months. In SEO, you spend 5 dollars and get 10 dollars back over the course of 3 years. So, while it can be expensive (depending on what a company is doing for you), over the long term the return is rewarding. Just be sure the company you choose to work with is reputable. There are many SEO scams that help climb ranks quickly, then fall shortly after, compared to just doing it right.
If you are not familiar with SEO, it is about optimizing your online presence. There are so many ways to help increase your visibility online that one little paragraph inside a blog is not enough to do it justice. We will write a more in-depth blog in the near future.
Google Local Service Ads or Google Ads
Google Ads is a great marketing tool but should be used carefully. I find many home inspectors use Google Ads on their own and are not sure of how to set it up.
This can be a huge problem. Google makes it easy to show you impressions, clicks, ad spend, etc, however, they do not make it easy to achieve a great ROI.
For example, Google will suggest you optimize your ad spend for clicks. While this seems like a good idea at first, it really is not. Google makes money when more people click on your ad. So, what does Google do? Offer more ways for people to click on your ad! Google will suggest site links or location links. While these seem great, I can guarantee you, that someone looking to schedule an inspection does not need to click on your Google Map location or a site link to your home page.
Instead, you should build customized landing pages for people to either call or send in a lead form. This is the best way for your clicks to actually convert to a lead. Furthermore, learn how to track your return from ad spend (ROAS) with our tips and tricks.
Another option is to use Google Local Service Ads (LSAs). Find out more or learn which advertising platform is better.
Yelp Ads
While there are diverse opinions about Yelp Ads, personally, I like them. Here are my best tips to get the most from Yelp Ads.
Have many professional pictures.
Have the most or close to the most reviews/the best rating in your area.
Fill out all of the information accurately and thoroughly.
Be quick at responding to messages.
Do not be afraid to chat with their support staff.
Side Note: When I have spoken with their support staff they were super helpful. The guy I spoke with recently actually told me to cancel a portion of my ad spend to then get a 3 months free offering which saved $120/month.
My Response to the Yelp Hate
While Yelp salespeople can be very annoying, their products for home buyers and agents are effective. Also, I have never had a time that they intentionally showed the bad reviews first because I was not spending money, nor did they hide bad reviews when I started paying them money. However, this is not to say it could not happen I guess. I will say, their algorithm that blocks reviews that have been "asked for" is VERY good so do not expect to just get a bunch of reviews quickly.
Here is what a good Yelp profile looks like.
Wrapping Up
Home Inspector Marketing is a huge topic. While some tactics may work for others, be sure to do your own research and practice before jumping aboard a bandwagon.
In recent times, my best recommendation is to select a few diverse marketing tactics and stick with them. Doing so will help you focus on those ideas so you can get them to work while at the same time ensuring you do not put all your eggs in one basket, so to speak.
If your company is using a marketing process not mentioned above and is seeing great results, we would love to hear from you and possibly shout you out in a post. View our home inspector marketing services.
If you have additional comments or questions, be sure to leave them below.