Last updated on June 28th, 2022 at 06:47 pm
The world wide web has made it possible for many people to look for businesses and shop online. You want customers to find your company and this happens with Google Ads. How can Google Ads help you advance your business goals? By driving internet traffic towards your products and services. They will also drive your in-app, in-person, and over-the-phone sales so that you can build awareness about your brand.
By using different types of Google Ads, you can show potential customers what you offer and how you offer it. Customizing the Google Ads to fit your business goals is another effective way to drive traffic to your products and brand. Let's take a look.
Why Google Ads
Google Ads is a largely successful tool that drives traffic to your web content, markets your products, and drives your sales to the consumer. Additionally, it has been proven to be one of the most effective ways to increasing your sales. Google Ads also provides a higher return on your investment (ROI) than any other option. Lastly, simply put, Google ads is an advertising platform that drives traffic to your web content.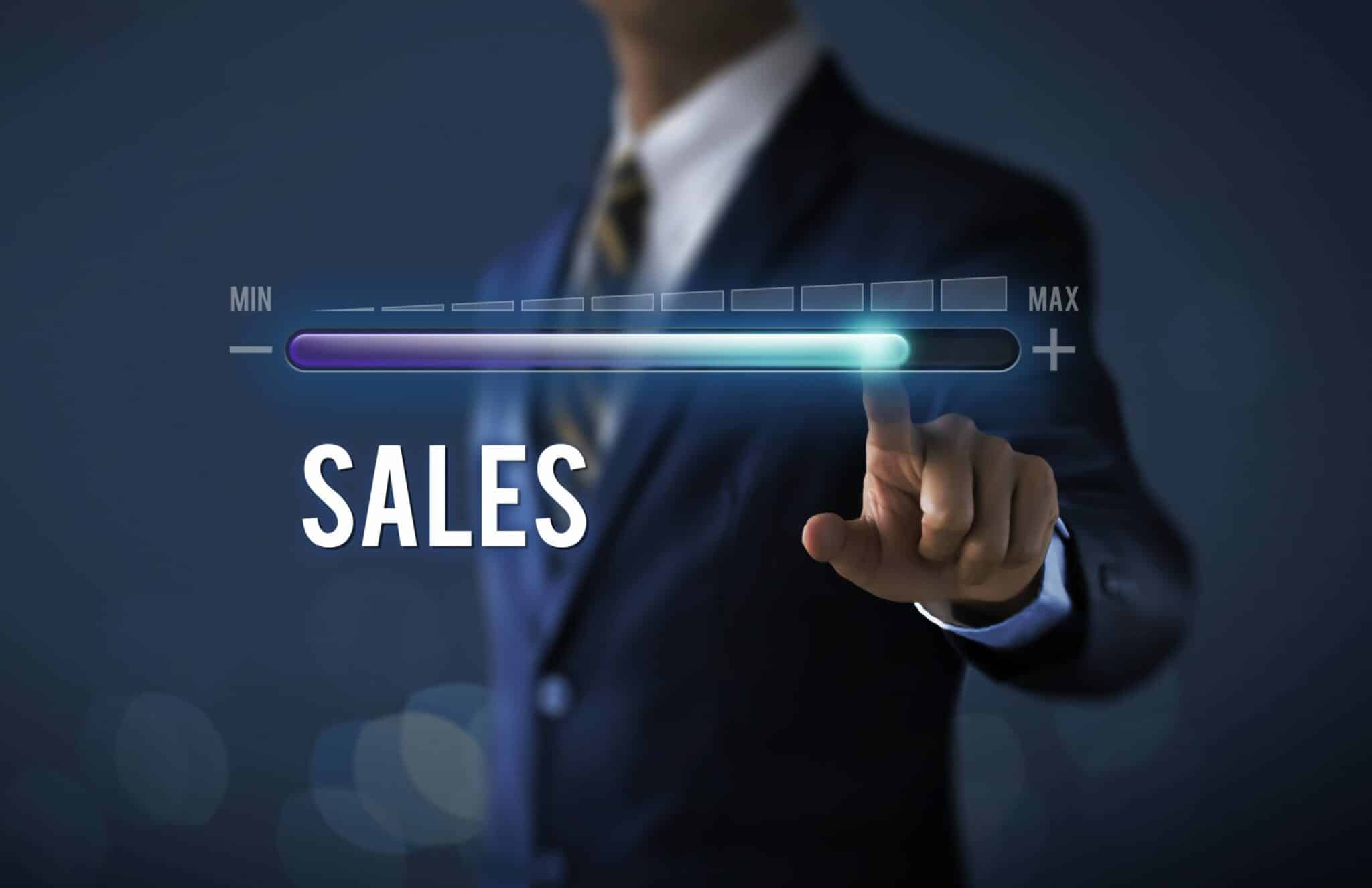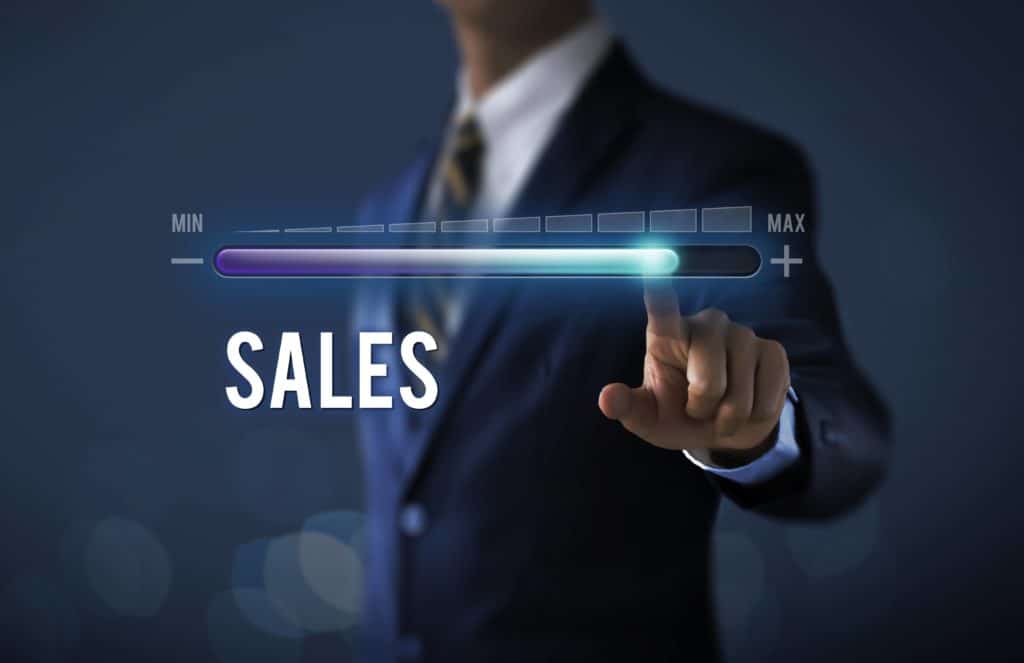 The Benefits of Google Ads
Many of you may not be aware of how Google Ads can help advance your business goals. Here is a list with a quick explanation of the benefits that Google Ads provides you.
Maximizes your exposure and building your brand awareness
Gets people to see how great your products and services are
Improves online results and increases traffic to your websites
Increases interactions with your business apps
Drives your greater in-person sales
Grows your phone sales
Influences your specific audience
Increases your qualified leads
Boosts your rate of conversion of those leads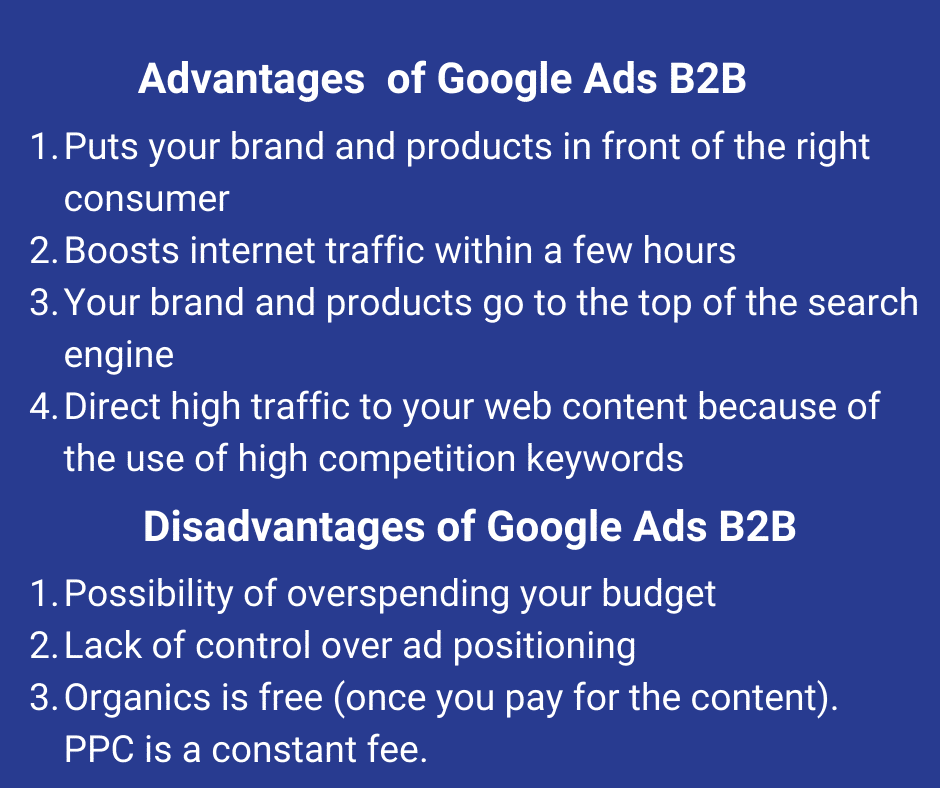 Advantages of Google Ads for B2C (Business to Consumers)
There are many advantages to using Google Ads for bringing your business to the consumer. It is a huge advantage when you can be the first website or web content identified by the consumer. These advantages consist of the following:
Specifically targeted leads
Increases your conversion rate of those leads
Allows you to create specific campaigns
Attracts high-quality traffic sources
Allows you to understand customer habits and the customer journey
Disadvantages of Google Ads for B2C (Business to Consumers)
Many people suggest that consumers prefer organic results versus any paid advertisements. With that being said, let's look at the top three disadvantages of using Google Ads.
Your competition to have high-valued keywords is very high. Although your options for customization are high, the same is available for other brands. So, competing over the same keywords can pose an issue for maximizing your return on investment.
It can take a lot of time to learn how to maximize your Google Ads. Investing time and energy into your ads and understanding how to track which high profile words are effective can be an issue for the marketing manager or business itself. Typically, learning Google Analytics can be an issue for some businesses.
Mistakes can be made when a business determines which high-profile words fit their business brand or products. Your budget can be affected greatly by mistakes in your ad placements. So, understanding the analytics and adjusting which words are helping or not helping is vital to maximizing your successes.
Lastly, focusing on your analytics to ensure the target audience is identified is key. Seeing your conversion rates go up rather than down is the most important piece to turning a disadvantage into an advantage.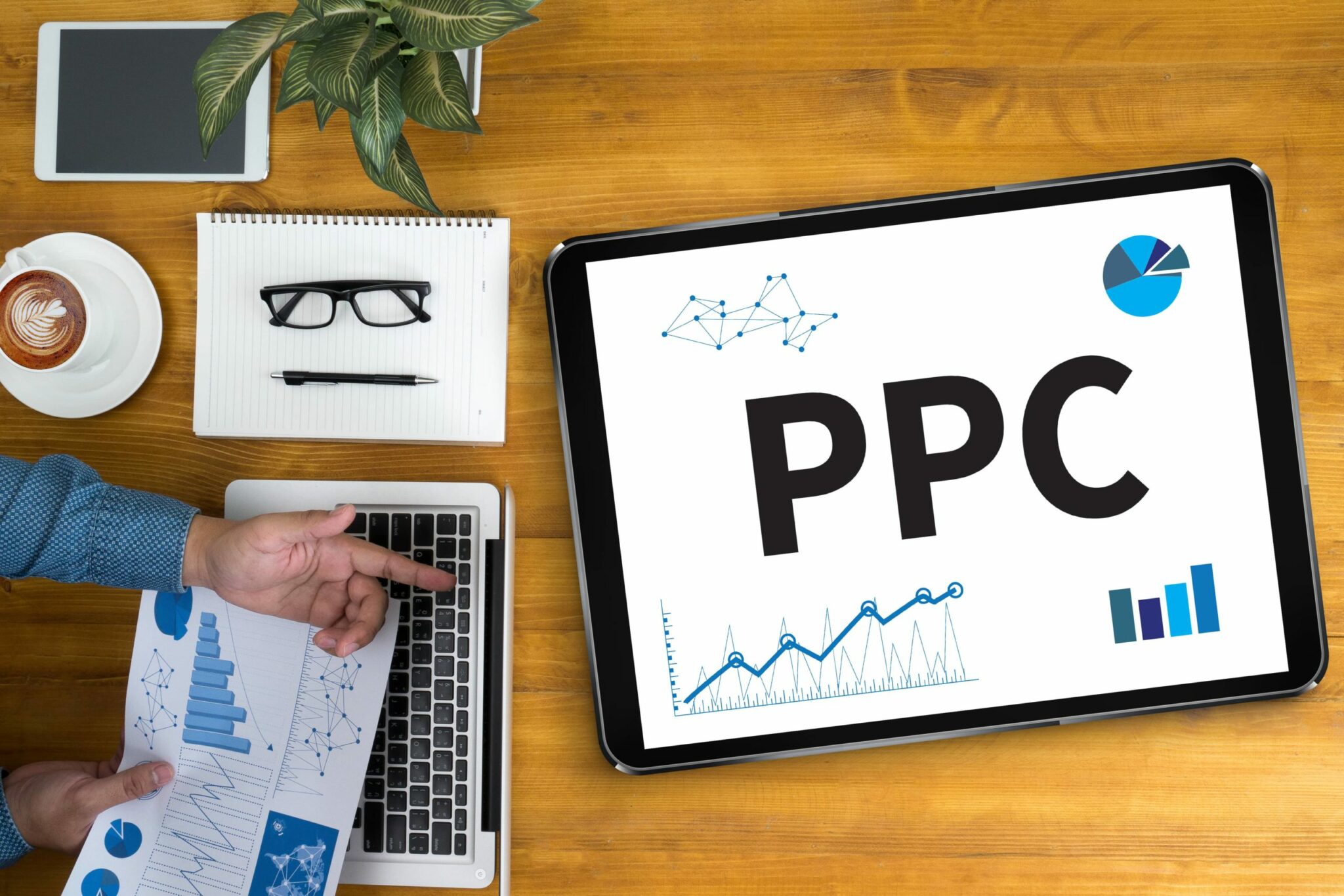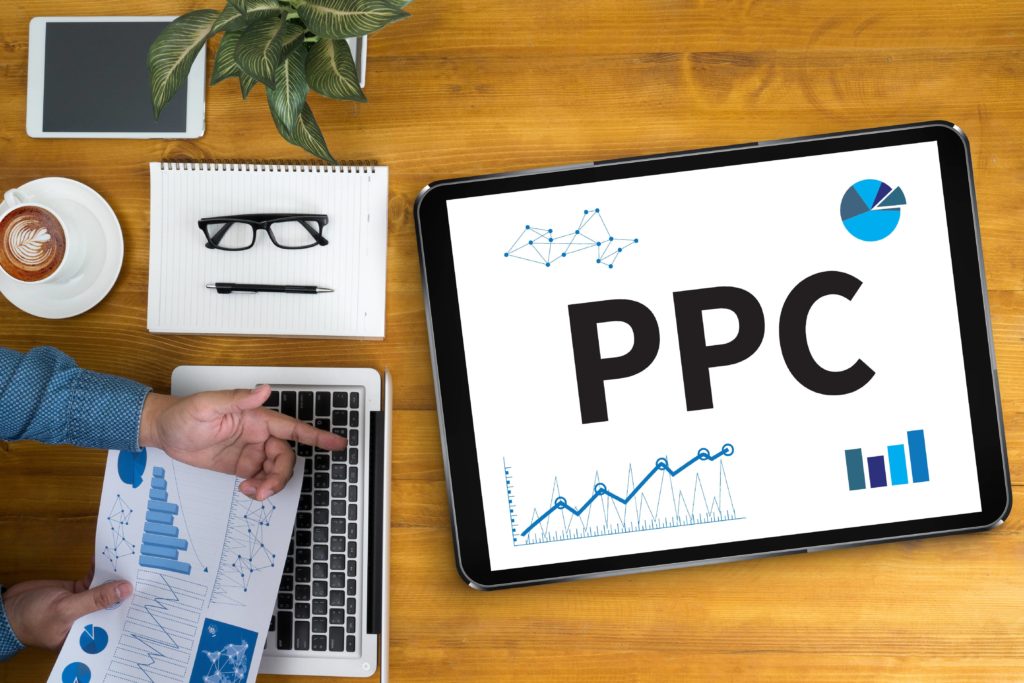 Pay Per Click Advertising
Google Ads is also part of the marketing strategy of Pay Per Click. The best SEO Companies know what works and does not work so make sure you choose a company that knows their stuff! Pay Per Click is a great type of marketing and the results are faster than other types of SEO.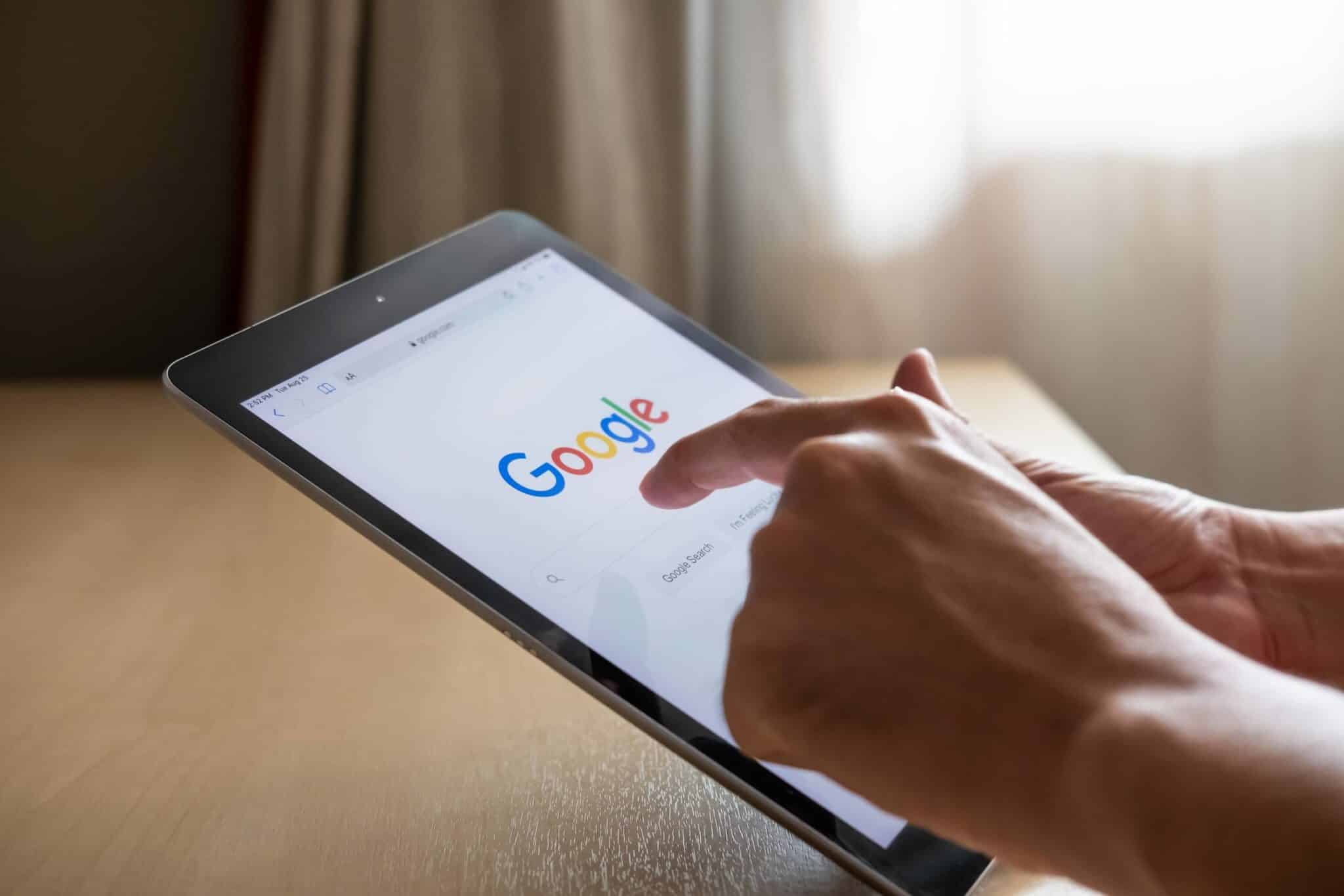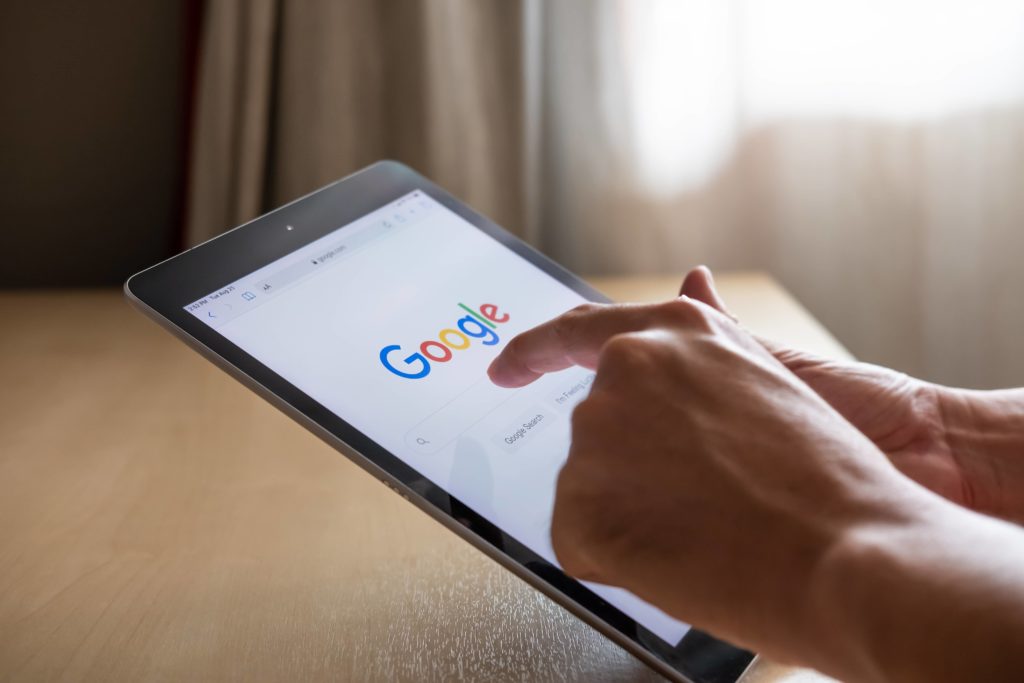 Is Google Ads for Everyone
Google ads is not perfect for everyone or their business model. You need to know if it is right for your business. Google ads can assist any and every business that has been created. The businesses that have a negative experience with Google Ads are not doing their part to maintain the keywords or track what is not working. Typically, a failed Google Ads experience is more about the business not doing its part and neglecting to follow up on what is working and what is not working. This is why you don't want to handle this yourself and instead, trust an SEO company to do it for you.
More people use the Google search engine than any other search engine in the world. Every business can reach every targeted audience, whether it is a narrow one or a broad one. In fact, over 50% of small businesses reported they increased the number of interactions online with clients. Lastly, during the pandemic, Google Ads helped small businesses increase their sales by $426 billion dollars.
Conclusion
Seventy-six percent of all small businesses take care of their own digital marketing but not with the best results. It pays to invest in a company to help your business visibility and marketing because they know the right tools. Let Wolfpack Advising get you on your way to making your business more visible and growing the incoming income.