In today's digital age, having a strong online presence is crucial for small business owners and marketing managers. And when it comes to improving your visibility in local search results, investing in local SEO (Search Engine Optimization) is essential. But before diving into the world of local SEO, one question that often comes up is: how much does it cost?
In this blog post, we'll explore the factors that influence the cost of local SEO and provide you with some insights to help you make an informed decision.
How Much Local SEO Costs (Examples)
We asked top-rated marketing agencies how much Local SEO costs, and we compared that against our own Local SEO pricing and Local SEO software that claims to do the same thing. Keep in mind, with marketing agencies you are getting supposed experts in their field so they can help you navigate your business through your Local SEO journey. With Local SEO software, you still have to do the work and you do not have an expert to help you.
Here's what we found…
Agency 1
This marketing agency is a top-rated multi-channel agency. They have a great reputation but are known to be more expensive. Their starting costs for Local SEO are $400/month per location.
However, their scope of work includes page optimizations, review management, citation management, and reporting.
Agency 2
Agency 2 is a lesser-known agency, but just bills per hour at $150/hour. They also use Local SEO software that they resell to you for $50/month. Your total estimate from this agency is $250/month.
Their scope of work does not include review management. It does include citation management and page optimizations.
Local SEO Software 1
This Local SEO software specializes in citation management only. It will post your business information to 60+ website directories and that is it for $14/month. While it can help with review management, it does not auto-reply for you so you still have to have someone reply to reviews.
Software: Moz Local
Local SEO Software 2
The last one is another Local SEO software. However, instead of a monthly cost instead, it charges an upfront fee to list your business on 60+ website directories. The estimated cost is $150.
The pro of this, is you do not have a monthly charge. The con of using a service like this is you do not get to update your business information for free, you would have to do another one-time update which would cost another $150.
Software: BrightLocal
WolfPack Advising (Us)
At WolfPack Advising, our Local SEO services start at $79/month and cost $39/month per additional location. That would just be for citation management and reporting. Additional Local SEO tasks like page optimizations and review management would be quoted on a case-by-case basis.
---
As you can see from the above examples, Local SEO pricing can vary drastically depending on the scope of work let alone, your specific business size and needs. Let's get into some factors that help shape Local SEO pricing.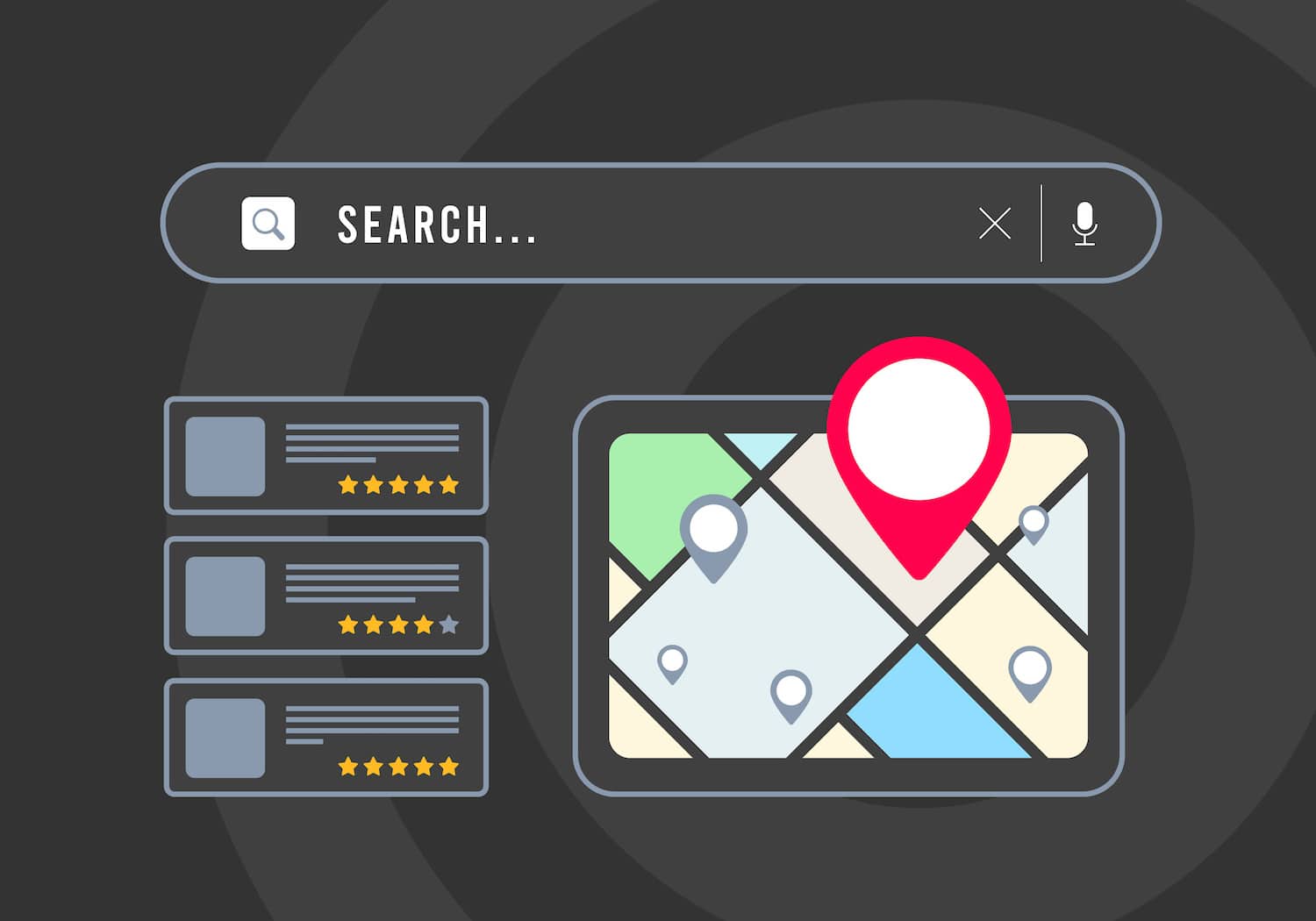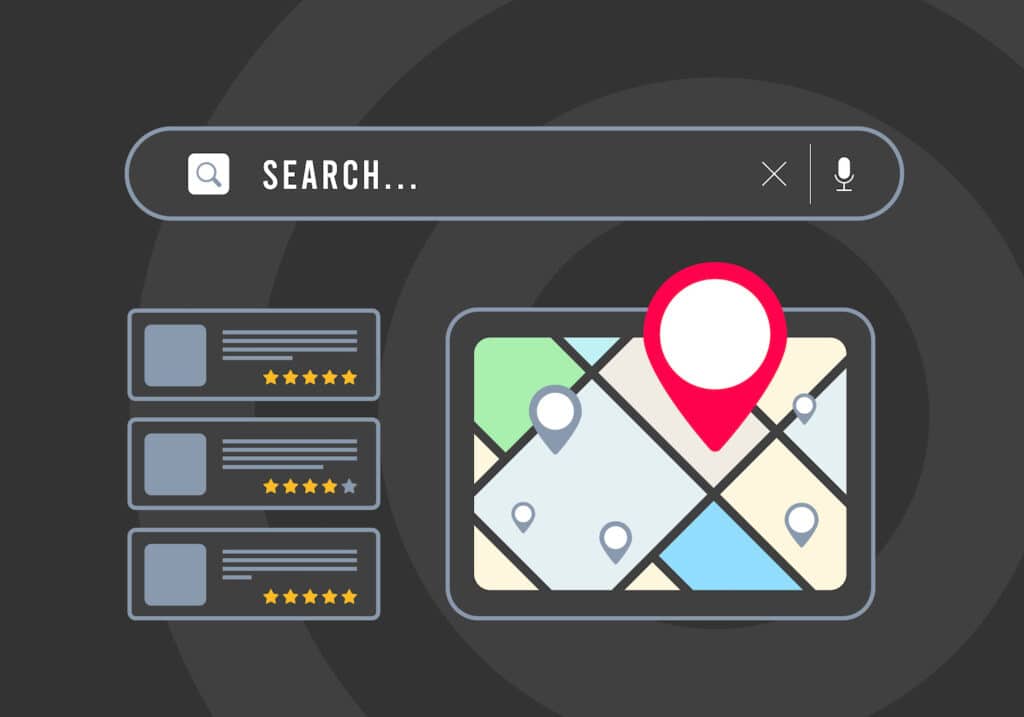 Factors Affecting the Cost of Local SEO
So why do Local SEO costs vary so much? Well, pricing can be impacted by numerous factors like the geographical scope, competition, scope of work, and business goals.
Geographical Scope
The cost of local SEO can vary depending on the geographical area you want to target. If you have a small local business serving a specific neighborhood, the cost might be lower compared to a company targeting multiple cities or regions. Ultimately, targeting many regions takes a lot more work than just targeting a city or one region.
Competition Level
The level of competition in your industry and location can also impact the cost. If you operate in a highly competitive market, where many businesses are vying for the same customers, you may need to invest more in your local SEO efforts to stand out.
This is usually driven by the length of time it takes to see results which can impact the cost over time.
Scope of Services
The range of services included in your local SEO package will affect the overall cost. Some common services offered by SEO agencies include keyword research, website optimization, content creation, link building, and tracking analytics. The more comprehensive the package, the higher the cost.
It is vital to get a full list of the scope of work and compare it against your other proposals of work so you can ensure you are comparing apples to apples. Some agencies might be quoting more hours per month which could be why the costs are higher. When in doubt, ask the agency why their costs are higher than others.
Business Goals & Size
Your specific business goals and objectives will play a role in determining the cost of local SEO. Whether you're aiming for increased website traffic, higher rankings on search engines, or greater brand visibility, these factors will influence the investment required.
Moreover, your company size also plays a role. If you are a larger enterprise business there could be more checks and balances when making Local SEO updates which in turn creates slowdowns or higher costs. Comparatively, a small business may not have any checks and balances so Local SEO updates can easily be completed.
Understanding Pricing Structures
When it comes to pricing models for local SEO services, there are typically three options that affect your total cost.
Monthly Retainer – Most popular
Many SEO agencies charge a monthly retainer fee, which covers ongoing services and support. This model is often suitable for businesses that require continuous SEO efforts and ongoing maintenance to stay competitive.
This is the most popular as Local SEO is often ongoing. Additionally, some months may require more work/support than others.
Project-Based Pricing
For specific projects, such as website optimization or content creation, some agencies offer project-based pricing. This approach allows you to have a fixed cost for a particular task or set of deliverables.
We like this pricing model when there are clear deliverables the company is looking for, such as specific webpage edits/optimizations. However, this is not entirely suitable for ongoing SEO services.
Hourly Rates
In some cases, SEO agencies charge an hourly rate for their services. This model can be beneficial if you only need assistance with specific areas of your local SEO strategy or require consulting on an as-needed basis.
Hourly rates are great when you may not know what needs to be done. However, it is up to the agency to accurately report their hours and give you time estimates before starting work.
What's the Average Cost of Local SEO? (The Bottom Line)
It's important to note that there isn't a one-size-fits-all answer to this question. The cost of local SEO can vary significantly depending on various factors. However, based on industry insights and research, small businesses can expect to invest anywhere from $100 to $450+ per month in local SEO services.
While this might seem like a significant investment, it's crucial to remember that local SEO can have a substantial impact on your business's online visibility and revenue potential. In fact, 4 in 5 customers use Google to find local information.
By ranking higher in search results, attracting more organic traffic, and converting leads into customers, the return on investment (ROI) for local SEO can be well worth it.
Final Thoughts
As a small business owner or marketing manager, it's vital to understand the factors that influence the cost of local SEO. Geographical scope, competition level, scope of services, and business goals all play a role in determining the investment required. While the average cost of local SEO can vary, investing in local SEO is an essential step towards improving your online presence, attracting more customers, and ultimately growing your business.
Now that we've shed some light on the cost of local SEO, you might still have a few lingering questions. Let's address some common queries to provide further clarity.
Frequently Asked Questions
Q: Can I handle local SEO on my own or should I hire an agency?

A: While it's possible to handle some aspects of local SEO yourself, hiring a reputable agency can save you time, ensure high-quality work, and offer expert insights to achieve optimal results.

Q: Is there a guarantee of specific results with local SEO services?

A: It's important to approach local SEO with realistic expectations. Reputable agencies will provide transparency and share their strategies but cannot guarantee specific rankings as search engine algorithms constantly evolve.

Q: How long does it take to see results from local SEO efforts?

A: The timeline for seeing results can vary based on factors such as competition, the current state of your website, and the aggressiveness of the strategy implemented. Typically, significant improvements can be seen within six to twelve months.
Remember, investing in local SEO is a long-term strategy that requires patience and ongoing effort. By partnering with the right professionals and focusing on providing value to your target audience, you'll set your small business up for success in the digital landscape.
Ready to level up your Local SEO game? Get a proposal from WolfPack today!