Blogging is the practice of writing online content. Typically, the goal is to share expert insights and increase online visibility which can be an effective method for an inbound marketing strategy. Many small businesses use content marketing as a part of their overall digital marketing funnel. If you want to get started in blogging, here's a complete guide on how to blog for SEO.
How Does Blogging Help SEO?
Search Engine Optimization is the practice of optimizing web content to appear higher in search engines. The end goal is to increase user traffic to a site and increase conversions or sales for a business. Blogging is a critical piece of your overall SEO strategy because it can help drive consistent users that read your blogs, help new users discover your website, and help increase backlinks to your site.
Consistent users and blog readers occur when people subscribe to your blog or come back to your website to read your next post. So, it helps to have a consistent blogging schedule and make your new blog posts better than the last.
New users find your blogging content through search results on engines like Google or Bing. When you optimize a blog for SEO, it's more likely to be found for key search terms people are searching.
Finally, backlinks are links from other sites to your site. Backlinks help increase user traffic as people follow those links, but also tell search engines that your content is valuable. To illustrate, Google uses bots to crawl the web. When the bots crawl a link, they typically follow the link to the new site to crawl that site as well. The more often your website is crawled, the better off you are. Ultimately, backlinks help your site rank higher in search engines.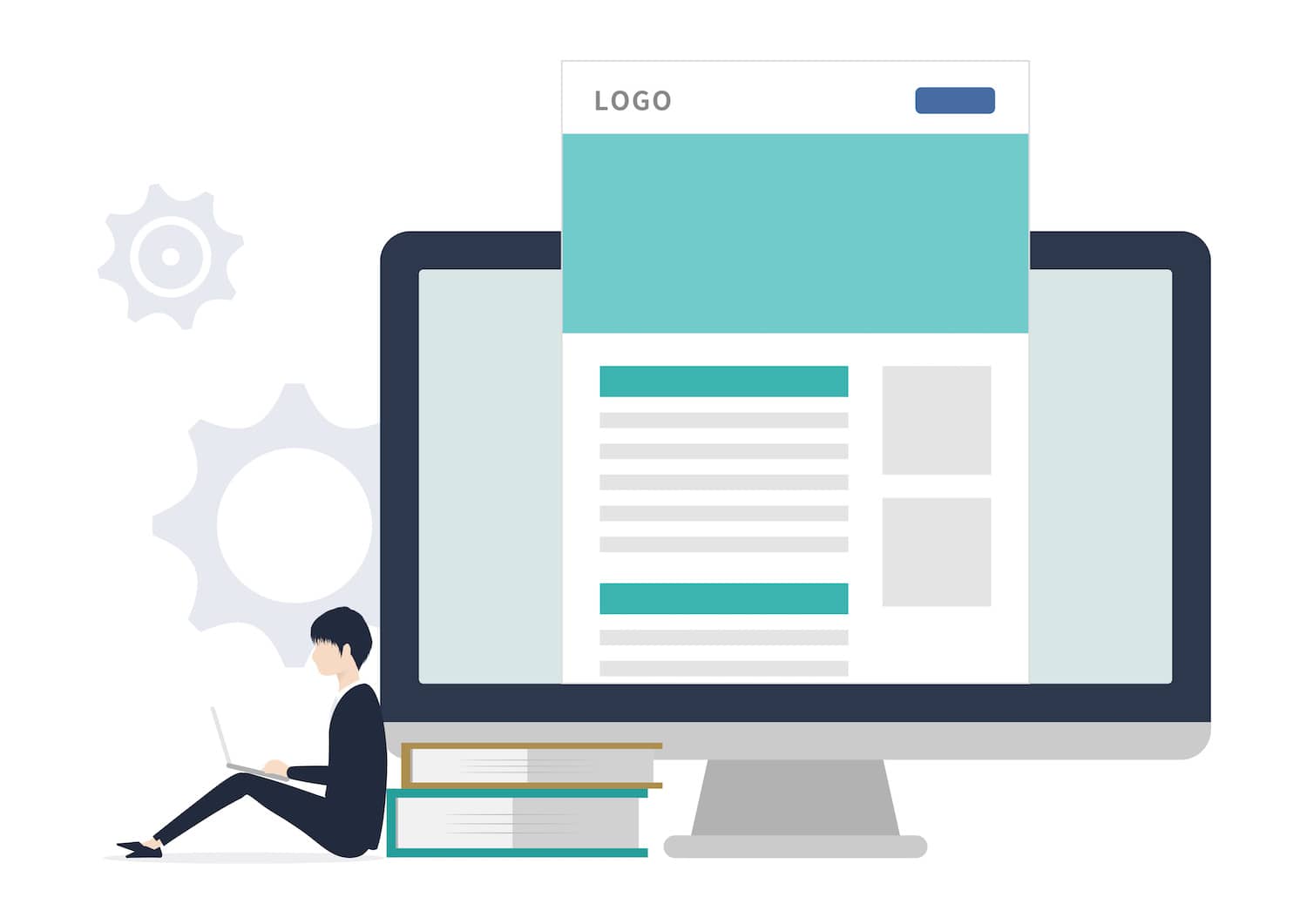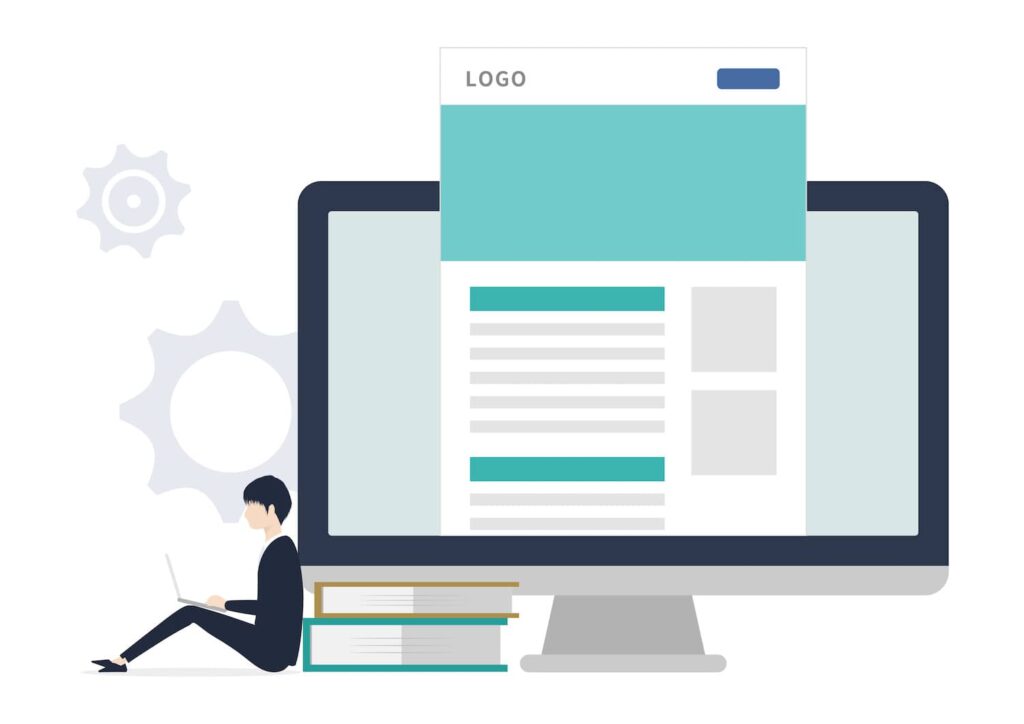 Preparing To Blog For SEO
Before blogging for SEO, you first need a platform and the right tools. According to Kinsta, WordPress is the most popular platform for blogging, as 43% of all websites use WordPress. While you can still blog on sites like Squarespace or Wix, some of the SEO optimizations are going to be limited or different.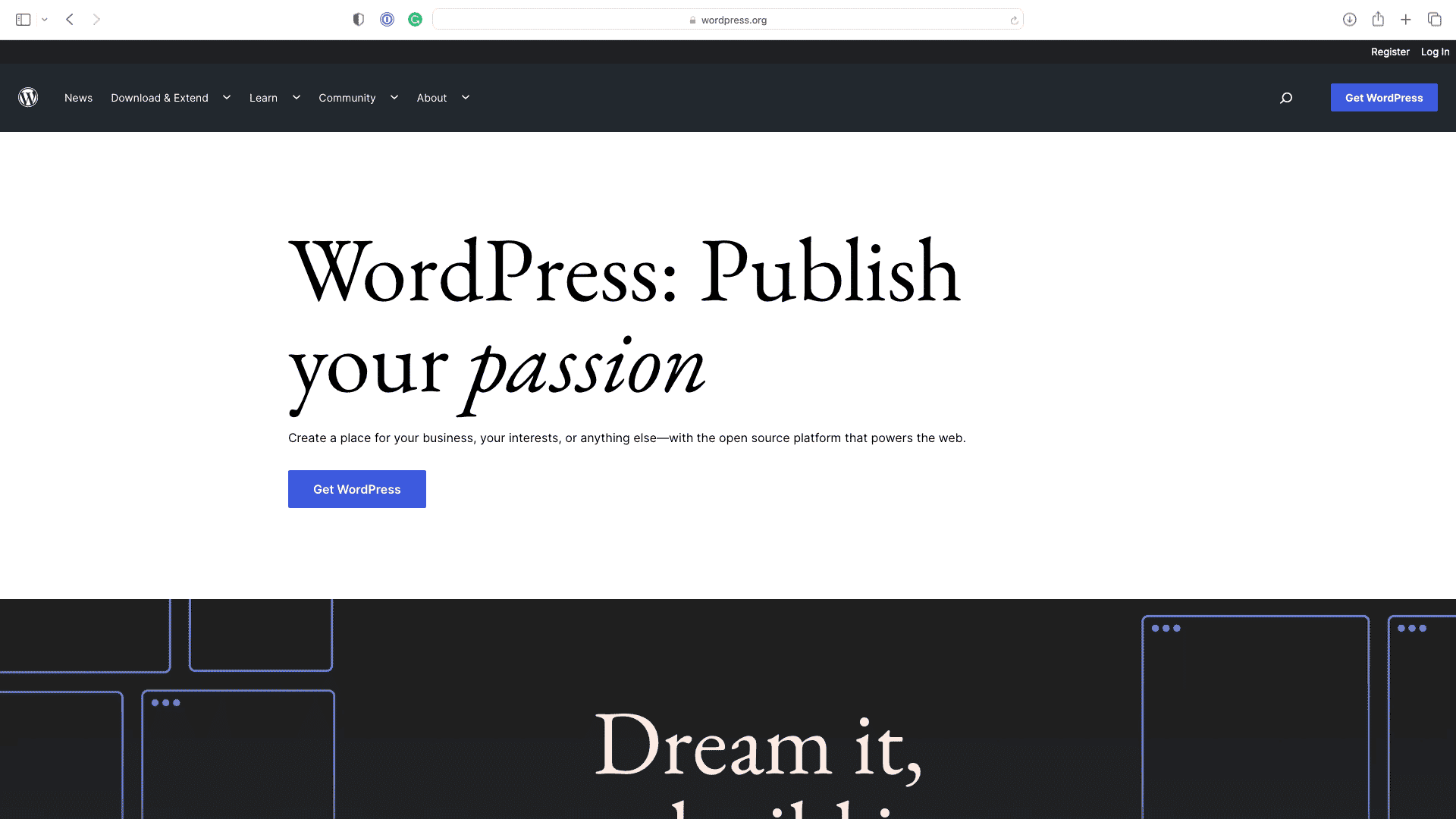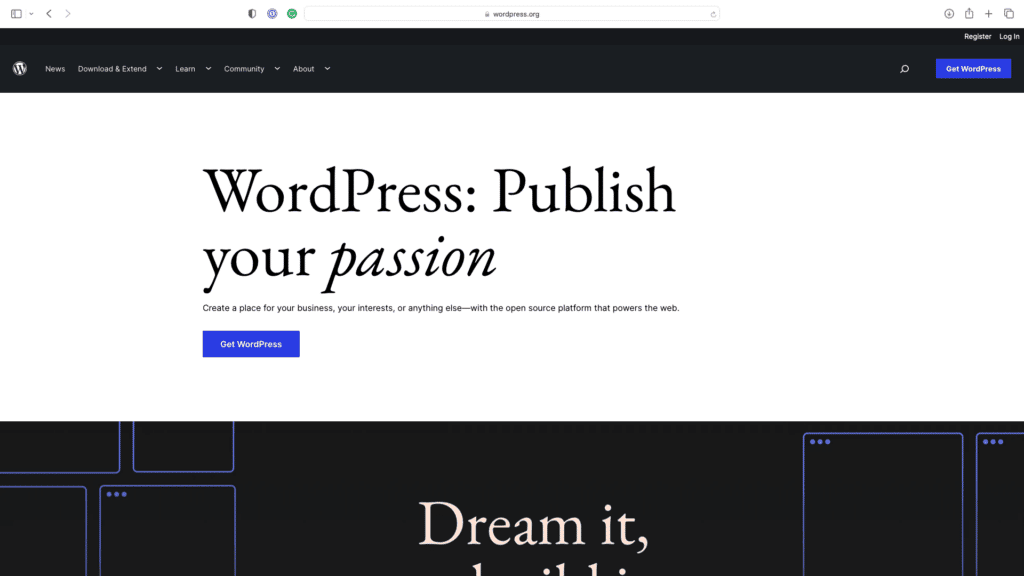 Platform For Blogging
Therefore, you should first set up a blog through WordPress if you do not already have one. If you need a website, check out our web design plans. Or, check out our WordPress website hosting plans.
If you are a WolfPack customer, your website is already set up on WordPress.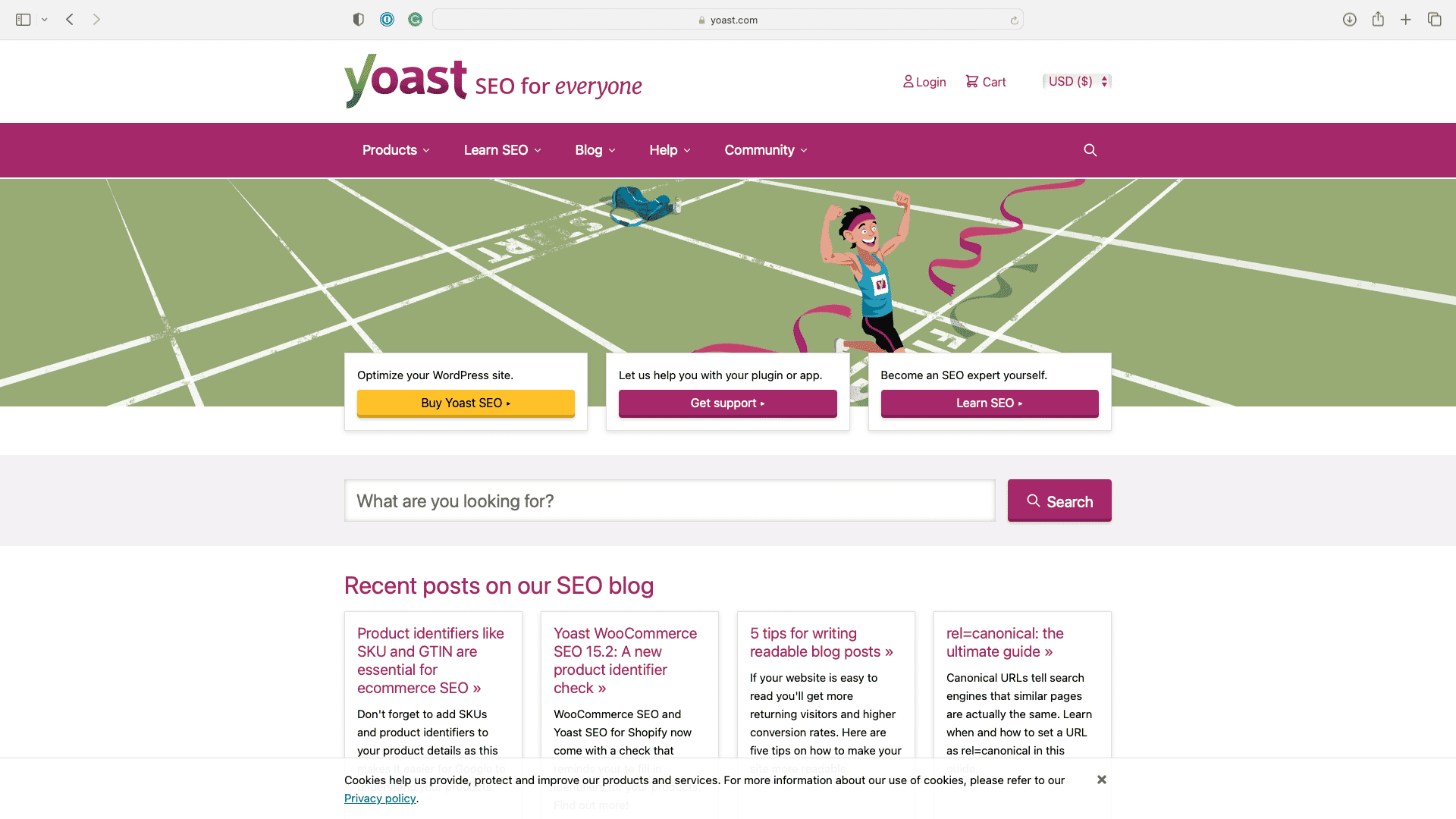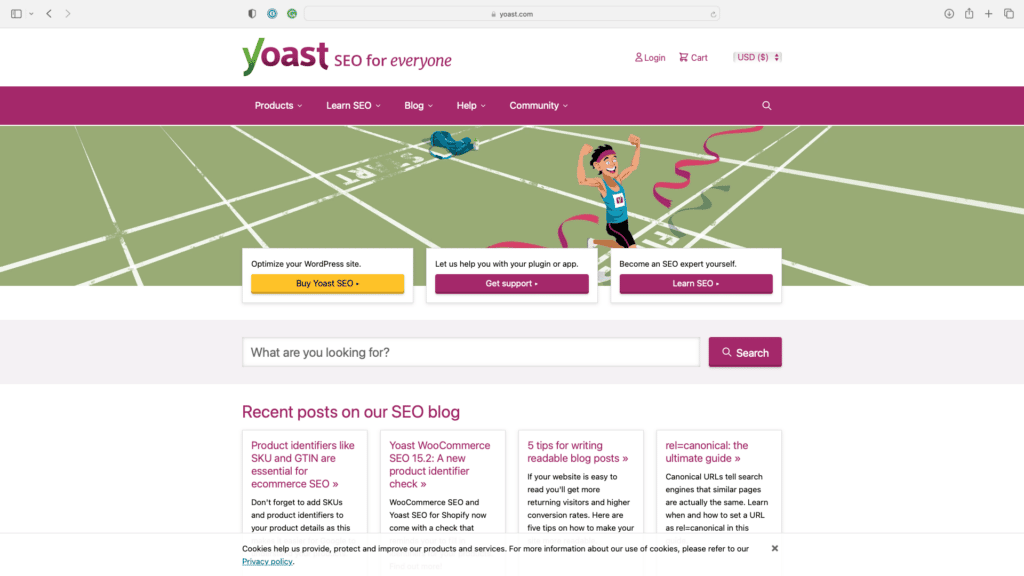 Tools For Blogging
After you have a WordPress website, you should get the right tools. You will need the following:
Yoast SEO is a WordPress Plugin that will need to be downloaded and installed on your website. Here's a quick guide. You do not need the paid version of Yoast SEO as the free version will suffice.
Compressor.io will only be used once you are ready to insert your blogging images. Running your images through a compressor makes your image file sizes smaller so your blogs can load faster.
Finally, if you already have a website built on WordPress you will have a theme since it's required. Most modern themes will be SEO-friendly, but in some cases, you will need a website redesign to replace your theme.
After you have these tools, you are ready to start blogging!
If you are a WolfPack web design customer, you will already have an SEO-friendly theme. If you are on website hosting, just ask our team to help install Yoast SEO on your website.
Choosing A Topic
The first step before writing your blog is choosing the topic. This is where you should spend a lot of your time. A great blog topic should be something that people interested in your products and services would search for. In addition, a great blog topic will be something that is easily rankable for your website.
For example, if you are a home inspector, you might want to blog on "what is a home inspection". While people interested in your services would search for that question, chances are your website will not rank for that key term since most of the websites ranking for that term are large corporations.
Instead, a blog on "what is reverse polarity" or "what is a sewer scope inspection" might be better for a home inspection company since less authoritative websites are writing about those topics.
Finding Topics
To find topics, use frequently asked questions from your customers or Google's autocompleting suggestions like the image below.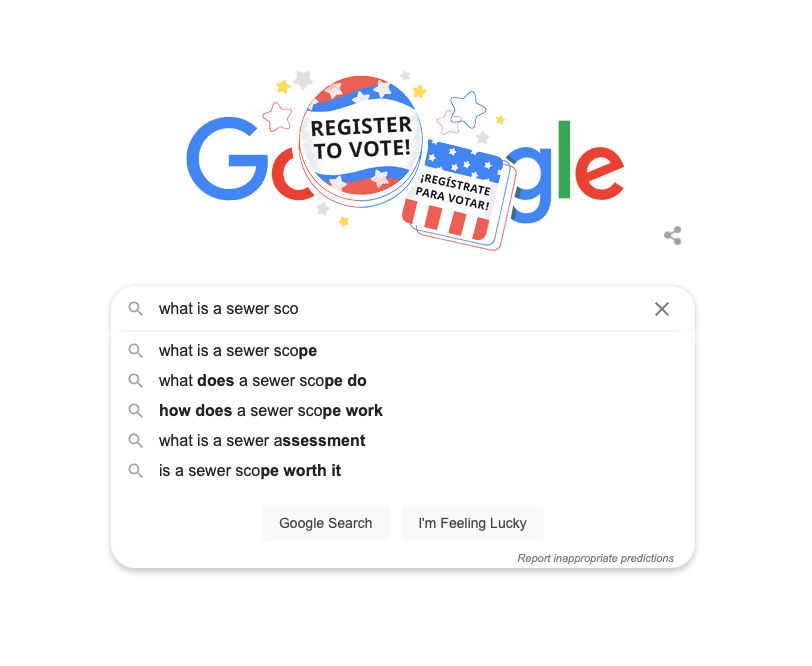 SEO Agencies like WolfPack use SEO software to find keywords at scale. These methods are more effective at finding key terms people are searching for. Consider hiring an SEO agency to do your blogging.
Drafting Your Blog
After you have your key term or key search phrase, you can start drafting your blog. To draft your blog, use the top-ranking blog posts for your key phrase to create an outline of the major points to write about. Ensure your blog post is going a step above the competition by adding your expertise and other points the top-ranking websites missed.
When drafting a blog, I like to write all of the headings and subheadings first. Then, I start filling in my content.
Optimizing Your Blog For SEO
After you have a draft blog post, you can start optimizing your post for SEO. Below are all the points you need to hit to optimize your blog for SEO.
Adding Your Focus Keyphrase To Yoast SEO
The first step is to add your keyphrase to Yoast SEO as shown below.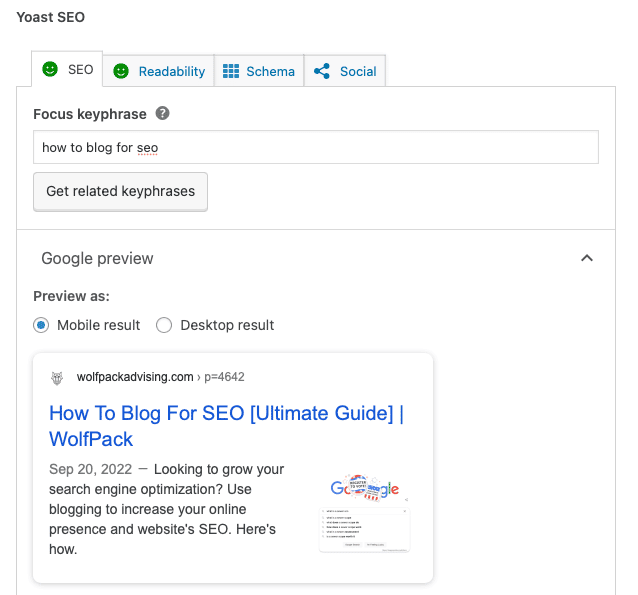 After, Yoast SEO will tell you everything you need to do to optimize your blog for SEO as shown below. In my example, I have three things still left to optimize, but overall my blog is well optimized for SEO since I have the green smiley face next to "SEO Analysis".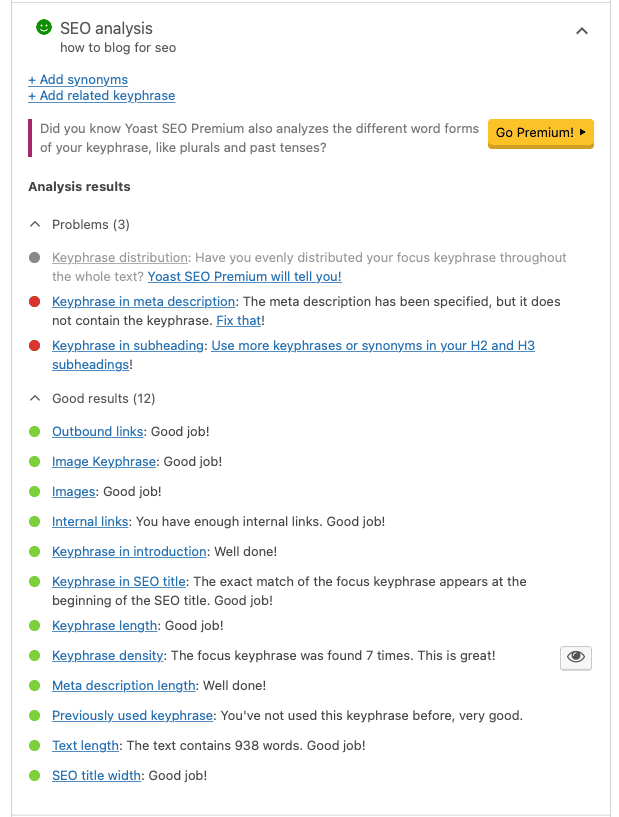 Blog SEO Optimization Checklist
If you ever get lost though, use the checklist below to optimize your blog post.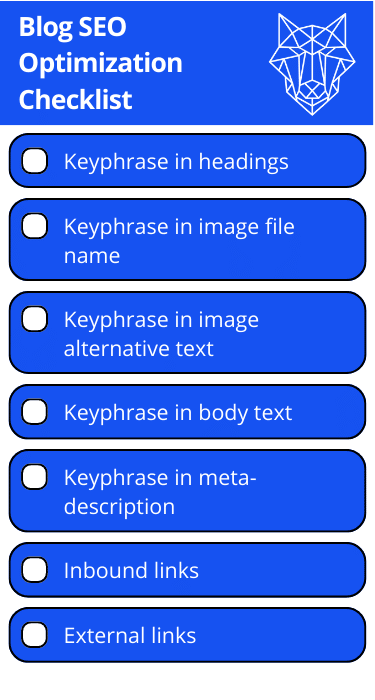 Keyphrase In Headings
Ensure your blog includes headings and subheadings to break up the different points. The key phrase should be in your heading structures like the post name and subheadings.
Keyphrase In Images
Images should be used to help get your point across. At least one image should be named after the key phrase. Moreover, the alternative text in an image should describe the image using the keyphrase.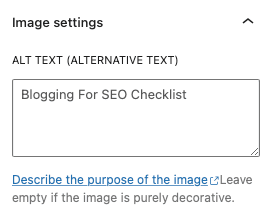 Keyphrase in Text
Just like in headings, your keyphrase should be in regular body text.
Keyphrase in Meta-Description
The meta-description can be edited using Yoast SEO. This is a short summary of your blog that appears in search engines under the page title.
Other Items
There are various other optimization items you should do for your blog, but they are related to your overall SEO strategy. Here's a quick breakdown:
Force HTTPS
Use custom permalinks/URL structures
Use a mobile-friendly theme
Ensure your website loads fast
Compress javascript & CSS
Using an online tool like Google Search Console can help you optimize your website for the points above and more not mentioned here.
Blog Maintenance
After writing blog posts, they should be updated every so often. Consider getting into a routine or schedule to review your older blog posts. Older blog posts should be updated with new images, and context, and you should include links to your newer posts from the older posts.
In some cases, you may decide to trash a blog post altogether. Ultimately, your goal should be to make an online resource for your community that is always up to date and clearly organized.
Increase SEO Through Blogging
77% of people regularly read blog posts online and successful bloggers generally take 4 hours to write a post. Blogging for SEO as a part of your online marketing strategy can dramatically increase brand awareness, and website authority, and help drive more sales to your business.
Blogging for SEO isn't rocket science, but can take some time. Those looking to blog without an SEO agency should expect to be patient. Creating a consistent schedule and following these tips can dramatically improve your performance. However, most blogs do not see traction until after 3 months of consistent posts. If you are inexperienced, consider doubling that time. But, the more you write, the better you will become.
Learn how much you should be writing.
A marketing agency like WolfPack Advising can dramatically increase return on investment through blogging since experts in the field take less time to see an ROI. Moreover, blogging experts know more about what to write about, how to optimize posts, and how to edit old posts to create a more effective content marketing strategy.
WolfPack Advising customers even use lead tracking to track exact return on investment from blogging efforts. Schedule a consultation to learn more.