Apple Business Connect is a powerful tool that allows business owners to connect with their customers seamlessly on Apple Maps. In today's highly competitive world, businesses of all sizes need to stay connected with their customers, and Apple Business Connect provides an excellent platform for small business owners to do just that.
Here's everything you need to know about Apple Business Connect and how to use it to grow your business.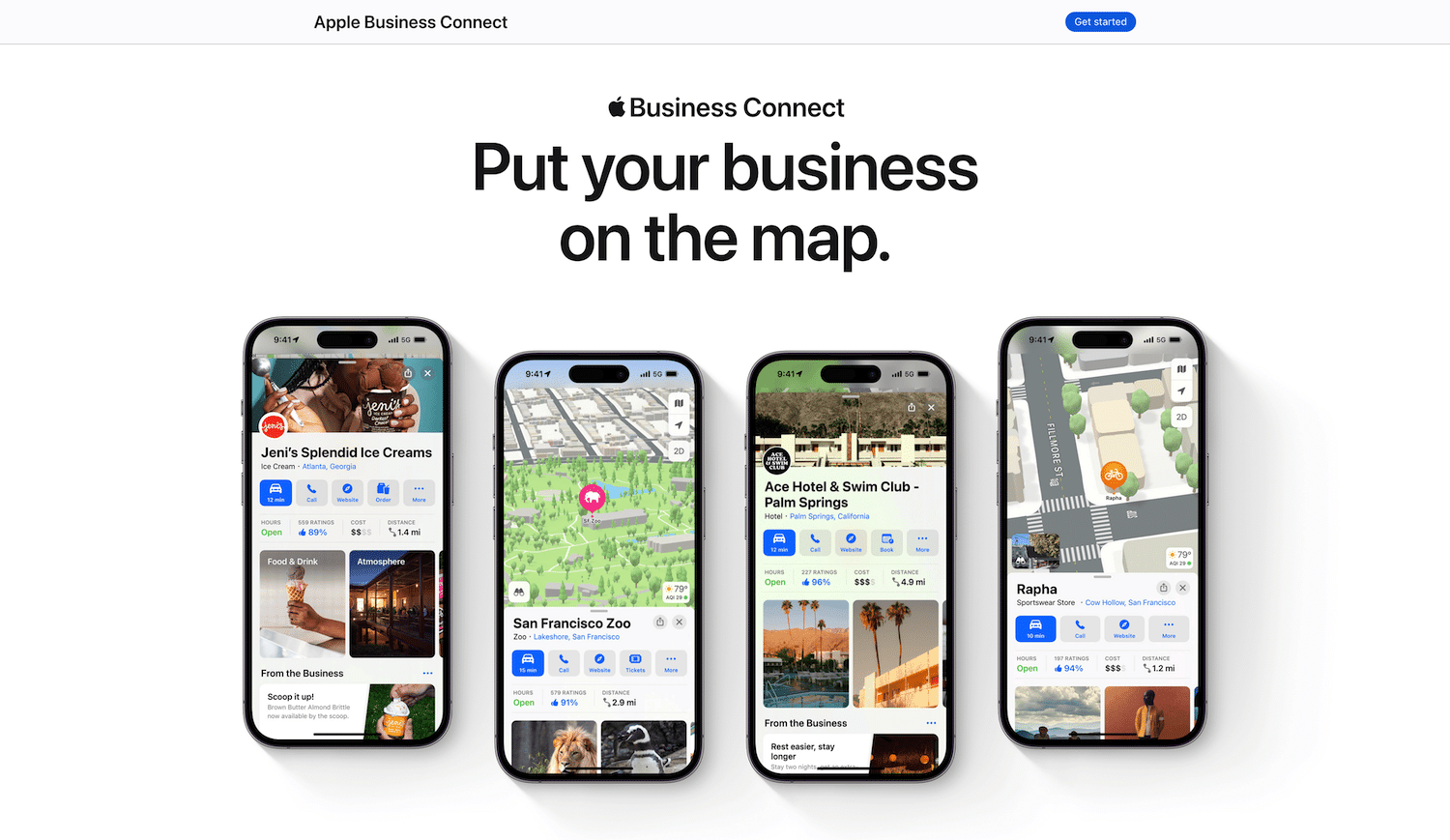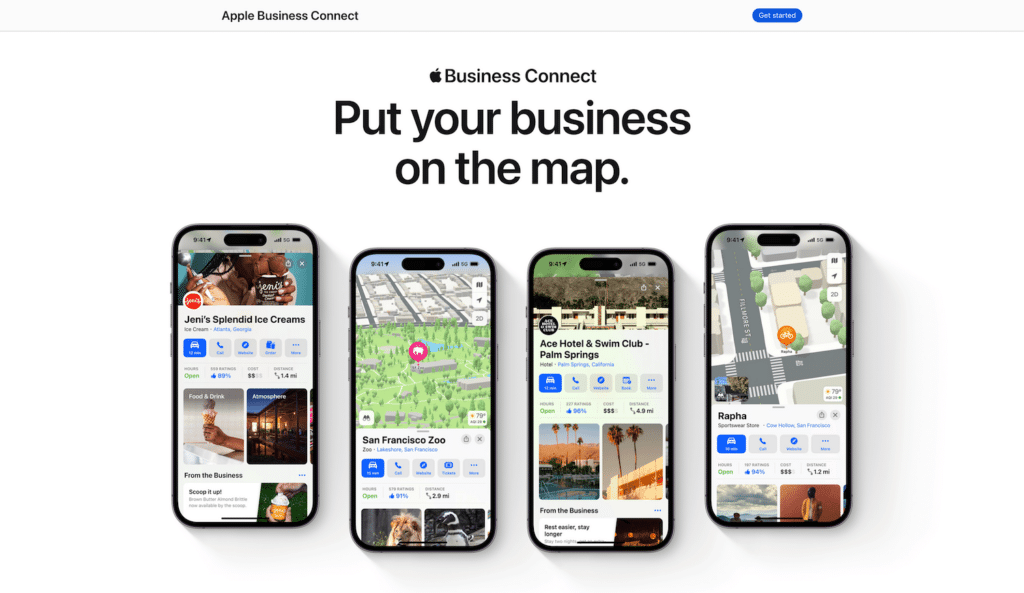 What is Apple Business Connect?
Apple Business Connect is a service within Apple Maps that allows businesses to update their business profile on Apple Maps. Similar to Google Business Profiles, Apple Business Connect allows you to connect with customers through images, reviews, directions, your website, business hours, pricing, and more.
Previously, this service was limited in features and was relatively unknown to most business owners. Today, Apple has released additional updates and made their new feature a priority for their company.
We can expect that Apple releases more updates and this platform becomes increasingly popular with Apple users.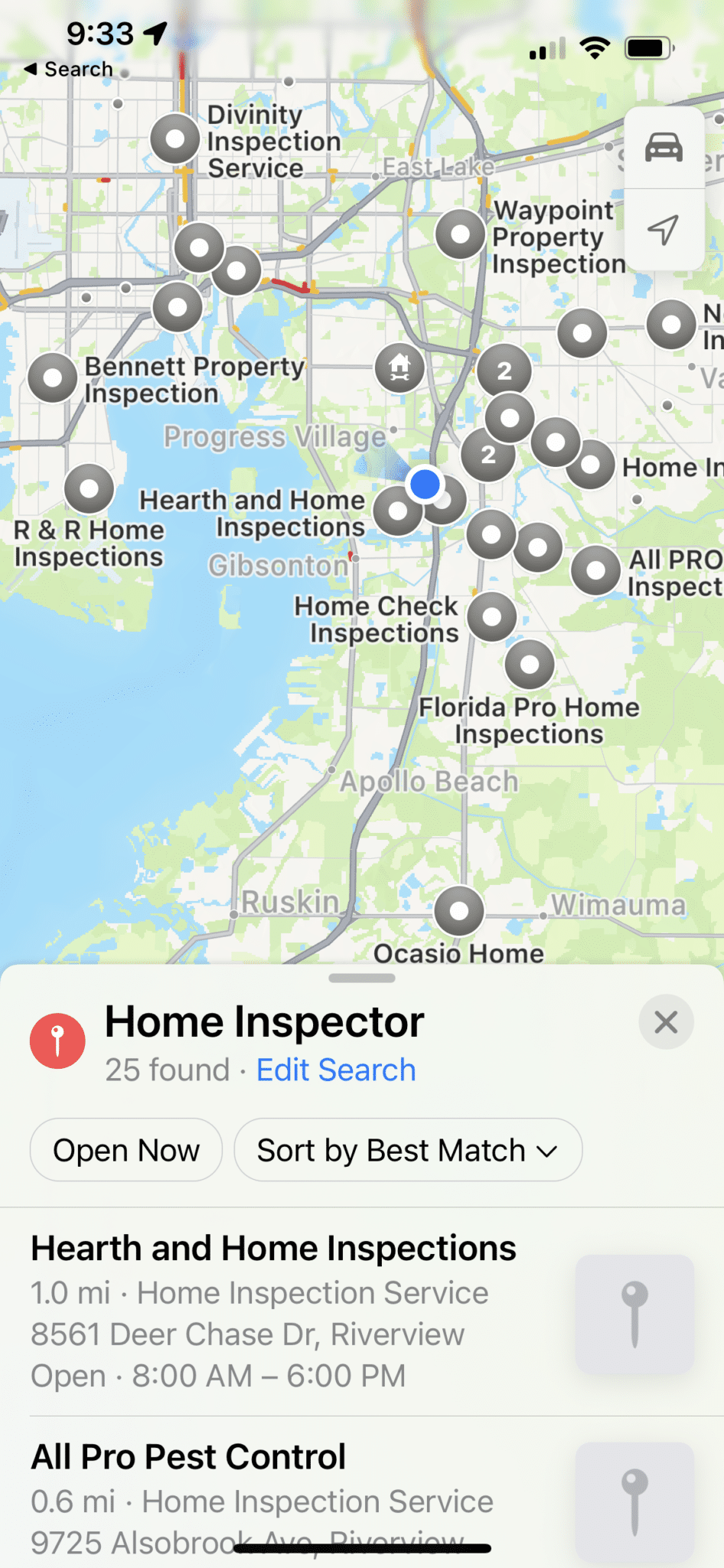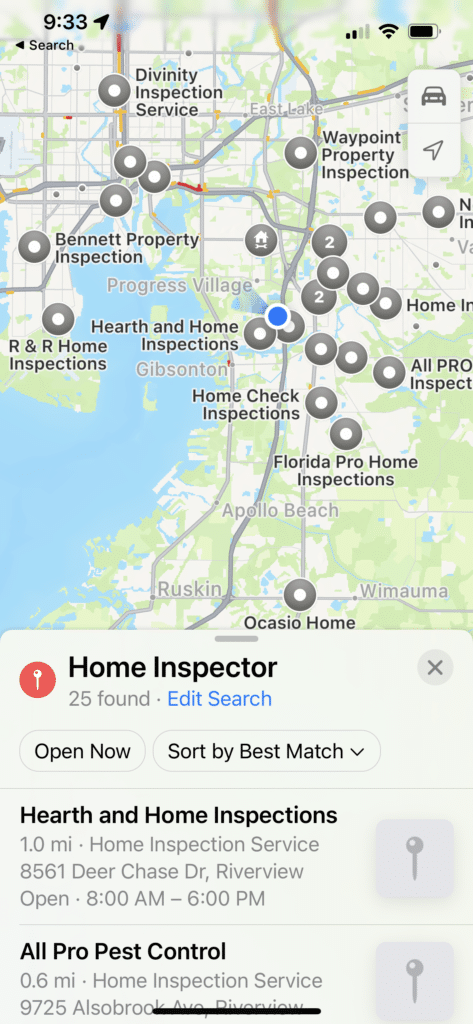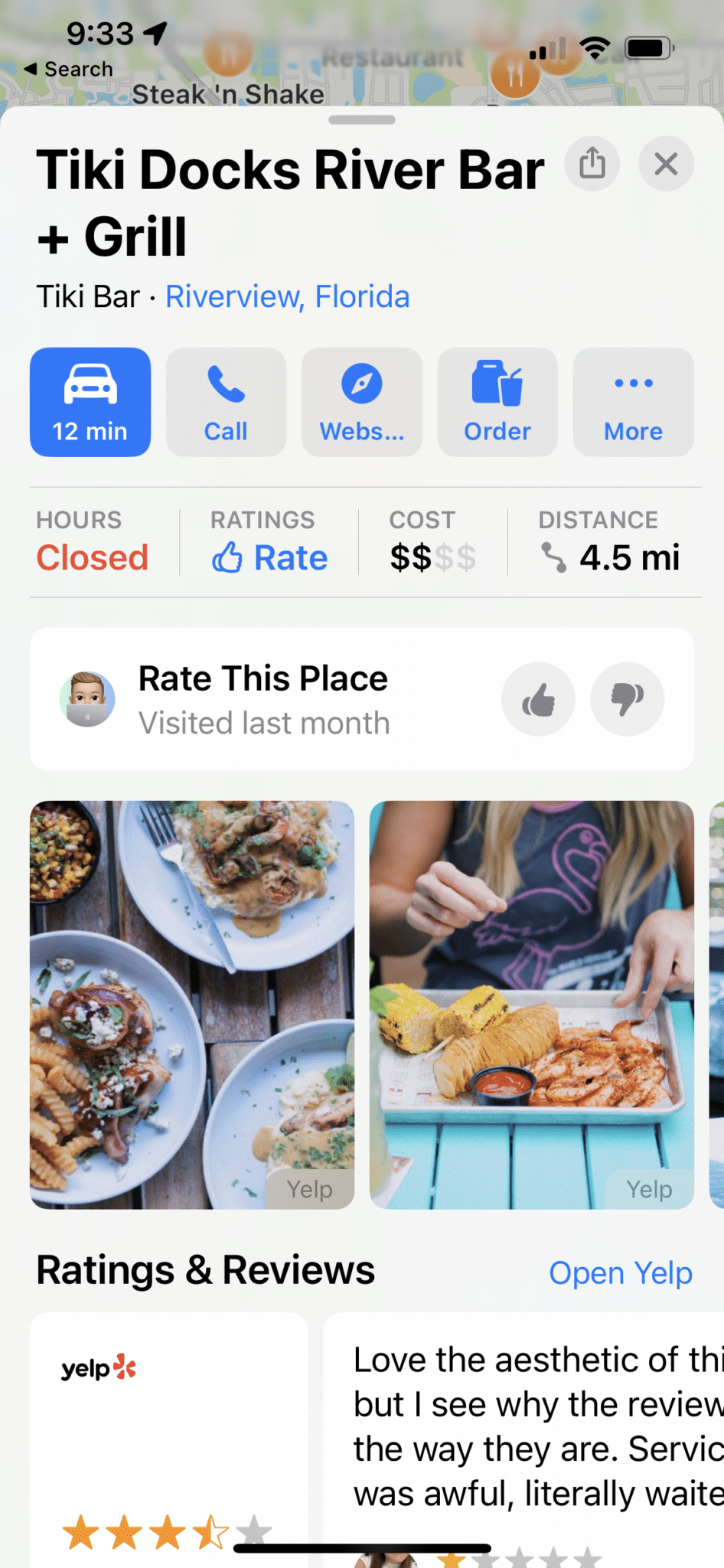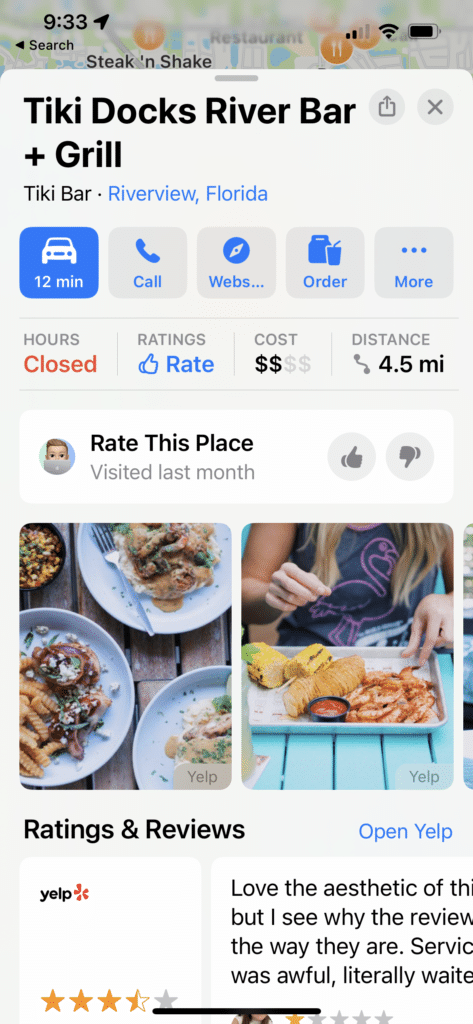 What Can You Show On Apple Business Connect?
A business can list its information on Apple Maps through this connection service. Then, a business can list information such as its name, address, phone number, website, hours, pricing, photos, posts, and more.
Customers can view all of this information and order food, order tickets, or book a service straight from the Apple Maps application. However, this particular feature will vary depending on the business type.
Finally, customers and users can rate a business. Currently, ratings are a mix between thumbs-up and thumbs-down ratings or, ratings imported from Yelp. It is currently not known if this will stay the same, or change in the future.
How to Use Apple Business Connect
Using Apple Business Connect is incredibly simple. All you need is to go to their webpage and sign up!
Then, you will follow a short onboarding process that will confirm your legal business name, address, and basic information such as your website and phone number.
The last step will allow you to verify business ownership through a phone call (instant) or a document review which can take up to 5 days.
Once verified, you will be directed to your portal where you can update your listing on Apple Maps!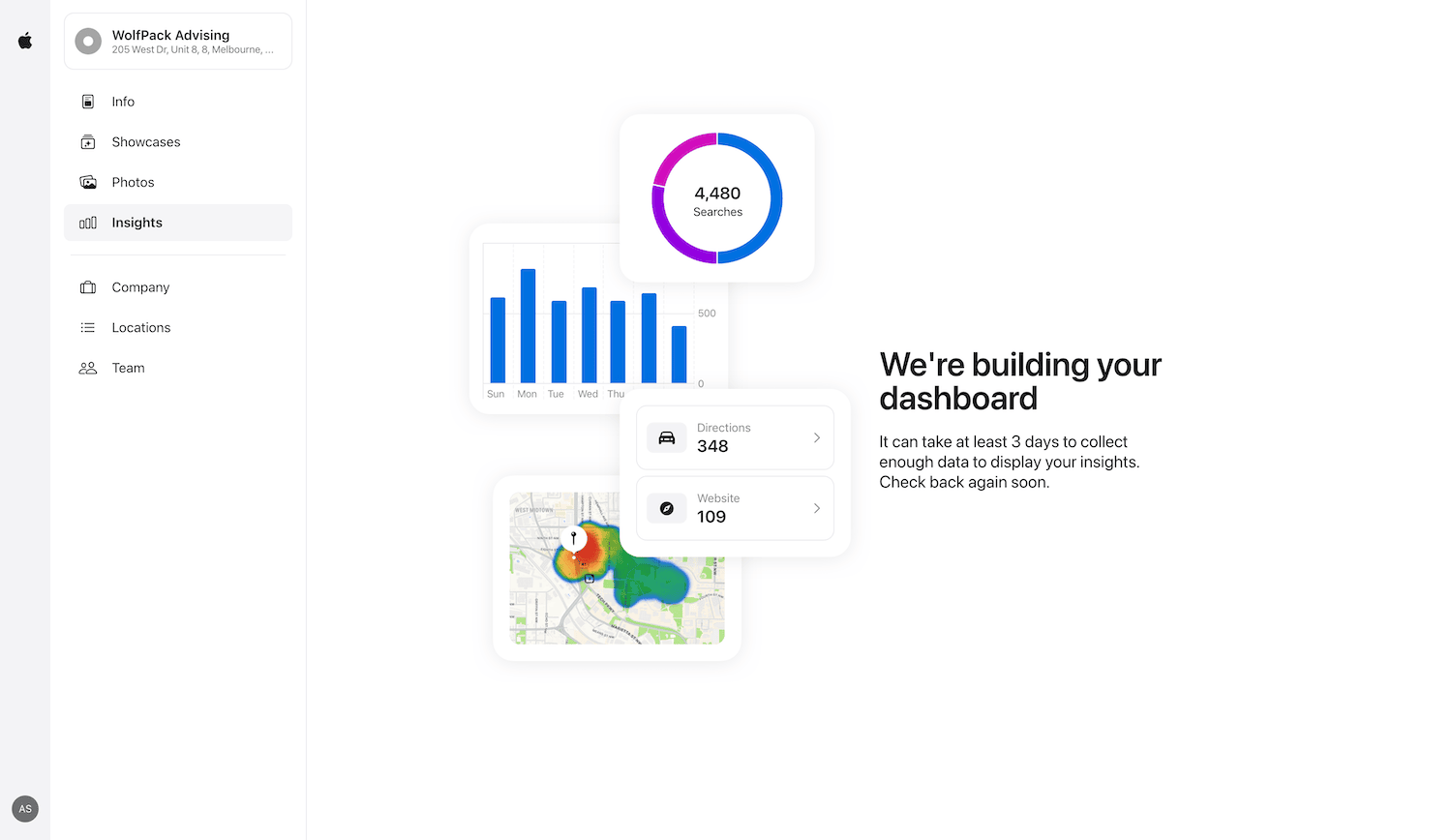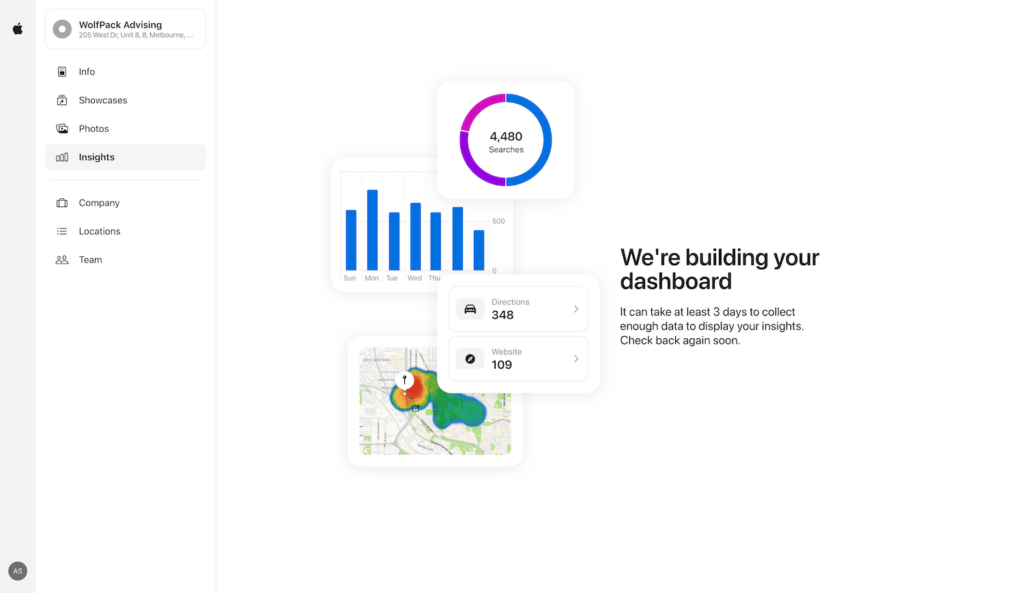 Monitoring Performance
The performance of your profile can be checked with the insights tab. The information under insights will take a few days to propagate.
Once your insights propagate, you will see a date reflecting how many clicks your profile has and what people are searching for to find your business.
Benefits of Using Apple Business Connect
While it may seem straightforward as to the benefits, it's vital business owners understand the true impact and all benefits of using Apple's tool.
These are the benefits of using Apple Business Connect:
Increases search engine optimization of your business
Provides a more personalized experience for customers
Allows for quick conversions through the call to action button option (i.e. order, reserve, book)
Enables businesses to highlight new products, services, or menu items
Provides a centralized platform for showcasing your business's photos, reviews, hours, etc
Easily connect with Apple device users
Final Thoughts
In conclusion, Apple Business Connect is an excellent tool for small business owners looking to connect with their customers in a more personal and engaging way. If you are not already, sign up, get verified, and invite your team to complete your profile. From there, enjoy the new business you can receive from Apple Map users.
At WolfPack Advising, we are no strangers to helping businesses increase their online presence. That's why our Local SEO plans enable us to list your business on Apple Maps and 60+ other local directory sites like Yahoo Local, Bing Places, Amazon Alexa, and more! Learn more about our local SEO services or schedule a consultation today.