Last updated on April 17th, 2023 at 01:33 pm
One of the best ways, if not the best way, to grow your business is through digital marketing. Digital marketing is scalable and you can easily find your exact return on ad spend (ROAS) or return on investment (ROI). In fact, many studies have indicated that businesses tend to spend more than 50% of their marketing budget on digital compared to offline channels such as billboards or radio.
So, how do you maximize your digital marketing spend? How can you scale your business and track your performance over time? Look no further than our complete digital marketing checklist. This checklist will break down where to start, how to execute your strategy, and finally how to review and revise your strategy. Let's get into it!
What Is Digital Marketing?
First, we need to talk about what digital marketing is and what it is not. Digital marketing is a promotion of a brand through digital means such as a website, text messages, email, social media, and others. On the contrary, offline marketing (nondigital) would be branding through billboards, newspapers, radio, or TV.
Digital marketing is a whole lot more than just your website or showing some Google Ads. It's how your brand appears online from all different angles, including your digital marketing funnel, and that should be considered when building your digital marketing strategy.
To learn more about digital vs offline marketing check our post on digital vs traditional marketing.
The Complete Digital Marketing Checklist For 2023
Here is an outline of the checklist we are going into detail about later on in this post. Feel free to click on any link to jump to the right section and learn more.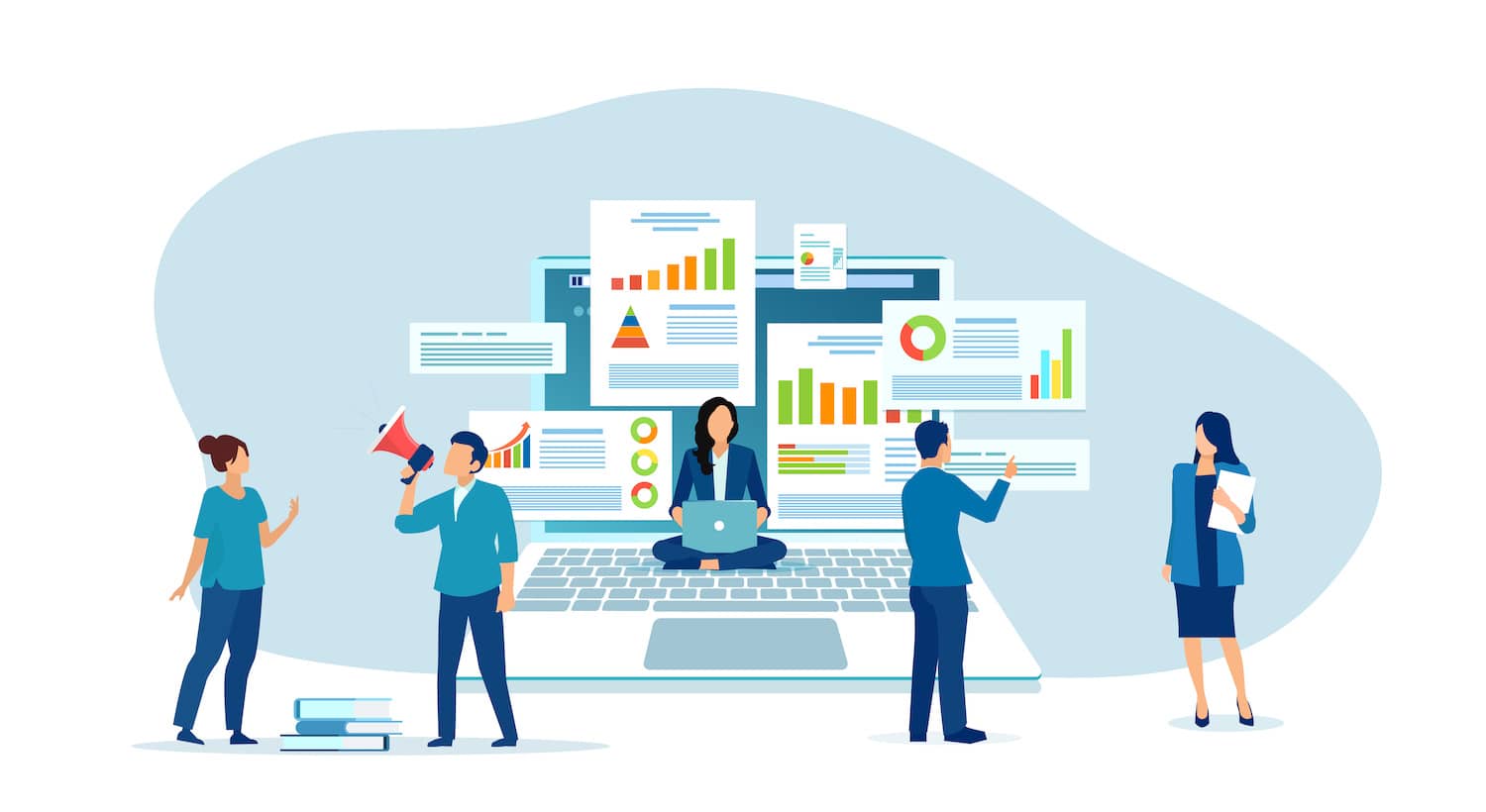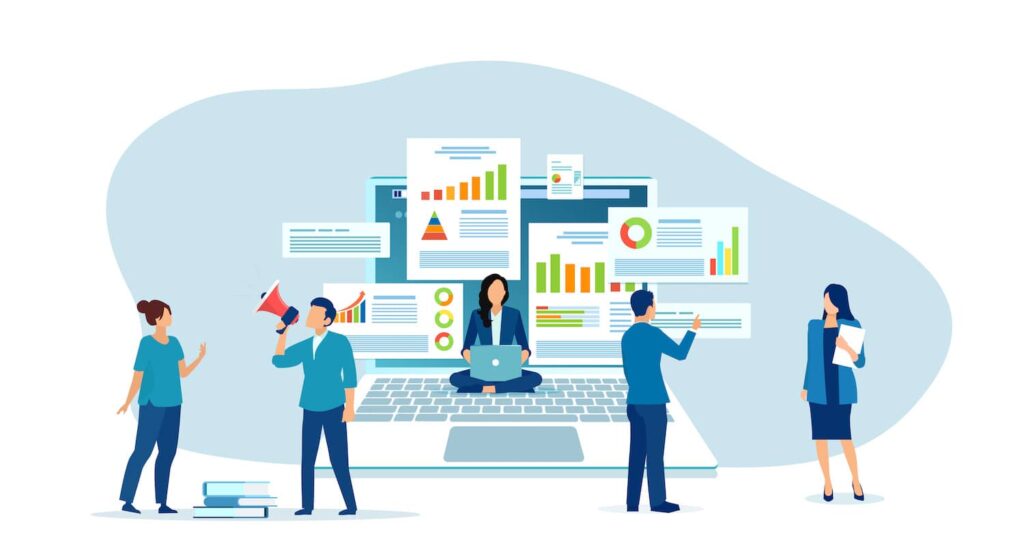 Build Your Strategy
In this first section, we are going to start with the checklist items needed to build your digital marketing strategy. Most of this section will cover what you should audit and how to audit them. Then, you will use your strategy to execute your plan.
Evaluate Your Brand & Brand Kit
Your brand is how your company is perceived. Brand perception is one of the most important aspects of business, especially when it comes to digital marketing.
First, evaluate your brand's perception and set up tools to measure it. We cover how to do this in this blog post.
Next, build your brand strategy around the outcome of your brand perception. Your brand strategy will help guide you on your marketing plan as discussed here.
Finally, use your brand strategy to build your brand kit. Your brand kit will be guidelines on how your brand will show. It includes your logo, fonts, color scheme, and more. Canva does a really great job of helping you build your brand kit.
Conduct a website design audit
After evaluating your brand, you can move to your website audit. In this audit, you should check everything possible and make notes of your findings. For example, what does your website traffic and bounce rate look like?
Is your website structured in a way that is easily navigable and is your website built for mobile users first?
Finally, does your website need an overall design tuneup? Does it showcase your brand kit well? Is your website fast and secure?
Audit Your SEO
Next, you can begin auditing your SEO. Some of your web design audit notes will also be in your SEO audit notes. From an SEO perspective, we want to evaluate tools such as PageSpeed Insights and Google Search Console.
Moreover, if you are comfortable with them, consider using SEO software to really dig deep and audit your website technicals. SEO software will crawl your website for errors, warnings, and general notices so you can easily spot things to update.
Additionally, SEO software can track your keyword positioning for important key terms to your business. This will become more important as you execute your SEO strategy and make revisions. It is recommended to conduct keyword research first before you start tracking your keyword positioning to get the best results.
Audit your social media channels
Your social media profiles should be reviewed as well. Look for what social media profiles you are currently not on. Also, look into your total audience size and engagement rates.
Your goal here should be to find where you are currently lacking on social media so be sure to be critical of your profile design, about info, and post design. If it helps, try to ask for an outside perspective.
Audit your email and SMS marketing campaigns
Next up, is auditing your email and SMS marketing campaigns. With any email or SMS marketing campaign, having users willingly opt-in is critical. Afterward, be sure to set up campaigns for prospects, those in your customer lifecycle, and campaigns for offboarded or inactive customers/clients.
Check out our guide on SMS marketing for more information.
Audit your advertising campaigns
The next digital marketing category to review is your advertising campaigns. This includes your pay-per-click campaigns such as Google Ads, Microsoft Ads, or Yelp Ads. However, this includes all advertising and online spending so be sure to include Meta Advertising and other niche ad platforms like HomeAdvisor.
Your goal should be to evaluate total spending, ad copy, ad metrics, and overall ad performance/ROAS. We will talk later about tracking the exact return on investment in this post.
Perform a competitor analysis
Second to last is performing a competitor analysis. With every category talked about above, you should evaluate your competitors as well.
SEO or social media software can make this a whole lot easier rather than manually reviewing your competitors.
Build your strategy
Finally, with all of your notes from above, build your digital marketing strategy. You should use your concluding thoughts on which categories/campaigns you should drop, optimize, start new, or continue executing.
Be sure to include your updated brand strategy with your digital marketing strategy.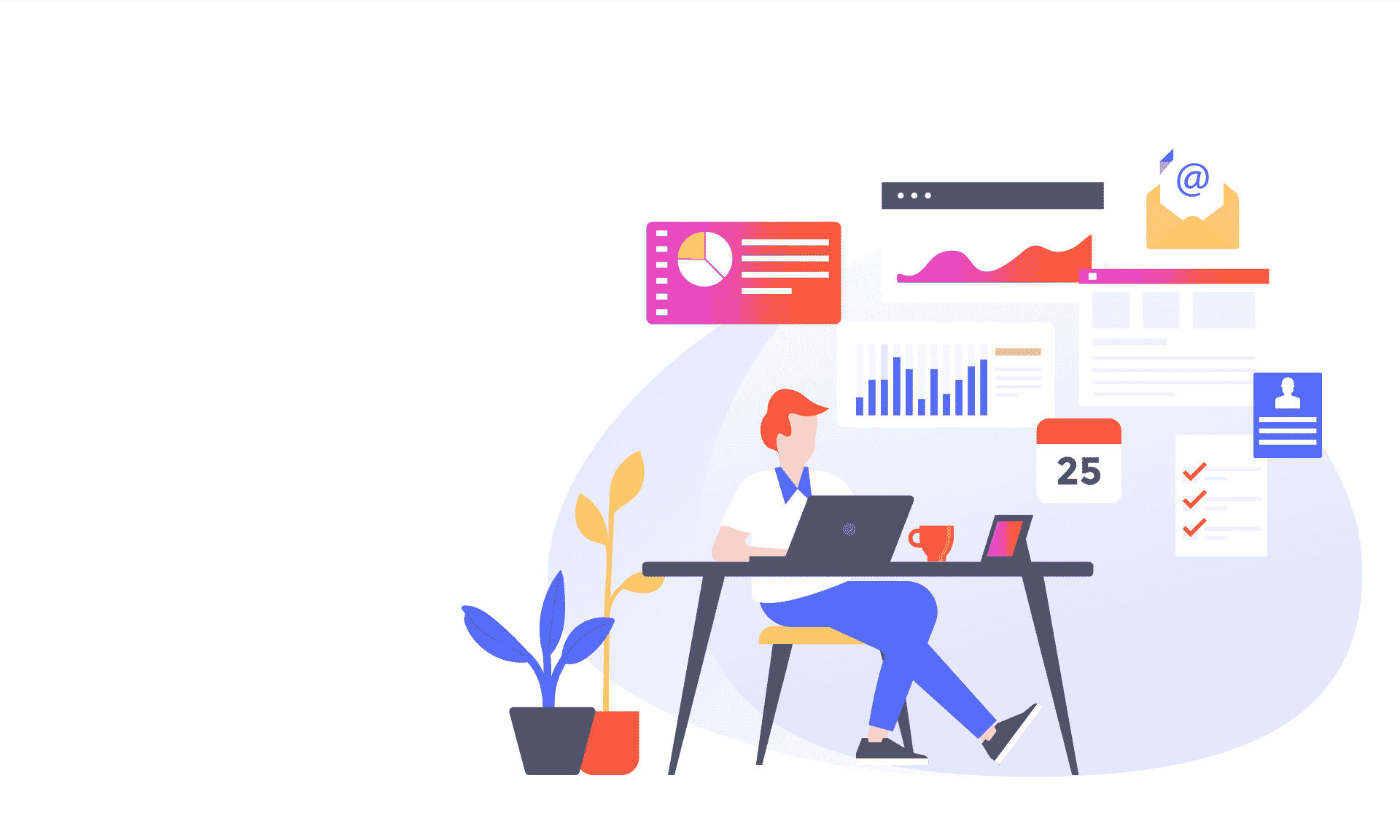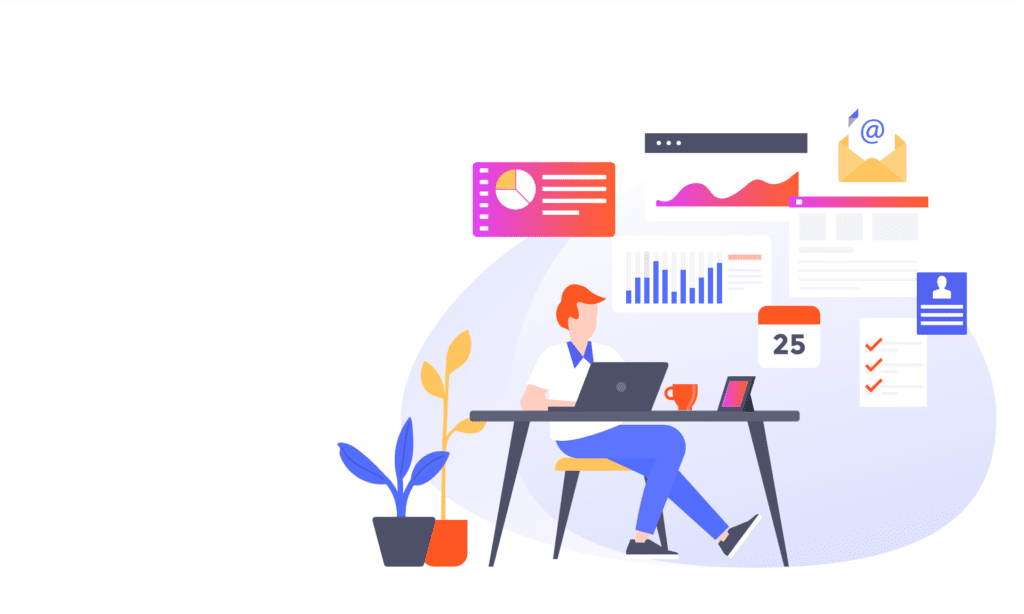 Execute Your Digital Marketing Strategy
After auditing and planning your digital marketing strategy, now it is time to execute it. Here's the list of checklist items you need to get rolling.
Update or redesign your website
Using your notes from the audit, update or redesign your website. It should be up to date with technological standards and include your new brand kit items.
Fix SEO technical errors including web speed issues
Fix technical errors from your website audit. Additionally, address the issues from your speed reports from GTMetrix or PageSpeed Insights.
Begin tracking your SEO performance
Use SEO software to audit your website weekly. Moreover, set up position tracking for key terms your business wants to be found for such as "Roofers in Orlando".
Perform on-page and off-page SEO optimizations
Optimize web pages for your key terms by updating content, meta descriptions, images, and other metadata.
Include off-page SEO strategies by adding links from other sites, updating your Google Business Profile, and other directory sites such as Yahoo Local and Bing Places.
Update your social media profiles
Then, turn your focus to your social media profiles and update the bios, intros, profile photos, and cover photos. Be sure to be mindful of your brand kit.
Build your social media content calendar
Next, build and update your social media content calendar. Take in content from your team or what you found during your competitor analysis. Also, consider holidays or team member birthdays, and more you will want to post in a given month.
Interact and engage on social media regularly
Spend time each week or even every day interacting and engaging on your social media profiles. You should be liking posts, commenting on posts, and even direct messaging when applicable.
Build your email/SMS marketing campaigns and automations
Using the audit of your email and SMS campaigns, begin to build your email/SMS marketing campaigns and automations.
We recommend using marketing automation software to alleviate much of the manual labor involved here.
Build your advertising campaigns
Next, you turn your focus to your advertising campaigns such as Google Ads, Microsoft Ads, and others. This is where you will want to build your campaigns and set up ways to track performance.
Regularly check on and update your advertising campaigns
Set a schedule to track your advertising campaign performance weekly. While the first 1 – 3 months of your advertising campaigns generally do not perform as well, after month 3, your ad performance should become effective.
Set up your lead center to track ROI
Setting up a lead center to track your ROI from advertising campaigns is crucial. Without it, you lack clear insight into how well your ads are performing and if it is worth the time and investment.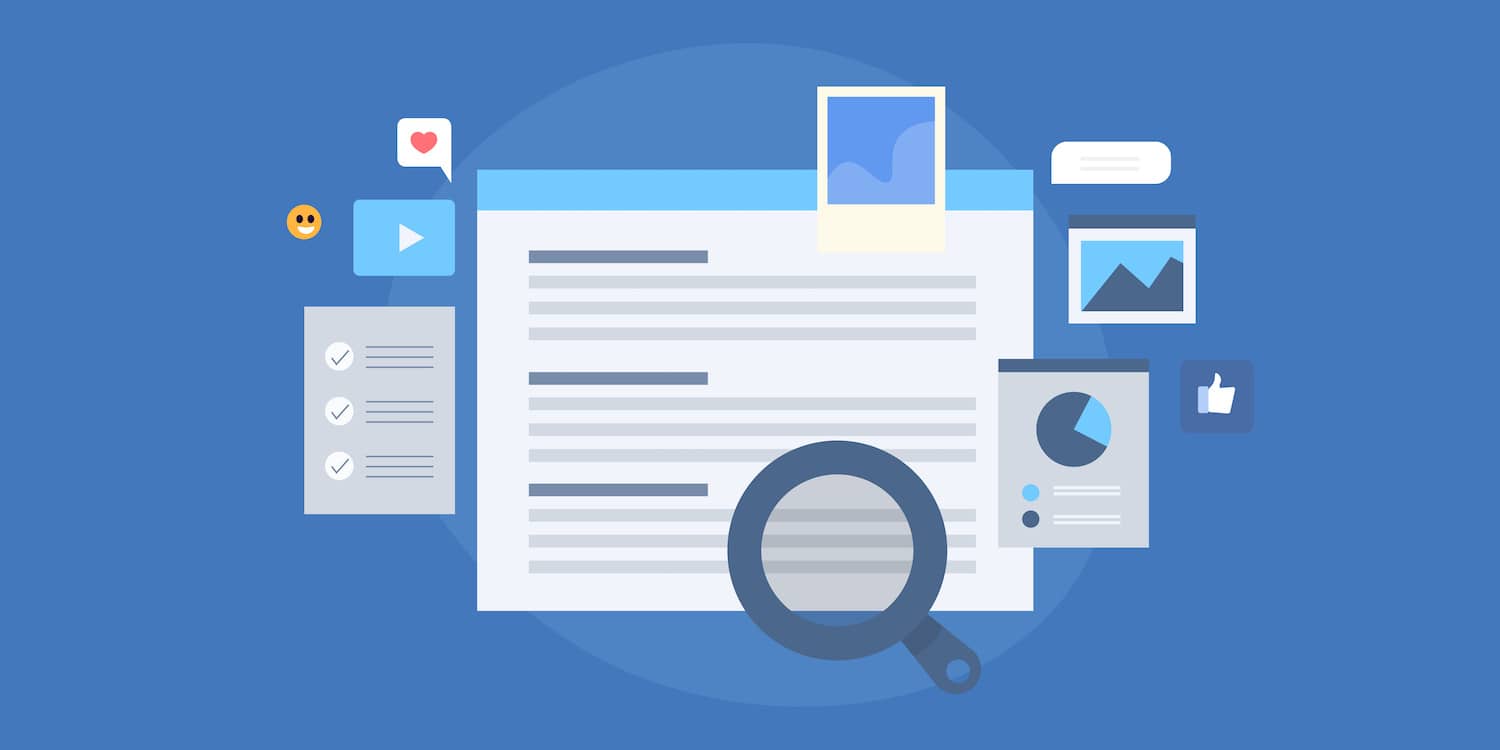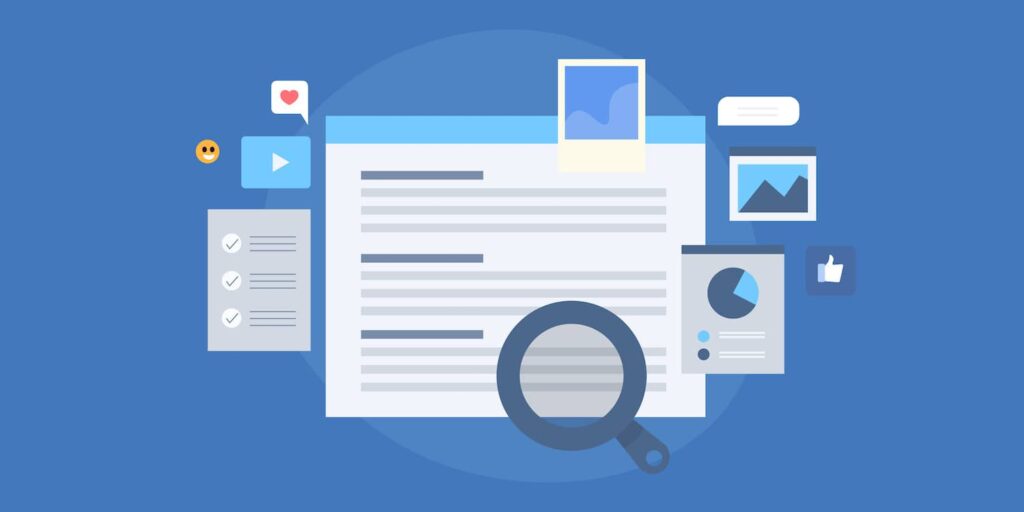 Review & Update Your Strategy
After setting up and executing your digital marketing strategy, next you will need to review and update your strategy. Read more to find our digital marketing checklist for reviewing and updating your strategy.
Monitor Google Analytics Signals
Using Google Analytics, monitor your website traffic over time. While SEO is not going to dramatically improve traffic overnight, you should begin to see traffic gains after 3 months. If not, it's time to evaluate what might be happening.
Be sure to also look out for your bounce rate in Google Analytics to see which pages are people leaving the most.
Review SEO analytics monthly
Every month you should also be reviewing your site audit health and position tracking reports for those key terms. While the first 3 months should not have much improvement, you should begin seeing improvements between 3 – 6 months.
Review Email & SMS Marketing Analytics Monthly
The same goes for your email and SMS marketing campaigns. Track metrics such as your open rate and click-through rate. Good open rates are anything over 20% and good click-through rates are anything over 4%.
Review Social Media Follower Count & Engagement Rate Monthly
From the start, your social media audience size and engagement should be increasing month over month. We like to review these metrics versus your competitors to get a good picture of how you are performing overall.
Review Metrics From Advertising Campaigns
As mentioned previously, in 3 months you should start being profitable from your advertisement campaigns. If not, it is time to reevaluate or shut the ad campaign off. More often than not, there are usually some optimizations or internal adjustments to make if your performance is less than satisfactory.
Monitor competitor movements
Continue to monitor competitor movements and make improvements or adjustments based on their strategies and marketing plans.
Start Growing Your Business Today
And there you have it! The complete digital marketing checking for 2023. It's important to remember your checklist is your guide. Your digital marketing strategy should constantly be updated and revised as market conditions change.
Have questions or are ready for some professional help? Schedule a consultation with us today!