According to Statista, 4.5 billion people used social media in 2022. That is half of the world's population. Moreover, the percentage of people on social media in the United States and Canada is significantly higher.
That being said, if your business is not visible on social media, your business is truly lacking a huge portion of its overall online visibility. Today, we are going to cover what social visibility is, why it's important, and strategies to increase your social visibility in 2023.
What Is Social Visibility?
First off, what is social visibility? Social visibility is how much your business is able to be seen on all social media platforms. While there is no widely used metric to measure your social visibility, you can use the total number of followers for your business accounts, or total reach on all social platforms added together.
Why does this metric matter?
Why Is Social Visibility Important?
Social visibility is critical to your business's recognition and marketing capabilities on all social media platforms. Without social visibility, your business would be forced to use ads to reach the same people rather than reaching the same people for free. In 2021 alone, Meta had almost 115 billion dollars in revenue from selling ads, according to Statista.
Therefore, social visibility helps business stretch marketing budgets and increases their overall marketing reach. Not to mention, having a large social presence can boost your business's search engine optimization.
Now, let's get into some ways to improve your social visibility.
8 Ways To Improve Your Social Visibility
Create & Professionally Design Your Social Media Profiles
First, you need to create and design your social media profiles that matter. To choose your social media profiles, ask your customers what social media profiles they are most active on. Use that information to learn which social media profiles to focus more of your attention too. It also doesn't hurt to look into the demographics of each social media platform.
Once you have your social media profiles, you should optimize them and design them effectively. Fill out all of the profile information as much and as accurately as possible. Then, design items like your Facebook Cover Photo or Instagram Story Highlight Covers to match your business branding.
After you have created your social media profiles, optimized the information, and designed the profiles to match your branding you are ready for the next step.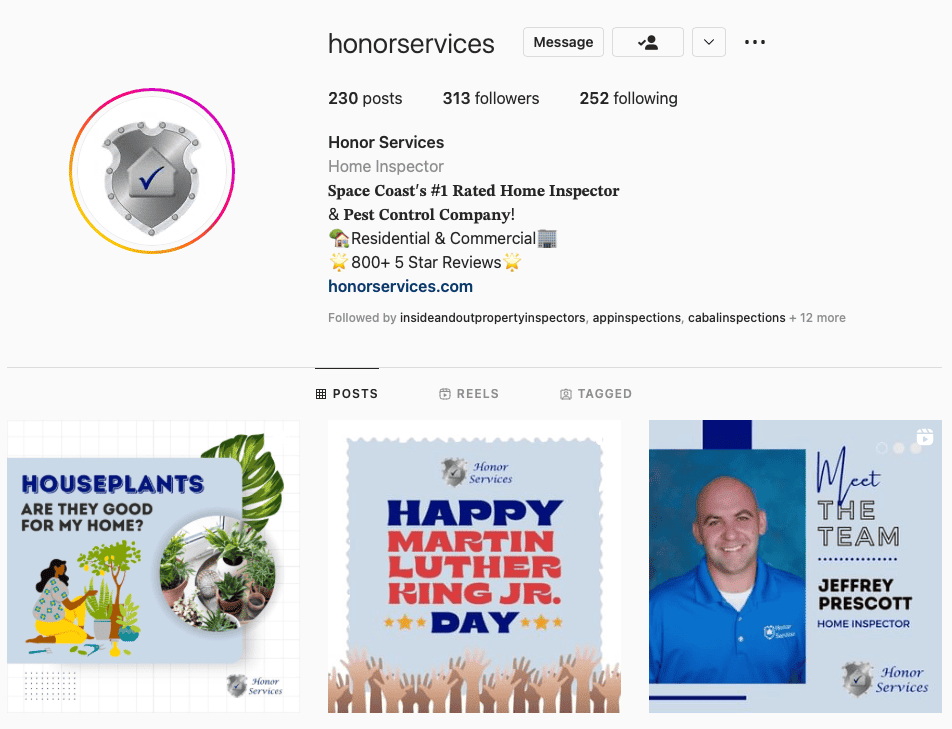 Link Your Social Media Profiles On Your Website & To Your Website
Either in the footer or header of your website, it's important to link your social media profiles. In addition, it's important to link your social media profiles on the contact page of your site.
On the other hand, link your website from each of your social media profiles. This will help customers find you on social media, as well as, potential customers find your website. Afterward, you are ready to post.
Also, consider how social media fits into your inbound marketing plan.
Know When To Post
Before posting on social media, you should learn when the best time is to post online. The best time to post on social media is right before your audience's peak active time on that platform. Take a look at the graphic below.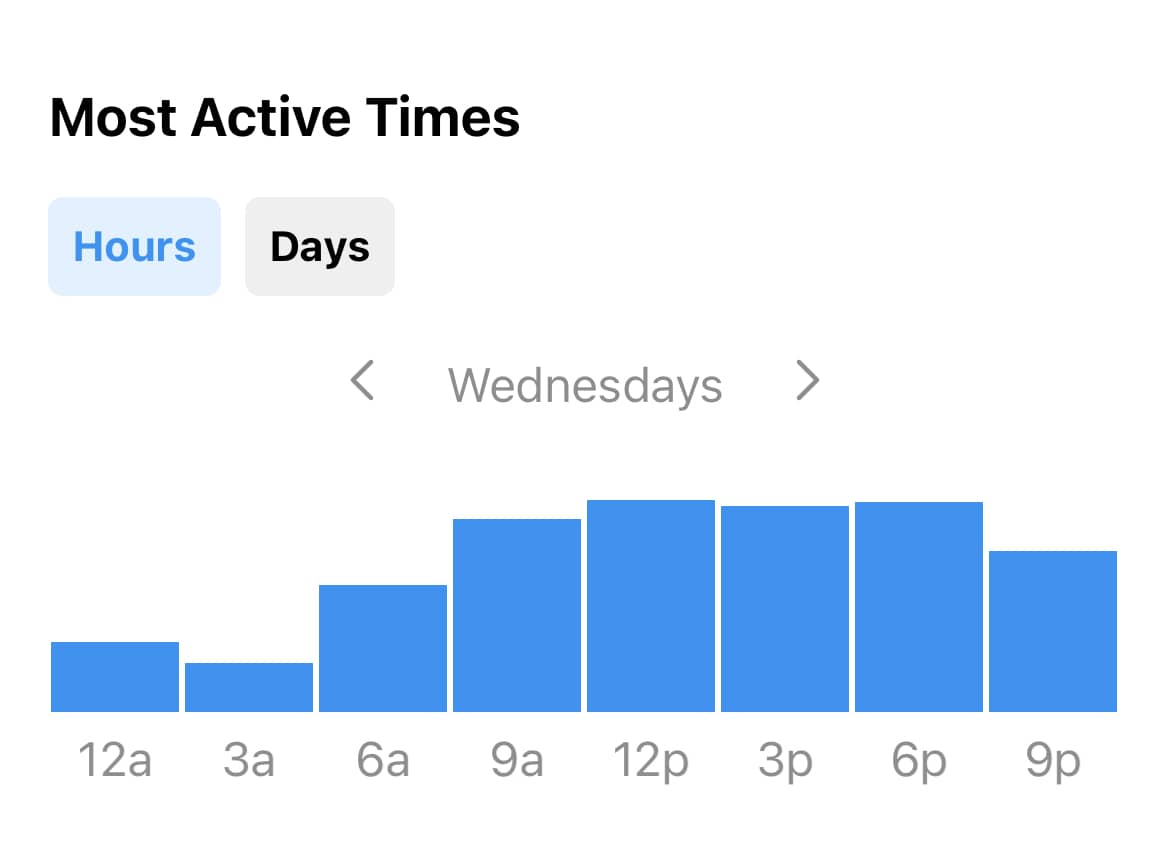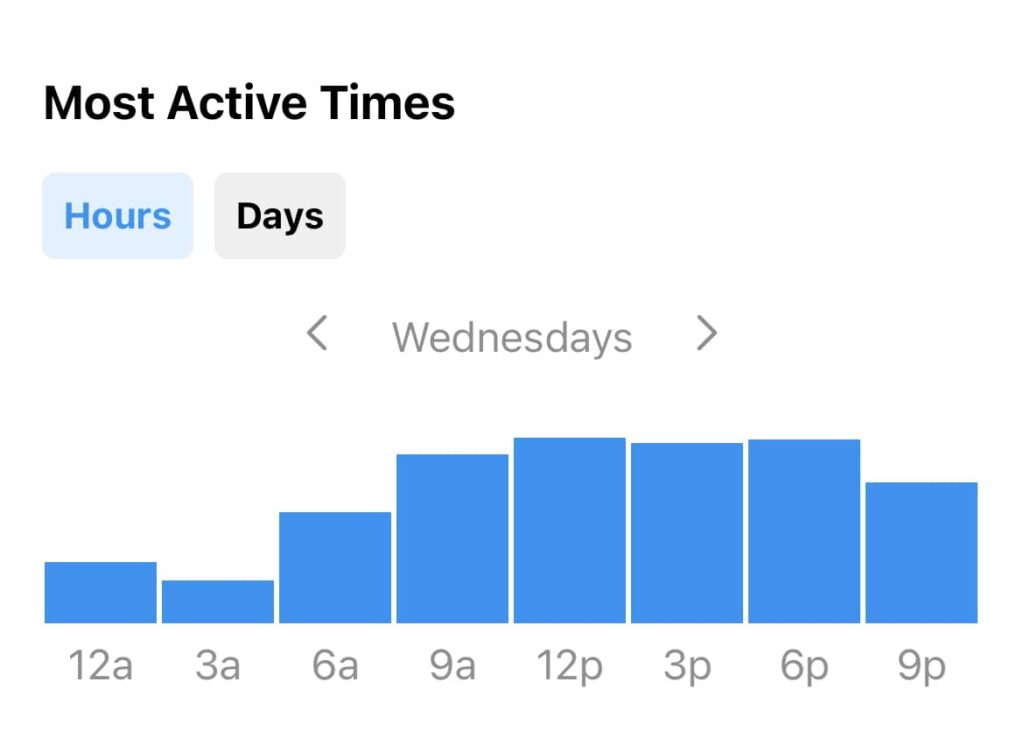 In most cases, this will be after noon Monday – Friday. So, we would recommend posting right before noon or at noon.
Post Consistently
Once you have your timing right, create a consistent schedule to post often. Most professionals will recommend posting 3+ times a week, however, it's important to create a schedule you can stick with.
Also, it's important to post quality content over just posting something. Social media algorithms will continue to push your posts out to your audience if your posts create engagement. If your posts do not create any engagement, your post will not be pushed out to your followers as much.
Engage Consistently
After posting, create a consistent schedule to engage with your audience and find new people to interact with. This could be replying to your comments, replying to direct messages (DMs), or following people back.
On the other end, you should find new people to interact with, as well as, interact with your current following. To interact, we recommend being as human as possible. Like posts, comment on their posts, and find new people to follow that might be interested in your work. You can also follow "influencers" (highly followed accounts) in your niche and interact with their posts as well to become more recognized.
Use Hashtags
Hashtags play an important role in your social visibility. Utilizing hashtags in your posts helps expand your reach by showing up when people look up that hashtag. Also, you can search or follow hashtags that are relevant to your business to stay on top of trends and view effective posts.

Use Call To Actions
Consider using calls to action in every post you make in order to incentivize clicks from your social media post to your website, or an action you want your customer to take. Without a call to action, you can lose out on possible business. Moreover, clicks on social media posts typically increase engagement and overall post reach.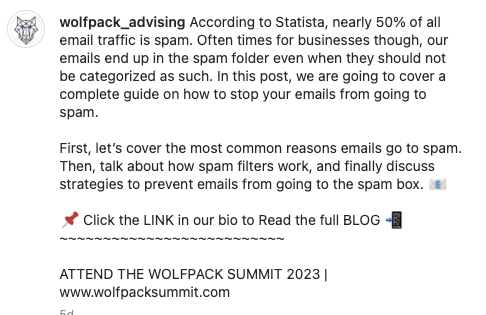 Use Videos
Finally, the last strategy to increase your social visibility is to use video. Video is playing a crucial role in social media these days. In fact, 85% of social media users would like to see more videos from brands according to SproutSocial.
While videos take considerably more effort to produce, videos increase total reach per post significantly. In addition, potential customers can tell a lot more about your business with a video than with a regular image or post. Here's an example of a video on TikTok from one of our clients.
Start Growing On Social Media Today!
There you have it, the best 8 tips to increase your social visibility! Don't forget to keep in mind some issues you will want to avoid with social media plans. If you need help with your company's social media management, check out our services where we even help produce video content on TikTok!