Last updated on April 13th, 2023 at 12:54 pm
Thinking about redesigning your website? We have put together an in-depth article that covers when you should consider redesigning your website, a complete website redesign checklist, and then of course, what to do after you launch your new design.
Let's dive in!
When Should You Redesign A Website?
So, when should you even redesign your website? On average, businesses redesign their website every 2-3 years. This isn't some tactic to get businesses to purchase more web designs, instead, it's a mix between technology changes, style changes, and a lack of updating the current website.
Technology moves very fast on the internet. I mean, just look at how fast computers are processing data over time through this chart on Moore's Law. As processors get faster, websites can become more dynamic and store more information.
As mentioned, it's not just technology but also style changes. As technology improves and high-speed internet is available to more people, designers can really showcase their skills on a webpage. Just take a look at HubSpot's web design trends for 2023 to get an idea.
And finally, while a new design may keep up with technology and trends, you may need a website sooner without proper website maintenance. Websites should be updated once a month and the core elements such as the PHP version, WordPress version, theme version, and much more should stay up to date. This not only helps keep the site responsive but helps with security.
Ultimately, if your website is more than 3 years old, was not properly maintained, or doesn't have modern trends it is time for a new website design. Let's get into our website redesign checklist.
Website Redesign Checklist
Choose A Web Design Agency
First, you will need to look for different web designers, conduct research, interview, and choose a web design company to handle your redesign.
We have written a guide on what to look for in a web designer that should help with this.
Review & Audit Your Current Website
Next, you will need to review and audit your current website. We would recommend creating a document of the things you like about your website and what you definitely want to remove in your redesign.
In addition, you should record all content and images you would like to keep in the redesign and what you like to be removed.
Your web design agency should store information relating to SEO, such as internal and external links so they can add redirects as needed. However, if your current website will be live until the new version this step isn't necessary.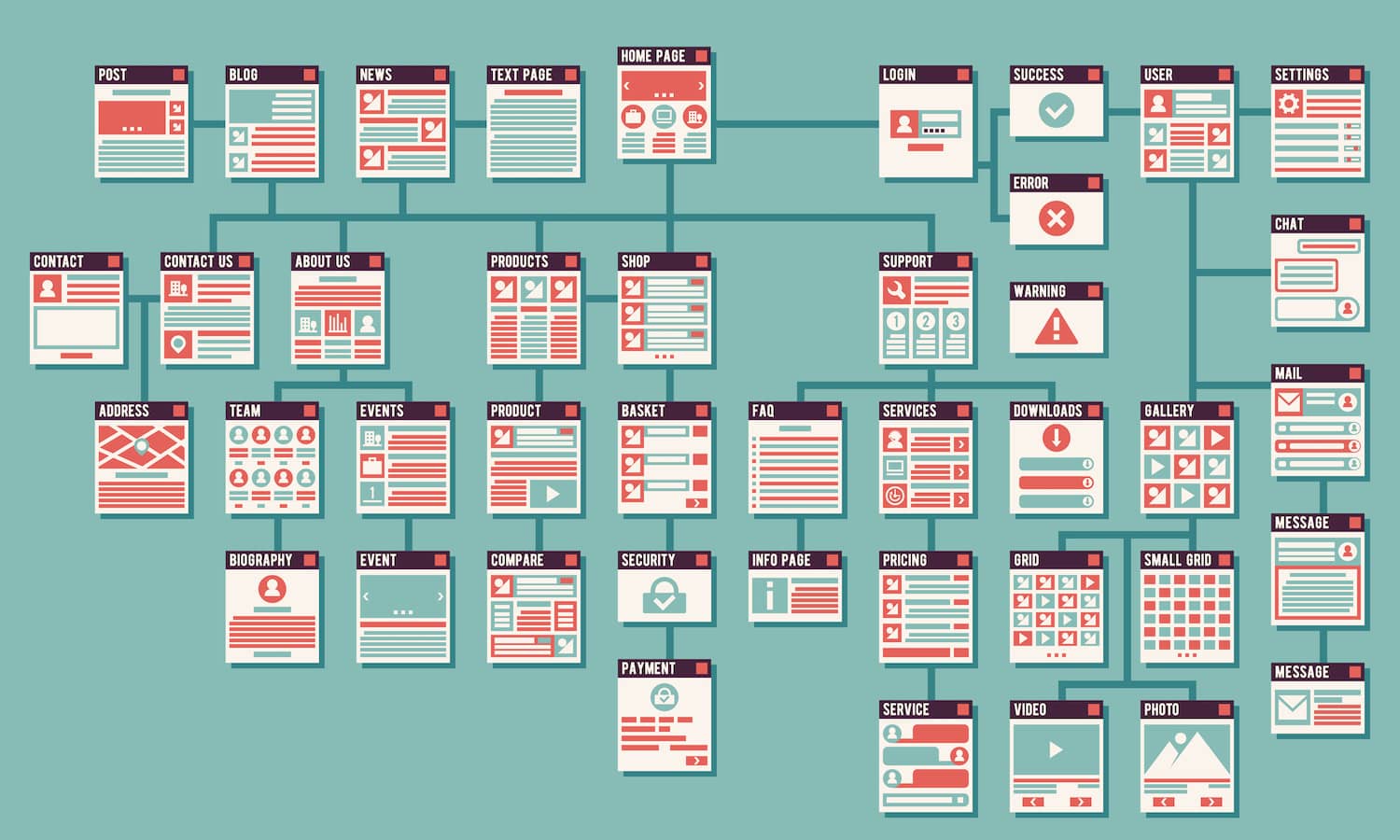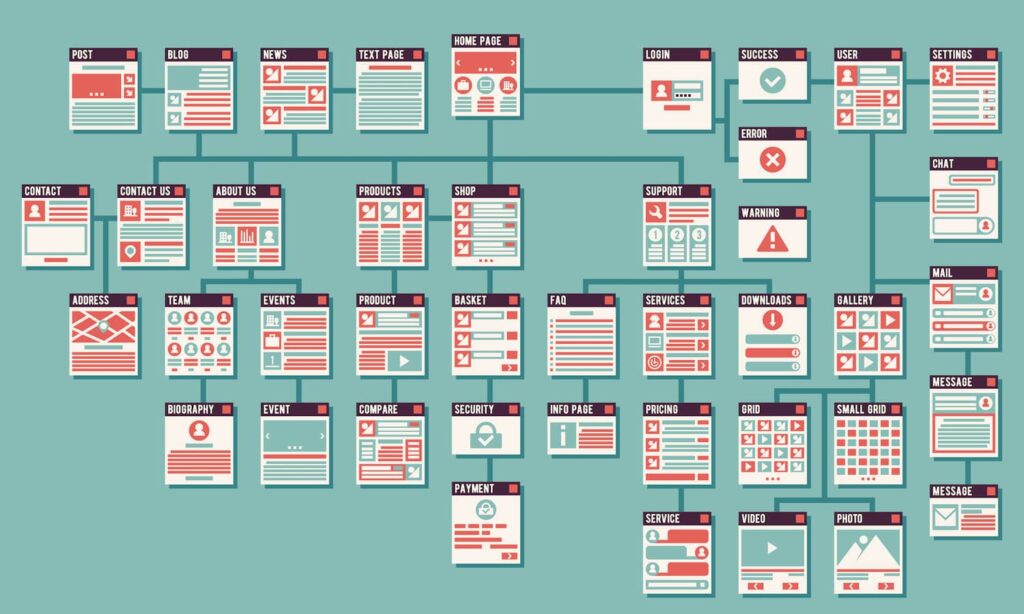 Plan Your Website Structure
After reviewing your current website, use the information you have collected to plan your new website structure. Consider the following:
What worked well with your current website structure?
What should you add to your website structure?
What should you definitely remove from your website architecture?
Your web designer should be able to provide perspective from an SEO standpoint. There are important considerations when planning your website architecture for SEO that we have covered in this article. But, the main premise is to structure your website for your users.
Brainstorm Style & Branding
Now comes the fun part. This is where you can review competitor websites, and other designs, and update your branding accordingly.
If you are having a custom website built, your agency will want a clear picture of what you do and do not like in the current website trends. Additionally, your web designer should ask for brand information such as colors, font family, and copyright requirements.
By the end of this step, you should have an idea of what your finished redesign might look like. Depending on your agency, they may even be able to provide samples for you to review.
Define Your Timeline
After the above, you and your web designer can collaborate on a timeline for the design process. Your designer will need to work closely with your content writer to design pages after the content is finished.
Many web designs do not include content writing so be sure you ask about this before choosing a web design agency if that is important to you.
Most often than not, you can use a lot of content from your current website.
Write Your Content
After defining your timeline, your content will need to be written and submitted to the designer before they can begin their design work.
Be sure to lay out the content based on the website architecture that was decided before.
Design
After content, imaging, and drafts have been approved your web designer can get to work! While this may seem like a huge step, it's just one piece to your website redesign checklist!
Review, Audit, & Revise
After your web designer is finished, next you will need to review and audit the website.
You should check the website on multiple browsers and on multiple devices to check for design flaws, technical errors, or grammatical errors.
Using tools like a web crawler or Grammarly can help you solve a lot of the issues without having to spot every detail.
Occasionally, you might have revisions for your web designer that they will need to complete. It's usually standard that a customer will have revisions and should be considered in the timeline.
Optimize For Search
When redesigning a website, it's critical to not just throw away old links and hard SEO labor. Instead, SEOs should audit and store SEO-critical information during the reviewing phase.
During this step, SEOs should be placing that information back into the website. This involves updating old links, adding redirections from old links to the new location, and optimizing the new web pages.
Make It Live
Once your website is reviewed by multiple people, revised, and SEO optimized, you are ready to make it live! However, the job is not completed there. Do not forget to continuously update your new design to lengthen the lifespan of your investment.
Get Started With A Website Redesign
And there you have it! The complete guide and checklist for redesigning a website. If you are considering a website redesign, or have already decided you need one, consider working with WolfPack Advising, a top-rated digital marketing agency. These are the exact steps we even take inside our very own web design agency!
Looking for more checklists? Check out our complete digital marketing checklist.