Last updated on April 13th, 2023 at 12:51 pm
Anytime we want to accomplish more in life, we need to set goals. This is especially true with inbound marketing. Why is goal setting important to inbound marketing? Well, you need to know what direction you are heading in and how you are going to get there. If you don't set goals, you won't know where you are in the process and are like a boat that wanders at sea without its captain. In addition, it is vital your business reaches the return on investments you set as goals.
According to HubSpot's 2020 State of Inbound report, 91% of marketers are confident that their work and what they do directly contribute to increased revenues for the company. Successful marketers are in tune with a company's needs and goals and will know how to get the company to where they want to be. Let's take a look at what inbound marketing is and learn more about goal setting so your business can be successful.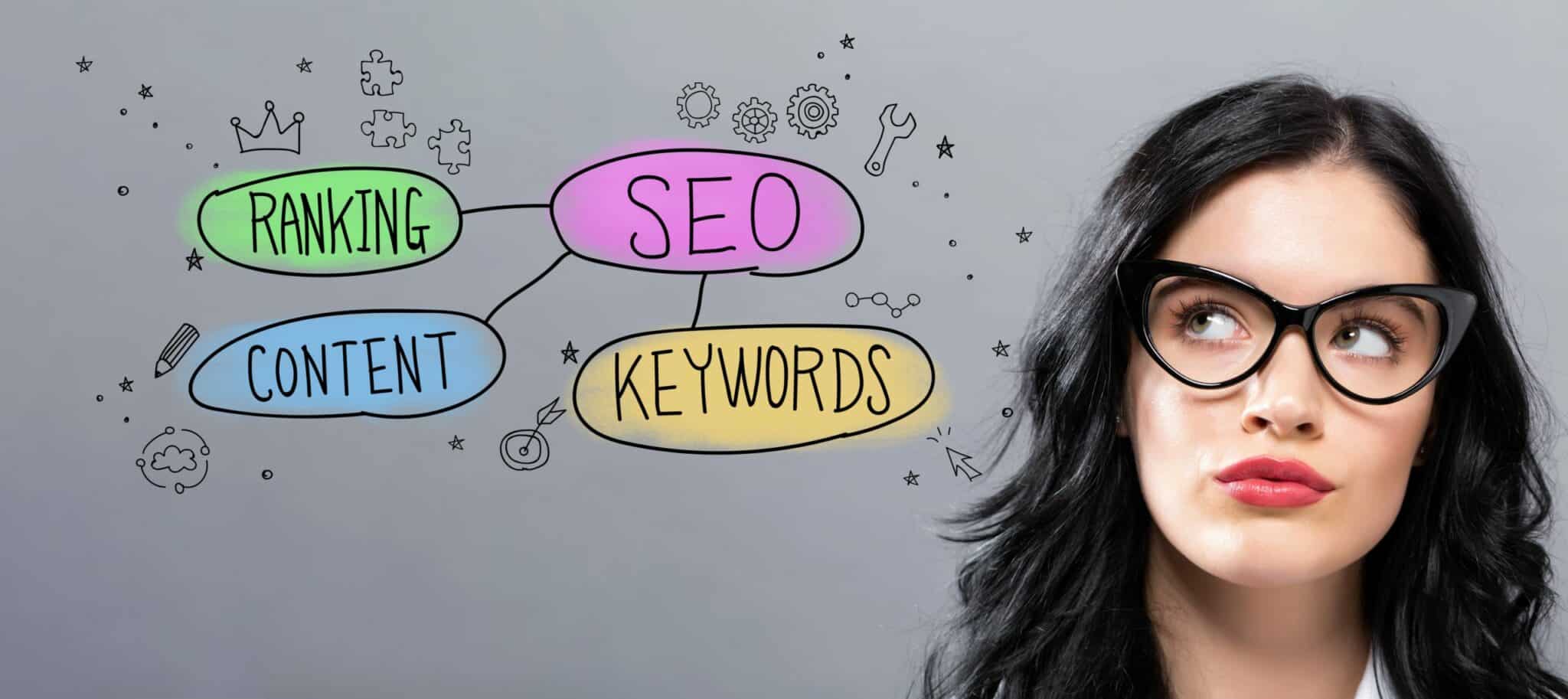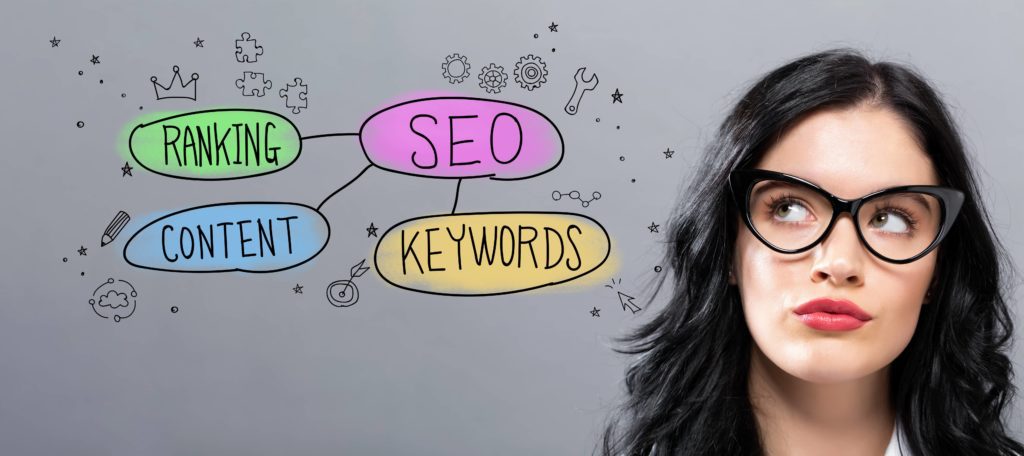 Inbound Marketing vs. Outbound Marketing
Inbound marketing is a strategy that uses many forms of marketing. Examples are content marketing, events, blogs, SEO, social media, and more. The purpose is to attract new business and build brand awareness. This process requires the use of creativity rather than spending money directly on leads. Additionally, you will find in inbound marketing that valuable content is created and the experiences are tailored to the person.
On the other hand, outbound marketing interrupts people's lives with information that may not something that they asked for or had the desire to learn more about. An example of this is emails that you didn't ask for or subscribe to or even Google Ads.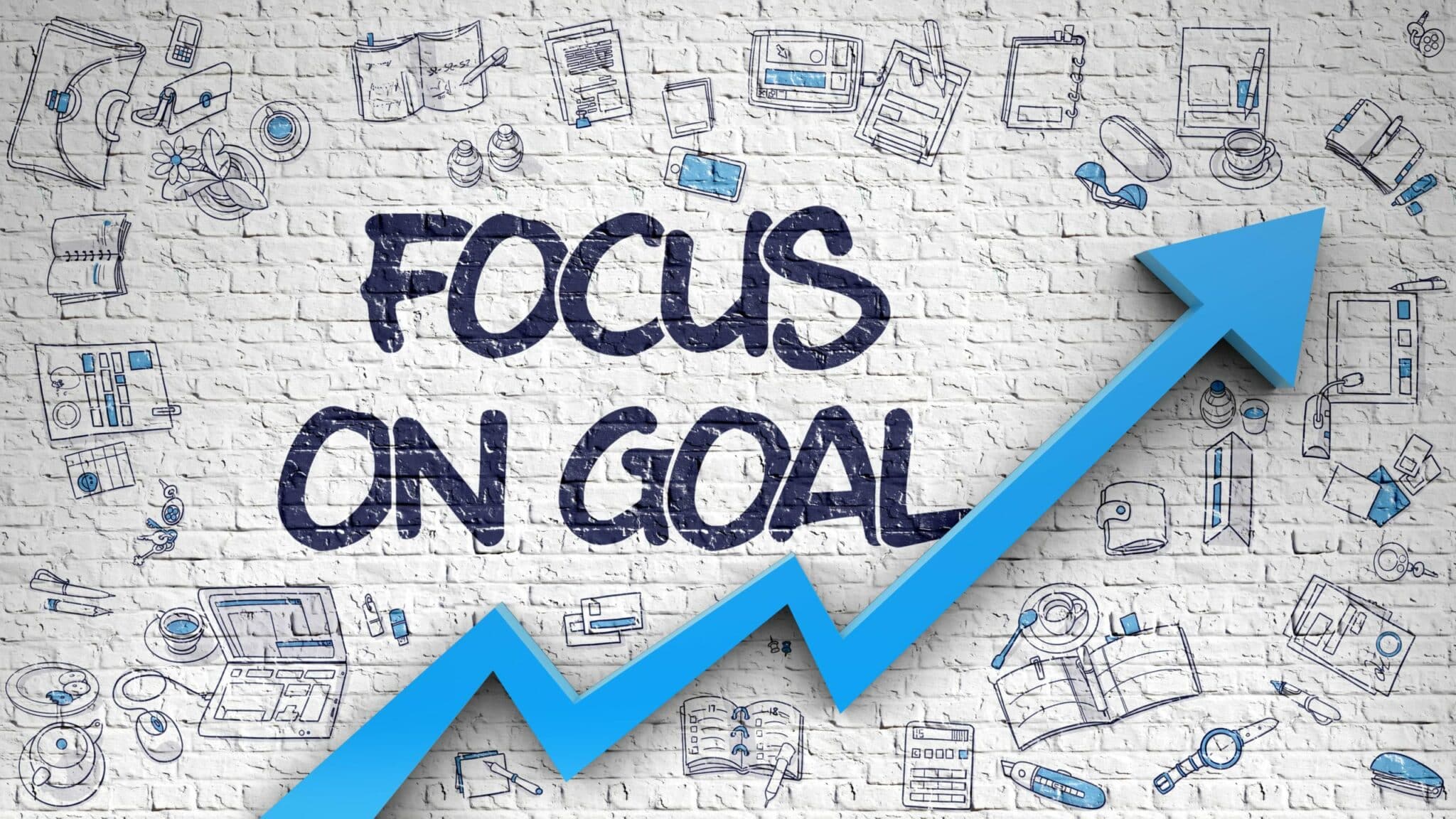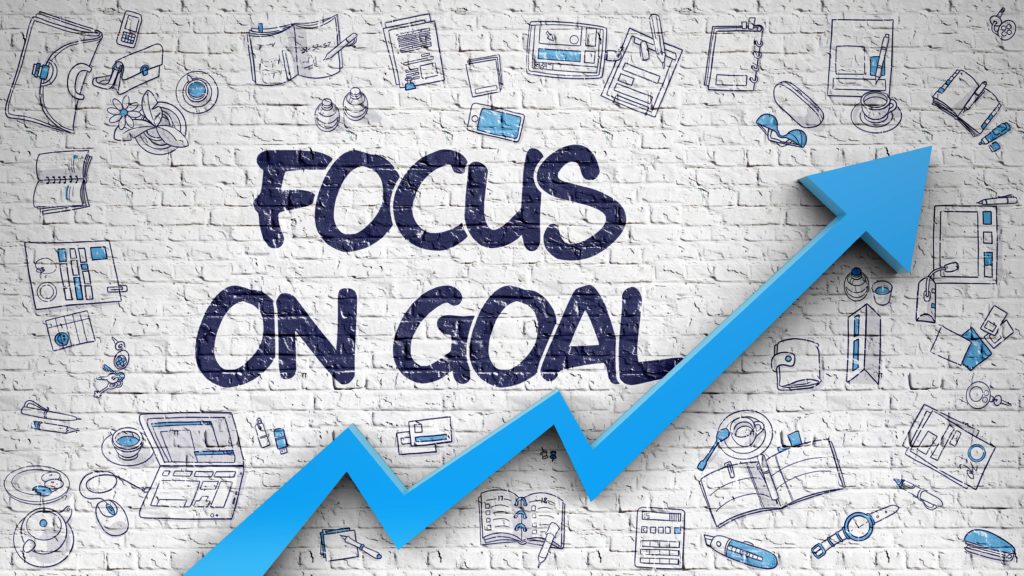 Benefits of Inbound Marketing Goals
Help Focus Your Efforts
Inbound marketing goals help you focus where you want your efforts to be. There are a lot of inbound strategies, but not all will work for every business. This is why keeping track of what is working and what is not is important.
Guidelines, Yes Even in Marketing
Marketing is creative, but there need to be guidelines set. Creativity can get out of hand and won't work for every business at the moment, however, this doesn't mean it won't work down the road. As noted above, not every idea must be tried now and not every idea will work.
Relationships Among Marketing, Sales, and Service Teams
As mentioned above, relationships are important and they all rely on each other. If the sales team is not receiving good leads from the marketing team, then there are no sales to be made. If the sales team is not getting the leads, then there is no business for the service team. They are all interconnected and rely on each other. This is why goals are important so everyone can see the common goals and the map of how to get there together.
How to Create Your Goal for Inbound Marketing
First, figure out where your company is at this moment. Assessing what is working and what is not is important.
You will need to find out information such as:
What is the traffic flow monthly on your website?
Are you reaching your target audience?
What do the leads look like that marketing pulled in and what percentage converted to sales?
Was it manageable for the service team to close the deal or does that need to be checked?
What is your current Return on Investment (ROI)?
What is the revenue that is generated from current practices?
Next, decide where you want to be. Where will your business be in 6 months, 1 year, 5 years, or more? The good thing about inbound marketing is it can help you increase the size of your order, the sale cycle will shorten, the conversion rate improves, and promoter activity will increase as well.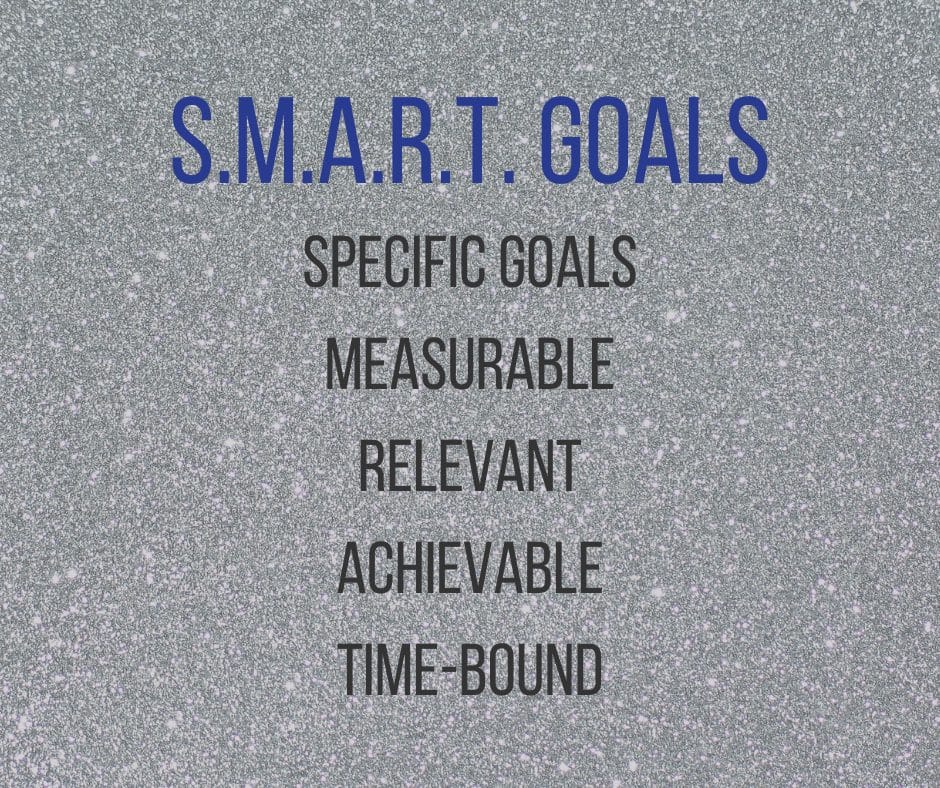 S.M.A.R.T. Goals
Specific Goals
Goals that are specific, realistic, and obtainable are required. You won't be successful if the goals are too broad or not something that the business has a chance of achieving. Ideas to do this are:
Assign a person or a team to decide what the goals should be.
Know which part of the business the goals will target.
Develop a time limit to achieve the goal.
Know what achieving the goal will mean to the business and explain it to the team working on the goals.
Measurable
You are going to be able to measure how much you are making and this should match your goal in the specific goals section. It might be good to take a look at how much your revenue and sales increase from one month to the next to make sure it is on an upward swing. Lastly, if you are consistently measuring and looking at quantitative data, you will know if the new marketing strategies are working.
Some areas to look at to see if there is a success are:
Low bounce rate and high click-through rate
Increase in website traffic. This is measured by the number of visitors
Lead velocity rate – this is the growth of quality leads and how many potential customers you are working on to become actual customers.
What is the number of qualified leads your business has?
How much is it costing your company for each lead?
What is the CVR- the lead to close conversion rate?
The ROMI – Return on Marketing Investment
The total revenue expect to earn
Keep in mind that not all 8 areas above may apply to your business or the marketing strategy.
Achievable
Your goals need to be achievable and you need to know the company's metrics. Also, if you set them too high, you will have disappointed and won't reach your goals. Instead, you need to think about what is actually achievable for the business.
Here is an example: if your website averages 2,000 visitors a month, a goal may be to increase visitors to 2,500 a month. This doesn't mean to keep it at this number forever but slowly build in small increments. Then when you smash your goal, it is a great feeling and you can reach for more. Short-term goals are important and remember, achievable and attainable are key.
Relevant
Remember that your goals need to be relevant to your business so do market research to make sure they do.
Time Bound
When creating your goals, they also need to be time-bound. This means that the goal has a beginning and an end. The end is when you will see the results. Setting goals with a time frame allows those involved to see where it is starting and where it is ending, along with helping everyone stay focused along the way.
Having an end allows also for successes to be celebrated along the way, as well as boosts morale.
Monitoring the Progress of the Goals
Monitoring the progress of achieving the goal is important. Are you making the gains you hoped for? If not, are there things that you need to change so the goal is achievable?
Also, think about how you know if the goals are being met. You can look at the weekly or monthly analytics and see if the company is headed toward its goals. Are the inbound marketing strategies working for the goal you chose? This step is important as the last step as it can help the company adapt to change and make the changes necessary to reach the goals of growing the business.
Goal setting is the same as strategizing. If there is no strategy to get to where your company wants to be, they won't get there. For example, say you hire someone who doesn't understand where your company wants to be, and you are not going to meet your goals. The marketer needs to be in tune with the company, making a plan and looking at your strategies, and helping you get there.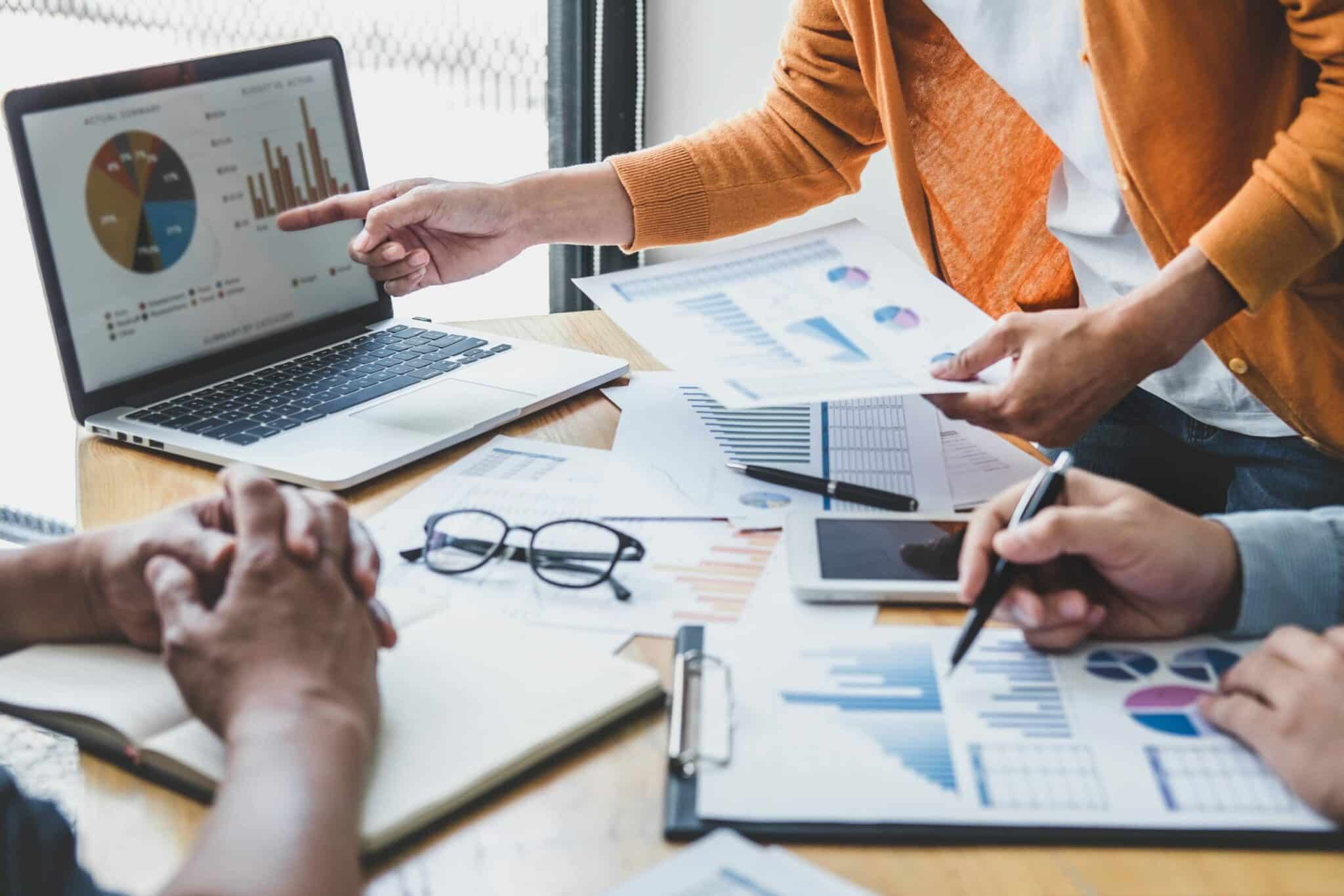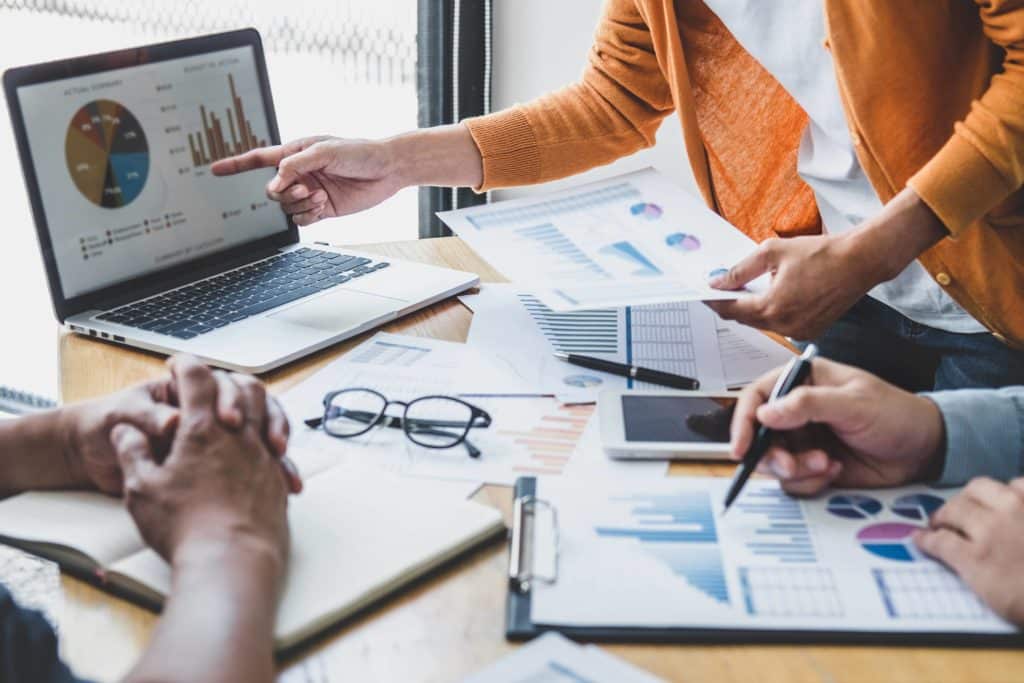 When to Hire a Professional
Hire a professional company to do this for you if you are struggling to meet your goals. Remember, time is money and often there might not be enough time in our day to take this on. Maybe you need help with converting incoming leads? Whatever it may be, there are many companies that do this, including Wolfpack Advising.
Conclusion
For any company to grow, there needs to be a smart marketing plan in place. Additionally, there should be a person or team designated to work on the goals and everyone needs to work together to get there. However, learning how to make S.M.A.R.T. goals is important and is the right strategy. Do you need help with growing your business or need a company to take on your inbound marketing strategies? Schedule a consultation with us today to learn more.