Online reviews are a critical piece of your digital marketing strategy. Without them, it can be extremely difficult to sell your business online since the social proof isn't available. In fact, 87% of consumers used Google to evaluate local businesses in 2022 according to Bright Local. But, how many online reviews does your business need? How many of those should be from Google? In this post, we are going to break down how many reviews your business should have. Let's jump into it.
Which Online Review Platforms Should You Focus On?
Before we talk about how many reviews you should have, let's first talk about which platforms you should focus on. For most businesses, you should focus on Google, Facebook, and Yelp. However, that changes by industry and can change over time.
To illustrate, most consumers looking for home service help tend to Google or Bing for companies. Yelp is also another popular search application for home service techs. If you look, you will tend to find Google, Facebook, and Yelp are the top review platforms for home service searches.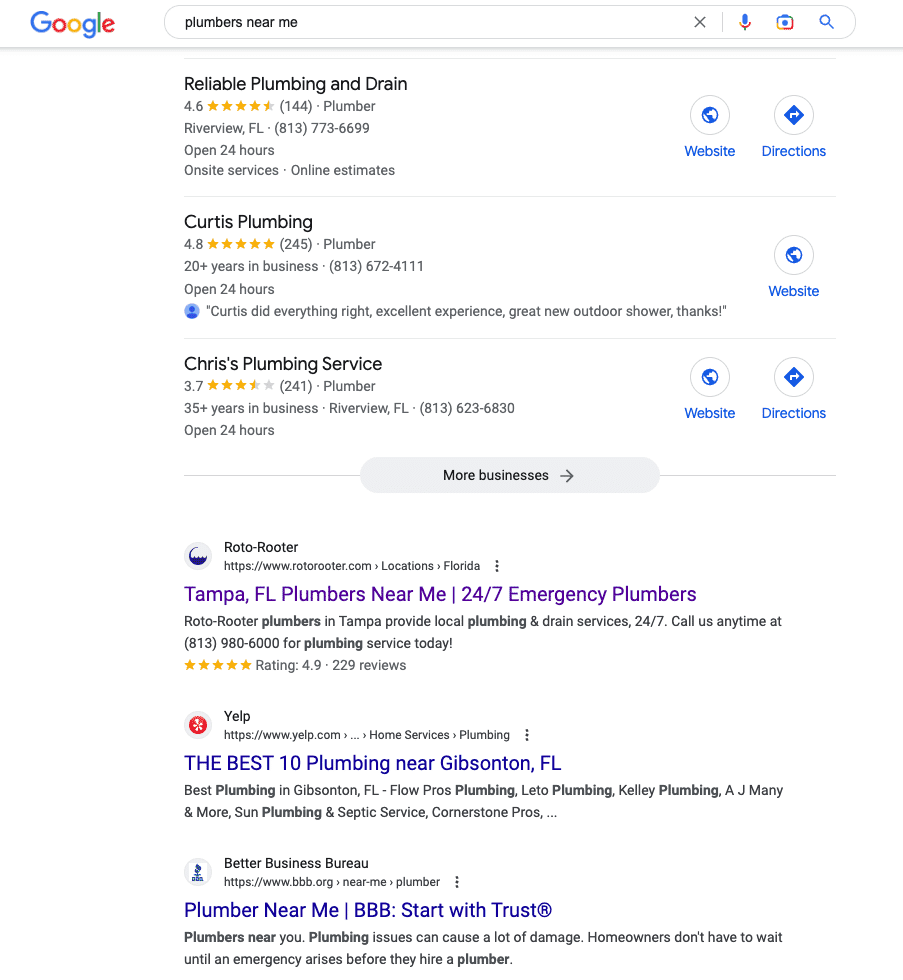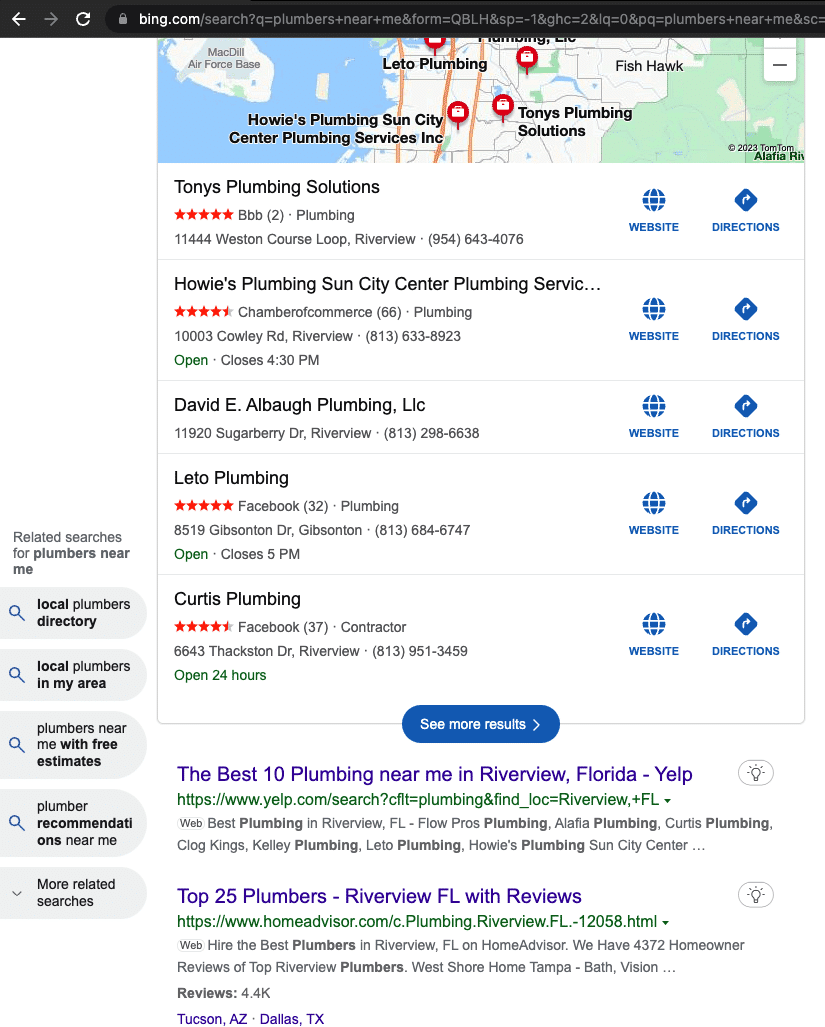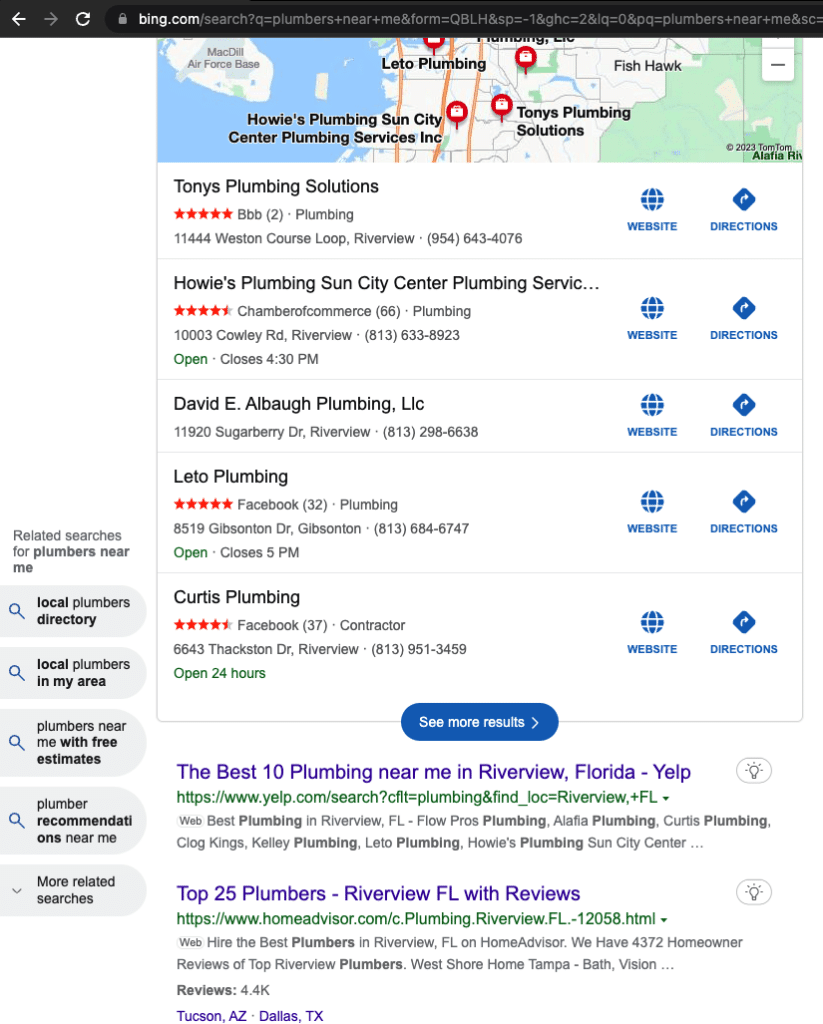 On the other hand, for digital marketing agencies that review platform changes to Clutch or UpCity.
This is not to say the other review platforms don't matter, they do. As you may find, Angi's List, HomeAdvisor, Porch, BBB, and many other review platforms populate in searches for home service businesses, restaurants, and others.
At the end of the day, you should focus on the review platforms that show the most in search engines for your specific industry. That will most likely be Google, Facebook, and Yelp. However, do not neglect other platforms entirely as they are still important.
Now, let's get into the question of how many online or Google reviews should you have.
How Many Google Reviews Should You Have?
To get a true answer to how many Google Reviews you should have, we need to break this question down into two parts.
What is the minimum number of Google reviews you need to get business online?
What is the minimum number of Google reviews you need to beat your competition and rank locally for SEO?
Let's start with the first one, how many Google Reviews do you need at a minimum?
Technically speaking, you only need 1 Google Review for your review to show on Google Search. But, that doesn't necessarily mean you will get business from that one online review.
Based on our research the specific number of reviews a consumer trusts hasn't been truly found. You will find one study that suggests you need 50 reviews, while another suggests you need only 10 reviews. The true answer probably lies somewhere in the middle.
However, note that Google requires at least 50 online reviews across all products to show product ratings. But, that is different than what we are talking about today.

We have found that 38% of consumers expect an average star rating of 4.0 or above to work with a business. In addition, you can infer that having 10 reviews is a lot more trustworthy than having 1 Google review.
Ultimately, your question shouldn't be how many Google reviews should I have at a minimum, because the more reviews you have, the more social proof you have for consumers.
An easier question to answer is how many Google Reviews do you need to beat your competition and rank locally for SEO?
This is relatively easy to do, search for businesses in the city your business is located in. Then, review the top competition and see how many reviews they have on Google, Yelp, and Facebook.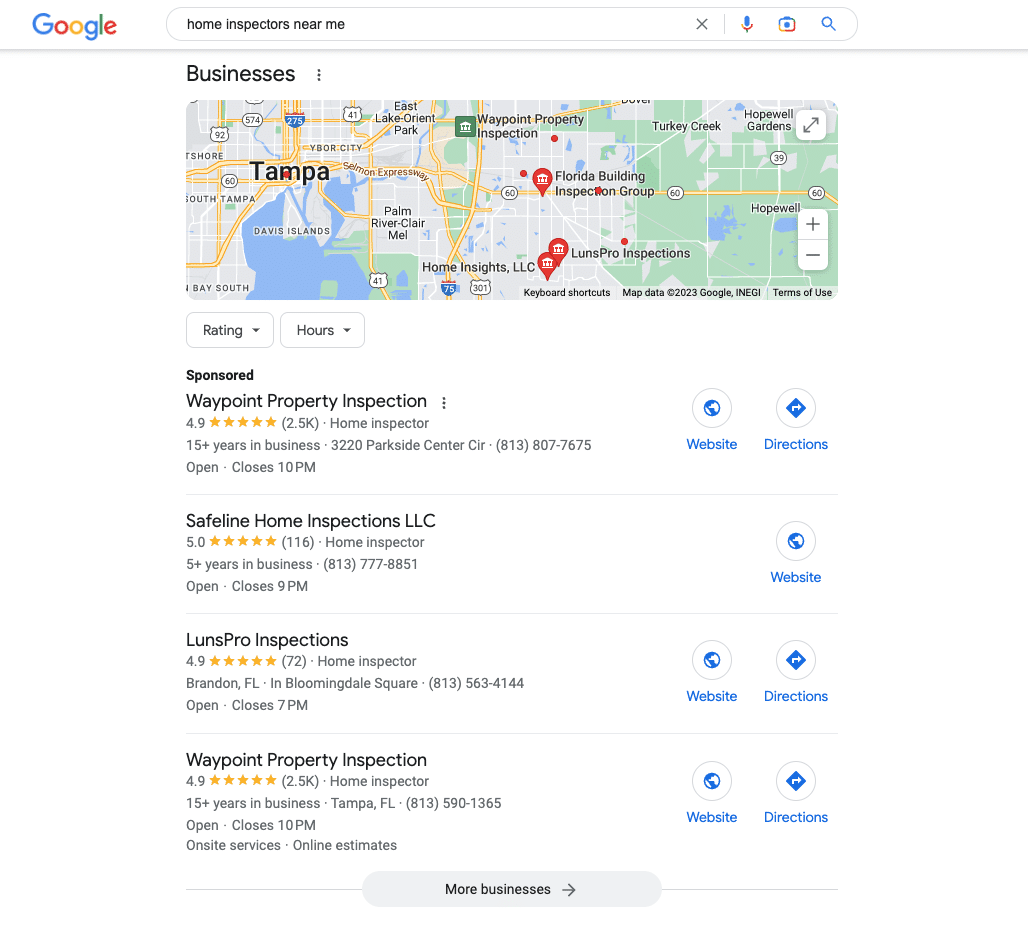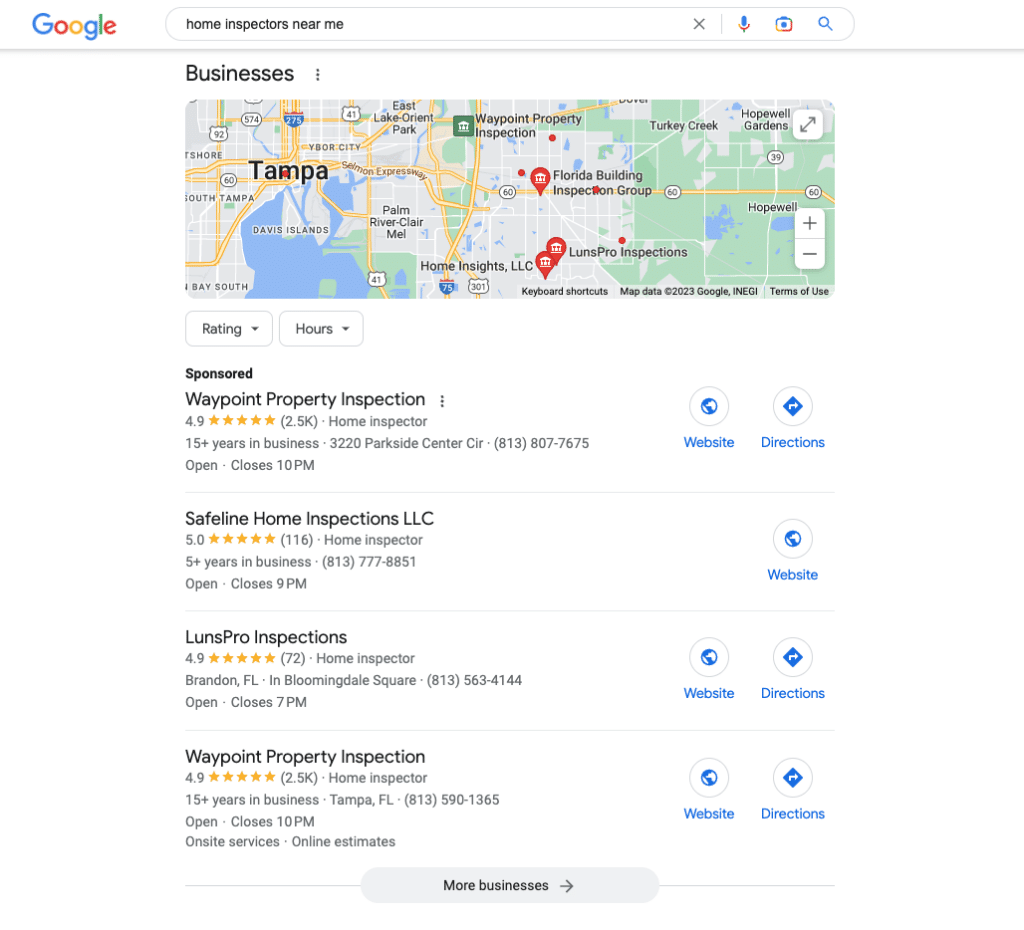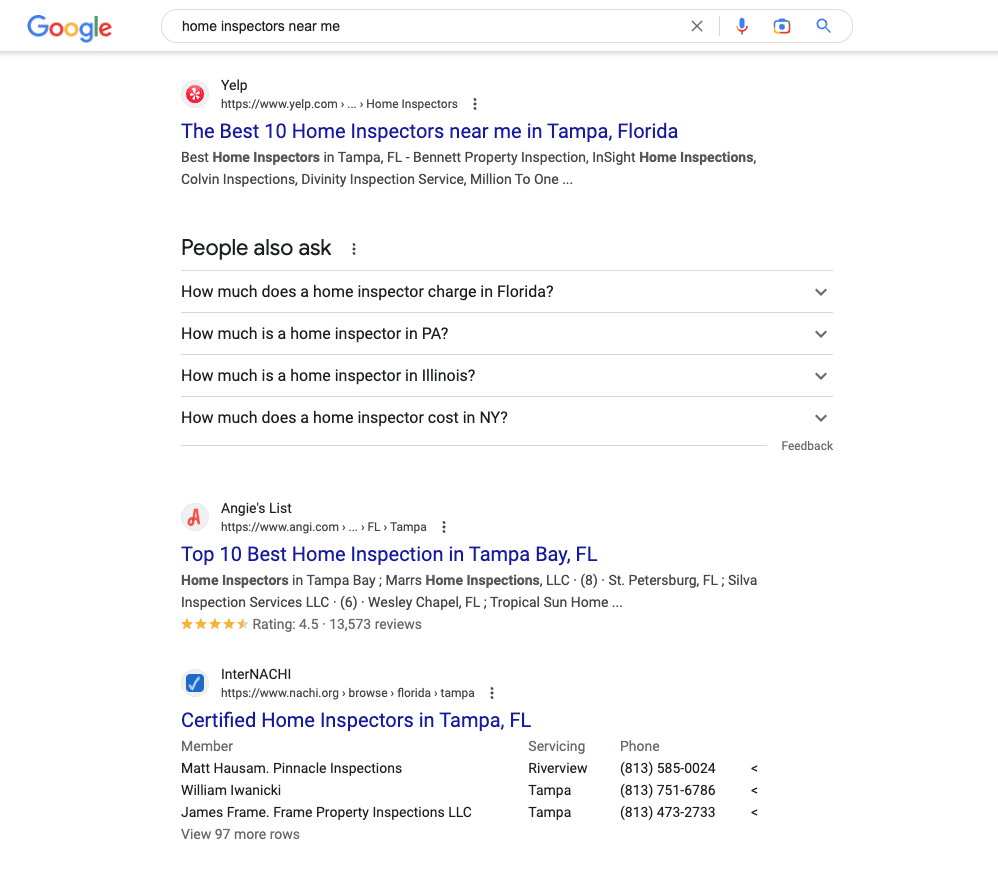 For extra credit, review how many reviews they have on BBB, HomeAdvisor, Angi, and others that appear.
Finally, try to catch up or beat your local competition in the number and average rating of reviews across all platforms. However, just because you have a higher rating and more reviews doesn't mean that you are going to outrank them in searches.
Find out how to get more online reviews, fast.
Also, understand that local SEO ranking is comprised of three main things:
Relevance to the search.
Business proximity to the search.
Authority.
Therefore, your online reviews are only going to impact the authority section of your local SEO ranking. You should really consider a holistic approach to your SEO strategy if you are really trying to gain visibility online.
Final Thoughts
So, how many Google Reviews does your business truly need? Studies suggest you need somewhere between 10 and 50 Google reviews for consumers to trust your business, but you only need 1 for it to show on Google.
Your business should have an average rating of 4 or above. And finally, you should focus on Google, Yelp, & Facebook reviews first as those are the most used review platforms.
For extra credit, get reviews for other platforms like BBB, Angi, HomeAdvisor, Porch, and others, but the specifics will depend on your industry.
If you are looking to outrank your competitors on Google or other search algorithms, aim to get a higher average rating or a number of reviews for your local area. But, you will also need to couple that with a complete SEO strategy.